Discussion Starter
•
#21
•
Pretty much thought the bike was done......and a few of you know that I have a weakness for nice Master Cylinders.....
then this 13mm Magura Radial Master Cylinder popped up on SupermotoJunie..... couldn't resist. It even came with a Brembo resevoir & mount bracket.
it was a tight fit behind the hardguard....but I made it work. The handguard had to be shimmed about 10mm outward to make a little more room for the M/C.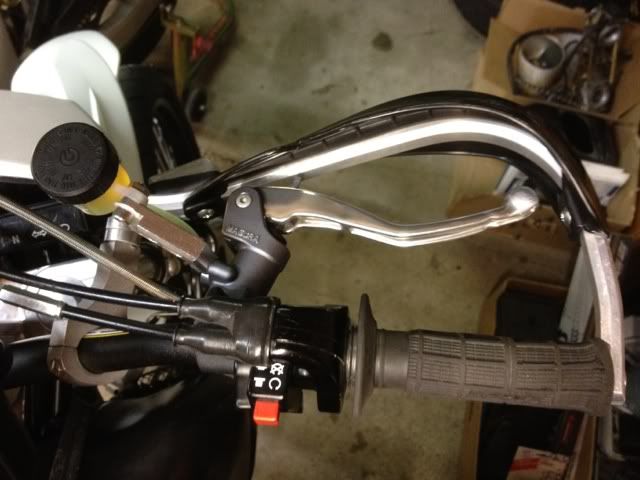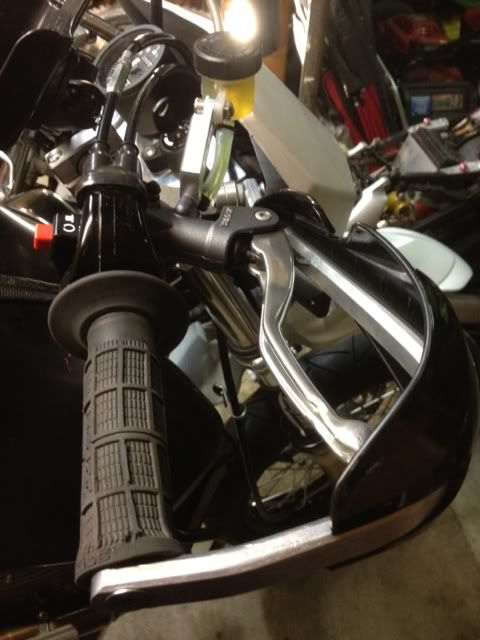 To end the M/C install.....most dirt-bikes have their brake line running to the inside front wheel so it won't get caught in the woods/trees, etc. For supermoto and when running larger front wheels....its a better idea to run your line on the outside of the fork leg.
And yeah ---- also picked up a Galfer steel braided brake line...