Join Date: Aug 2006
Posts: 126
Rep Power:
0
KLR Down!!!
---
Sounds a lot worse than it is, was just putting around Croatan Nat'l Forest and BAAM! the front tire goes out as I am crossing a rutted and muddy section of trail and it goes down on the left side. I have some radiator guards that did their job very nicely but I had never taken one thing into account, the fairing is attached to the radiator. So when the shovel of a fairing digs into the soft dirt that I did my best ninja roll into, it pulls the rad back far enough for the fan to be up against the tank and I can't bend it back enough to unstick it. Before this happened the possiblity of this had never even crossed my mind, I thought I was safe with those beefy rad guards. That put an end to a fun day of solo riding in the atv trails of the Croatan; there wasn't a problem when I was moving on the hardpack roads but the trails were out of the equation for the rest of the day. I guess its time for an IMS tank, at the very least I will be going fairingless.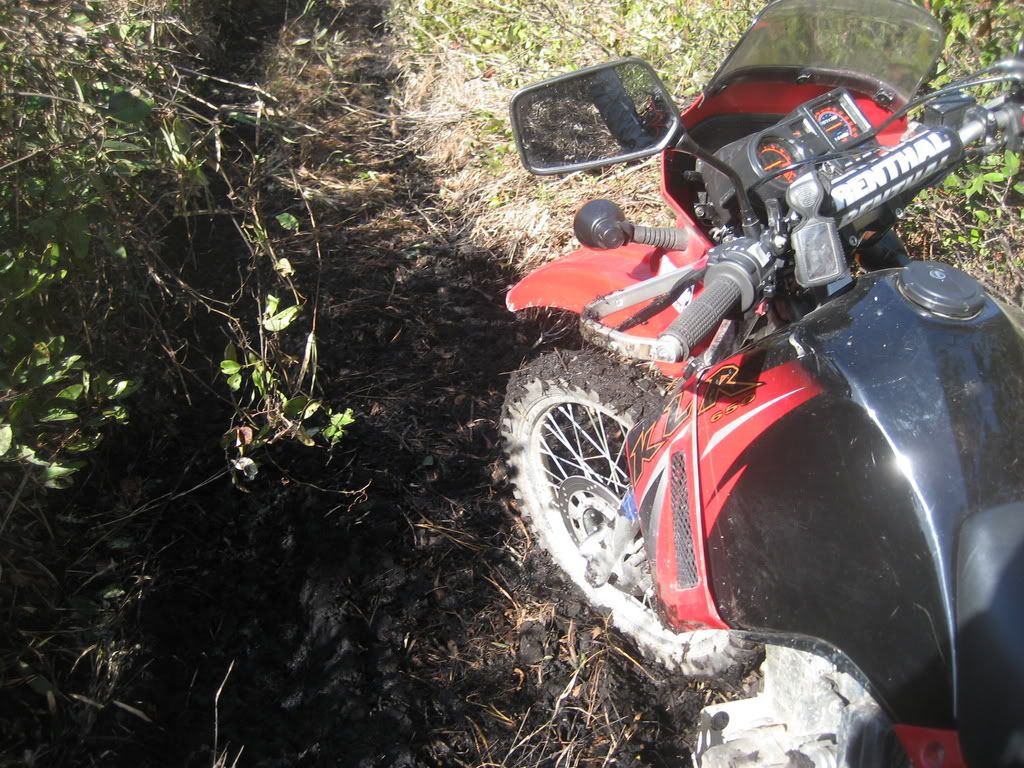 The pictures really don't show much, there was very little movement but what movement there was is enough to mess with the operation of the cooling fan. You can see at the bottom of the fairing where it is overlapping the tank about 2 inches.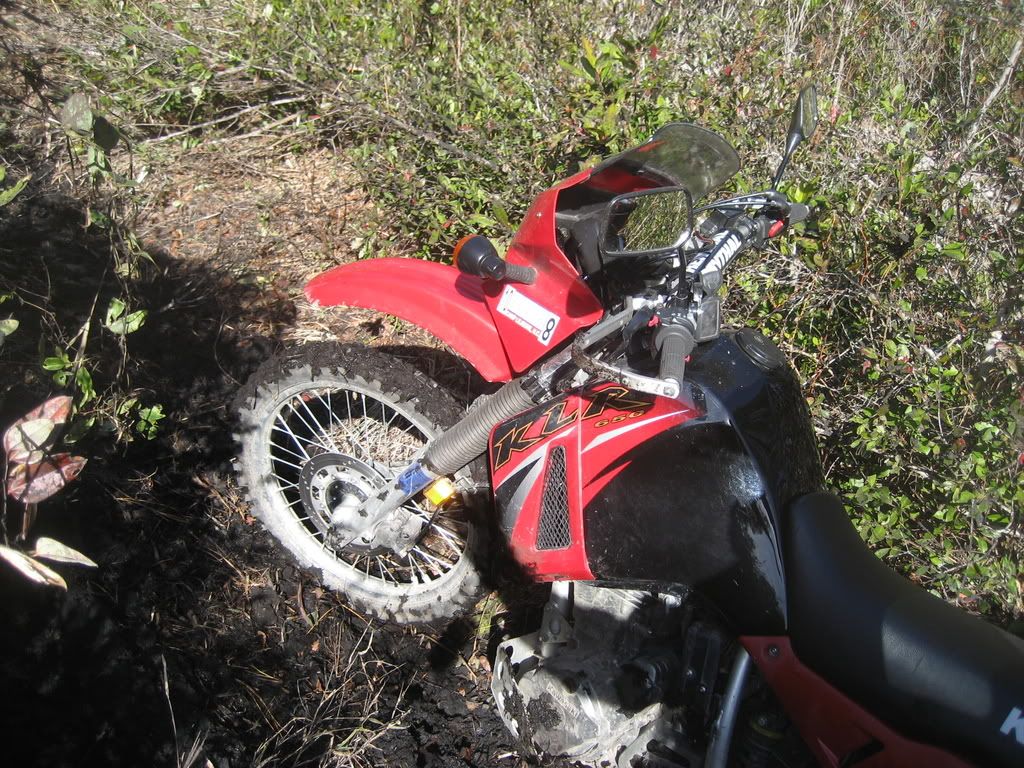 ---
Aww...man. that sucks. It's the little oops,that always gets ya.
That right there is one of the reasons I like my air cooled 430.
I would definitely have gone through at least 4 Radiators by now.
I always have big sticks & branches sticking out from under my tank.
Out here in the California desert, we don't go around sage bushes. We go through them.
---
Yeah that does suck.....that's the price for playing in the dirt though. You are going to go down at some point and time no metter what.




---
Proud member of Wristtwisters, where we drill things the right way.
Sorry you binned it man! Sounds like you were having a day of fun though.
---
ugh! hope it fixes easily.
---
Yeah man like XRMikey said, if my XR650L wasn't air-cooled I'da pushed it home countless times.

Dude she's a dual-sport and if you're tackling terrrain like that expect plenty more bumps and bruises.

Take whatever steps you can to fortify the important stuff and don't sweat plastics and fairings and crap......they're going to get F'd up no matter how many times you replace them. Live with it.
---
Sure looks like you were having a blast, I wish I were out there with you.

If you take the radiator off you should be able to bend the mounts back so that it works like new. It will probably happen again even with the guards.

I didn't know the new KLR's had fans. I don't know about fans for an off road bike. That seems a little to foofoo.
---
Join Date: Sep 2007
Posts: 3,339
Rep Power:
0
Ive got an extra Aluminum fan if you need it - I have an IMS tank and I havent seen reserve yet ! Do it ---
---
Posting Rules

You may post new threads

You may post replies

You may not post attachments

You may not edit your posts

---

HTML code is Off

---