Husqvarna, tell me about them
---
So, my younger brother has a dual sport bike. It's a 2004 Suzuki DRZ that he is making street legal - picked it up brand new off the dealer floor for 4K OTD. Nice bike. He's leaning on me to pick up a DS bike so we can do some offroading together, but something that we can street ride to the trails. Sounds like fun. Haven't ridden dirt bikes since I was a teen, seems like hundreds of years ago
Anyway, I came across a
2007 Husqvarna TE 450
. Almost new. Street legal dirtbike. The owner bought it new in 07 and rode it VERY little. Just never had the time. Selling now to try and raise some cash. Around 200 total miles on it, and most of that was road. 2 short trail rides total off-road. He paid $7200 for it. Everything is stock except for Renthal bars and barkbusters. Also added a rear pipe burn guard from Rooster.
He wants $5K for it but it sounds like there is wiggle room if the cash is flashed.
Anyone know much about Husqvarna? Back in the day, they made a hell of a dirt bike. But I know squat about them as a company and dual sport bikes now.
Thoughts, input, comments, all very appreciated.
---
2009 Honda Goldwing
Four wheels move the body. Two wheels move the soul.
Primus Pilus
Join Date: May 2008
Posts: 3,400
Rep Power:
1
That's a great bike, don't know about the price since I've never priced one. But if you can pick it up and feel good about the deal I'd jump on it.

I'd love to have one myself.

Not to mention that thing is FULL of Torque!!!
---
It's a pretty nice bike, they're being used quite a bit in Supermoto. I don't really know much about local dealer support and parts. But I'll guarantee you it will out perform the heck out of the slug DRZ.
---
Who had the signature, "
Husqvarna, one heck of a chainsaw
"?
Looks like a cool bike Ken, as always I think you should buy it.
---
Superduke
R1200GS
XR650L
Wait til' Jet chimes in before you pull the trigger.
---
It'll be the best thing you ever get, and getting the Dirt vesion means a less expense swap over to stree, another set of wheels and an adapter for the caliper and you've got a smoking motard.
---
Quote:
Wait til' Jet chimes in before you pull the trigger.
I was thinking that it looked an lot his smr he had.
Danke don't you have some very cool pictures with yours in some neat places?
---
I've got the 610 so nice and fast on the Hwy, but a real chore in the dirt.
Duffy Lake, popular logging road coming out North of Whistler.
White lake, local lake I crashed riding up a rocky chute here since I couldn't find the easy connector to bail out on.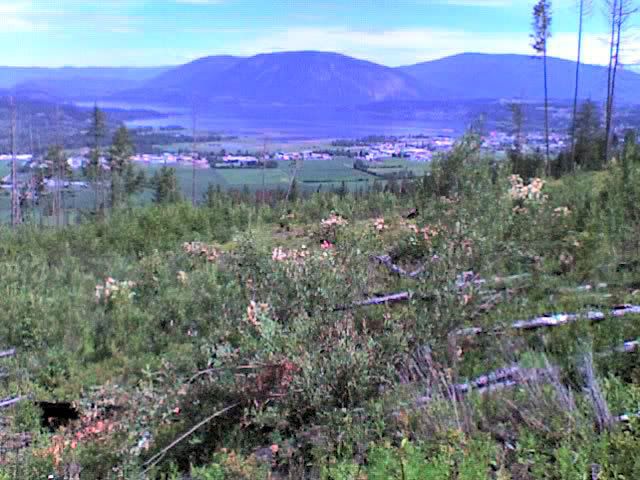 Mt Ida, the veiw from my backyard in reverse.
---
Join Date: Sep 2007
Posts: 3,339
Rep Power:
0
I know that in years past they have had some serious issues with quality/fit anf finish and runability - A couple of editors for Road racing World and Technology has some and both of them were delivered out of the crate with bent subframes and loose triple tree fittments - When everything is right, they rock, when they arent right they are a bear - But, that was before BMW bought them, Im hoping that they Q/A folks @ BMW straighten them up -
---
Thanks, guys!

Paging Mr. Jetblast. Paging, Mr. Jetblast. Will you please pick up the white courtesy phone?
---
2009 Honda Goldwing
Four wheels move the body. Two wheels move the soul.
They were good before BMW bought them, I think the real headache bikes were around the Y2K time.

Massive Husky threads on Supermoto Junkies, Thumper Talk, & ADV rider.
---
Posting Rules

You may post new threads

You may post replies

You may not post attachments

You may not edit your posts

---

HTML code is Off

---