Tirone
Join Date: Nov 2012
Posts: 2
Rep Power:
1
Looking for a project bike
---
Hey guys, I'm on the Baltimore area looking for a project bike for me and my son to rebuild. Want to rebuild engine ourselves also. Any info would be appreciated.
---
Hello and welcome! Good luck with your search, what type of bike are you looking for?
---
Tirone
Join Date: Nov 2012
Posts: 2
Rep Power:
1
Quote:
Hello and welcome! Good luck with your search, what type of bike are you looking for?
Old Honda, Yamaha or basically anything but a Harley. Can't be too picky and not pay a mint. Personally I like old standards and cafe racers.
---
Look for an old CB 450 or 750. Lots of parts, info and mods you can do to them.
---
Ed,
Here in the Northeast, 350,360, and 450's are still available at a reasonable price.
The Honda 500,550, are really pricey now because of the Cafe style rage and the parts interchangeability . I have seen some 78-79 750's around for less than earlier model 750's and understand that the earlier model's top end is better than the latter years. The best priced honda 4's seem to be the 80-81 650's,lots a balls ,handles well ,easy to work on,but those years in the custom series have allot of interchangeable parts. Single cylinder cb's are making a come back and are still affordable and easy to work on.
Kawasakis have a following that pays large $ 70's KZ series,sometimes I find them for a grand in rideable shape, most times not. They've been run hard.
Yamaha's , reasonable prices,parts availability okay, but allot of what I see is bobbers, haven't seen many stock Yammie road bikes out there. Have seen lots of smaller cc 2 stroke enduro.
What type of machine are you looking for? The Philly craigslist usually has all kinds of older machines for sale...and by the way, never say classic unless you already own it, it just brings the price up.
---
If you are new to the rebuild restore scene, the reason that I mention parts interchangeability between years is because if you are buying a basket case you'll probably be looking for another parts bike to go with it. OEM is expensive piece by piece,and aftermarket stuff isn't exactly cheap so the parts bike almost goes without saying.
You may want to stalk a couple of sites like sohc4.net or hondatwins.net , check out the forums,projects and parts or whole machines for sale, just to get an idea what you will be getting into on the 4's or the twins.
---
hey i have a buddy that is looking to get rid out his vfr700 86 i believe. it did run last year but has been sitting since has low compression on 2 cylinders and the body work is kinda rough, you could street fighter it and rebuild the engine and be good to go.
---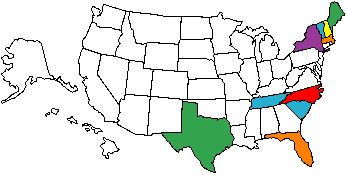 and counting
oh and we have a 88 or 89 cb1 too not sure on the plans for that at the moment, that one ran too. and is rough in the visual department but compression was good.
---
In an earlier post , I mentioned the 80-81 honda cb 650, I already own the 80 and use it regularly, even more than the 500's and 550's. It's dependable ,handles nice,is comfortable ( with different bars) and has enough power. Today I picked up an 81 650 custom, it's a better machine. Although the parts from the 80 custom will switch to the 81, the 81 has dual front disc brakes and offset air forks just to name a couple of mods that usually happen that already has on the 81 . picked up a nice one today for a really decent price. They are still out there and very under rated.
---
I might get shit for this but an old Honda rebel is a good choice for a rebuild. Parts are easy to find and cheap. XS 650's are great too but they're pretty popular in different parts of the country and thus the prices are going up pretty much monthly. I just sold mine a few weeks ago as the price offered was too good to pass up on. Back to the rebel though it's cheap, has a single carb and you can customize them pretty well. I have pictures of mine in my profile.
Not sure if this is allowed (sorry if it's not) but
chopcult.com
has a good selection of project bikes for sale in their classifieds.
---
Posting Rules

You may post new threads

You may post replies

You may not post attachments

You may not edit your posts

---

HTML code is Off

---