Vibranator Install with Barend Mirrors
---
Got the Vibranators installed. Major improvement, alot less vibration, its not all gone, I can feel it change at different RPms. Mirrors are now clear. Can see what's following back there. I will report when I take a road trip.
Had a couple people ask me about it, so here is how I did my install.
Here's my Renthal street fighter bar with Renthal bar ends and Trackside mirror.

Stock Vibranators

Stock Trackside bar end mirror end (top).
Ordered a 8MMx1.25x60MM long flat hex head stainless steel faster through Fastenal(bottom). No one else stocked any 8MM this long. The stock fasteners are 45MM long and don't thread through far enough to fasten the to the Vibranator.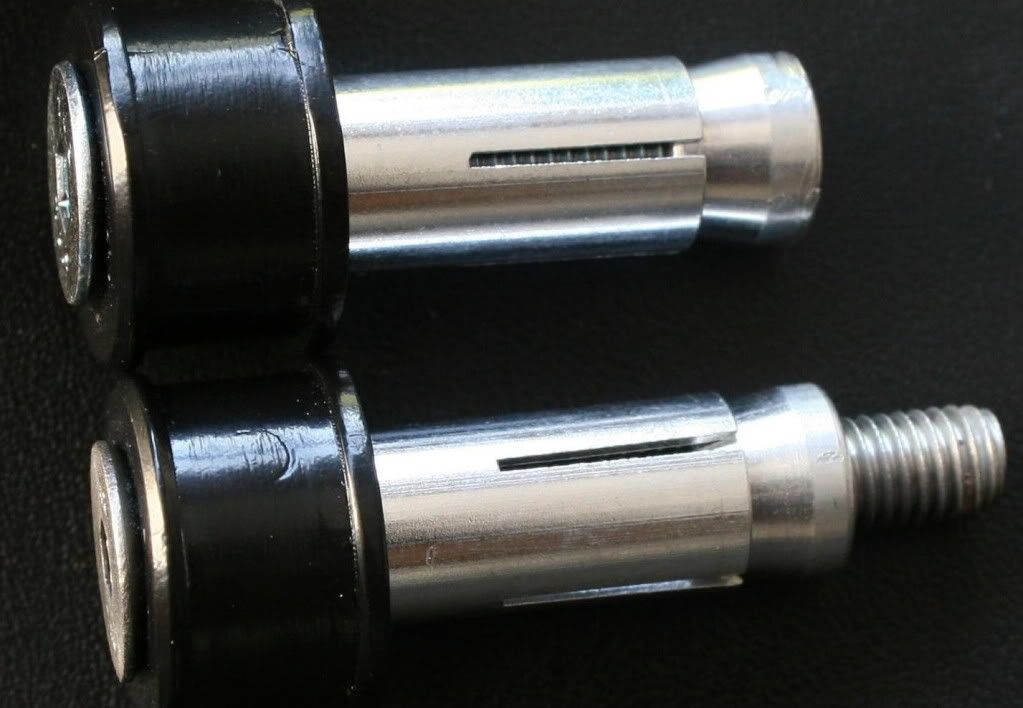 I liked the Renthal barend look, but they use a 6MM bolt which won't adapt to the Vibrantors.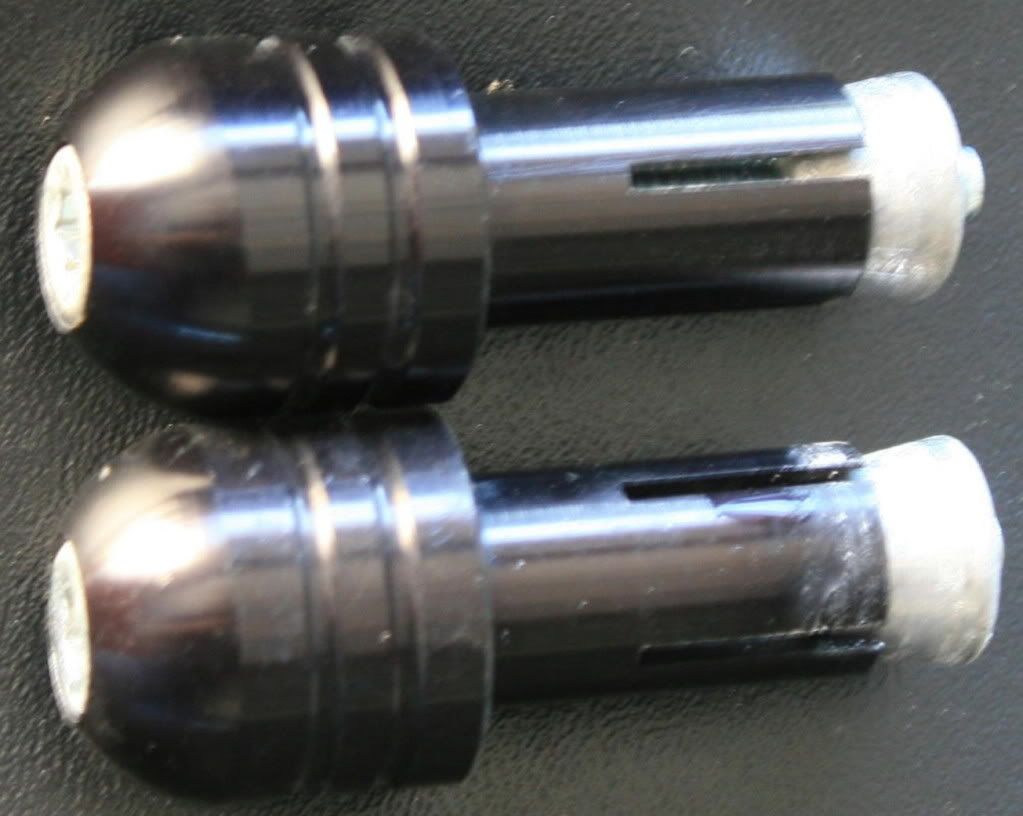 Here's the Trackside end with longer 8mm fastener and Vibrinator. Installed into bars, rode it around. Definite reduction in vibes, but wasn't real happy with the way they tightened into the bars. Didn't seem like they squared/centered properly. Wasn't sure that the Vibranator was bumping up against the bar. So I took them out and did a little revising.
Removed the Trackside wedge and installed the Vibranator rubber snubber piece. This tightens better, and also seems to Isolate the vibes even better.

Here's the finished product. We'll see what the final verdict is after a 100 miles trip.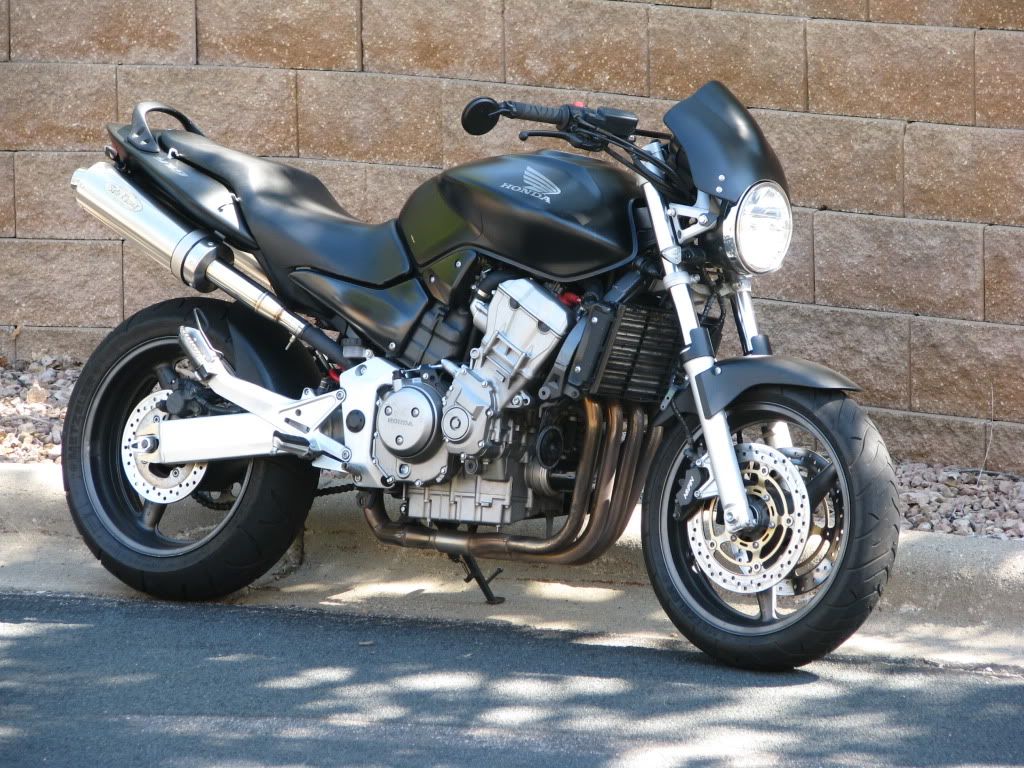 ---
Cornicen
Join Date: Jul 2009
Location: Henderson, NV
Posts: 596
Rep Power:
1
One other possibility, which I used on an XR650L with handguards that I wanted to use the Original mounting fasteners....I shoved the Vibranators in far enough that I could use those original fasteners....so, they didn't actually have any contact with the handguards. They worked fabulously.
---
Posting Rules

You may post new threads

You may post replies

You may not post attachments

You may not edit your posts

---

HTML code is Off

---