Bimota SB6
---
i found a unit in someone garage..bodywork need a new paint job but the engine still start and sound nice and he offered me a relatively cheap price although i cannot compared it in d market coz i have not seen one in Malaysia before. i googled and notice that it is a bit expensive worldwide. anyone have idea about this bike..is it good as a collectors item?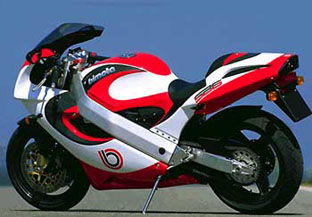 i also come across a 999R Fila unregistered and the dealer offered me a price half from they originally sold. i am quite interested becoz i dont really like the 1198 and i just want something as a poser bike since i have the rc8r as my track bike.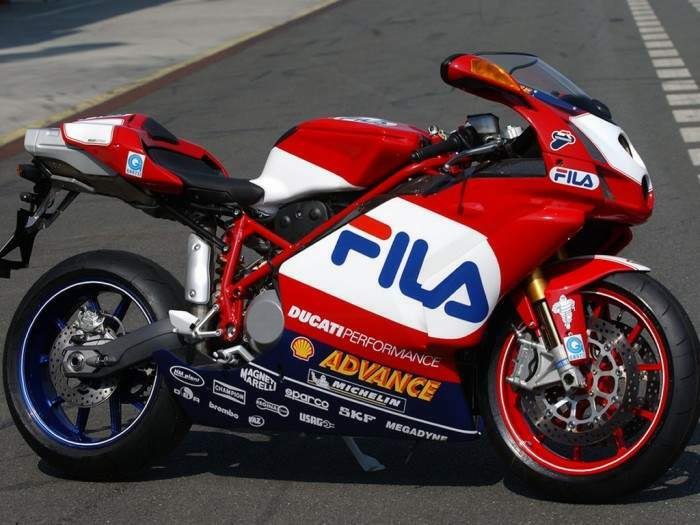 ---
Well, if you are waiting for MY approval, wait no longer. I bless both of these bikes. Pose away!
---
"I said I never had much use for one.
Never said I didn't know how to use it."
Mathew Quigley
Cat Herder
Join Date: Sep 2007
Location: Winchestertonfieldville
Posts: 1,788
Rep Power:
1
The bodywork and paint on the Bimota picture are gorgeous. The way it all flows together is truly art. As you may know, Massimo Tamburini is the TA in Bimota and designed that beautiful little F4 you are probably riding around on. Any thing he touches turns to gold so I would get the Bimota just for his history in the company. He also designed the 916, which is an iconic Ducati model. The one you are looking at should have a GSX-R 1100 motor in it so it will have plenty of grunt for you. I say go for it if the price it right.

The Duc on the other hand... Never did like the 999's. Hate the headlights, but overall it's a nice looking bike.
---
2015 Ducati Monster 1200S
"Anyone who says money can't buy you happiness has obviously never used money to buy a Ducati motorcycle."
Tribuni Angusticlavii
Join Date: Nov 2006
Location: NJ
Posts: 3,704
Rep Power:
1
I haven't owned one but I love Bimota's. One occasionally shows up on ebay from time to time and eventually I'll have to pull the trigger and buy one just to say 'been there, done that' (like my ducati and vintage Triumph experiences) .

I would ride the heck out of it and enjoy the fact that it's a little different from everything else on the road. Then I'd sell it.
---
love the clutch on bimota

btw, one of my utube fav. Wear you gear

[youtube]QJ_GVQRRCGg[/youtube]
---
Milites Gregarius
Join Date: Feb 2011
Location: South Bend Indiana
Posts: 102
Rep Power:
1
nice, im partial to the sb6, but i have a 92 1100 so im biased
---
Buy the Bimota and let us
it when we come visit you.
Posting Rules

You may post new threads

You may post replies

You may not post attachments

You may not edit your posts

---

HTML code is Off

---