...and you guys thought you were fast.
---
---
2009 Aprilia Tuono - Ginger
2001 XR650R BRP (Big Red Pig)
2006 Honda 599 - Ex wrecked it :-D
2007 Honda CB900F (sold)
2006 Honda VTX 1300C (sold)
YouTube Channel
I love the wagon blowing by him at 300+.
---
Parts Ninja
seems like a good way to die to me. whats 300km in mph? 180ish?
---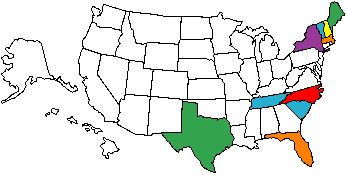 and counting
Yes, 300 kliks is 180.

He was most likely in all honesty going about 165 with the typical 8% error factor on that Kawasaki.

None the less to see the wagon blow buy makes me wonder what the heck is under that hood???????


I am impressed by the both of them and have to tip my hat to the Autobahn.
---
"I said I never had much use for one.
Never said I didn't know how to use it."
Mathew Quigley
Batman
Join Date: Feb 2010
Location: Fargo
Posts: 1,053
Rep Power:
1
That looked like a s6 avant wagon, couldnt really tell but if i recall that has twin turbo v6...same as the s4 of that body style unless they have the v8 tt, but even then its only listed as top speed of 155...
---
I may not have a lot to say but it doesn't mean I don't listen.
Posting Rules

You may post new threads

You may post replies

You may not post attachments

You may not edit your posts

---

HTML code is Off

---