WTB: belly pan
---
Looking for a used pan... on a budget with kids, the cheaper the better.

Thanks!
---
2002 cb919
- pretty much stock...
<-- haha
Tirone
Join Date: Sep 2011
Location: Mesa, AZ
Posts: 32
Rep Power:
1
I have a used belly pan. I had it on my 02 919. Here is a picture of my bike with it on. I will take some better pictures of it off the bike. Let me know if your interested, so I can take the pictures. What price range you looking at?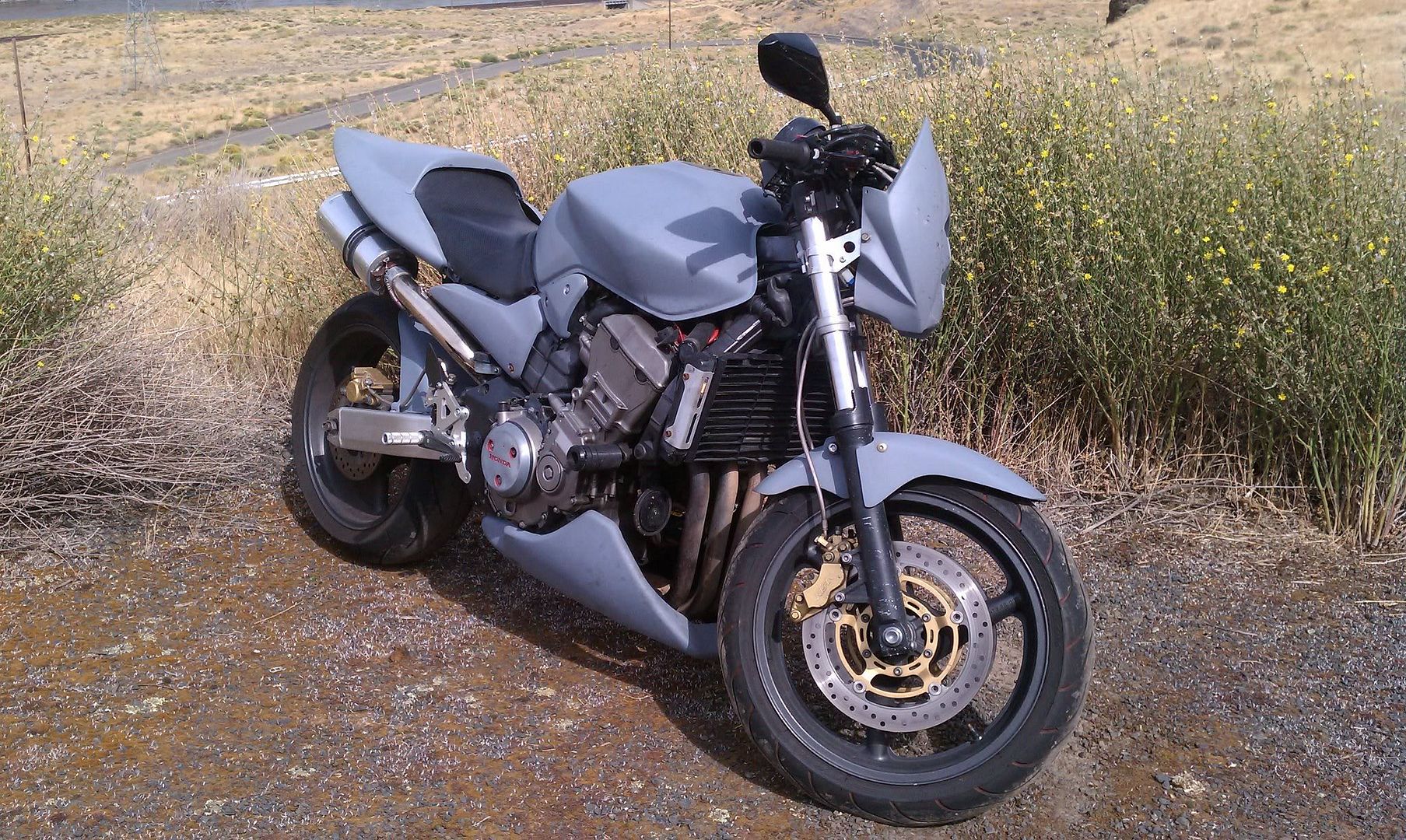 ---

Wow... looks very similar to the Wildhair pan I want, ohhh yea!!!
[email protected]
is my address for the pix!
New pans go for $150 give or take, so if you are asking that much I will prolly just buy from Wildhair.
---
You've been Paypal'd...
---
2002 cb919
- pretty much stock...
<-- haha
no max no more
Join Date: Mar 2009
Location: boston
Posts: 1,656
Rep Power:
1
whats the purpose of a belly pan....is it needed at track to catch oil drips or more for looks......does it get in the way when changing oil...does it have to be removed to change oil
---
dont need a bike to ride the fast lane
Quote:
whats the purpose of a belly pan....is it needed at track to catch oil drips or more for looks......does it get in the way when changing oil...does it have to be removed to change oil
Shit... who changes oil? lolz j/k Not sure! Guess my reason for the addition is the looks! haha
---
Posting Rules

You may not post new threads

You may not post replies

You may not post attachments

You may not edit your posts

---

HTML code is Off

---