Tirone
Join Date: Jan 2010
Location: NSW
Posts: 7
Rep Power:
1
WHIPPS FOLDING RAMP
---
I have a Whipps Folding ramp for sale still in great condition.
Let me know if your interested

PHOTOS AVAILABLE
Cheers
TheSikbitch
---
Since you're new here, I'd recommend that you proprly introduce yourself (in INTRODUCTIONS) so the rest of us have an idea who we're dealing with. as far a selling items here, If photo's are available, post em! ....and how much do you want?


Thanks
---
Well, fire the engines! Spur this iron space-pony on!
"The Shadow"
Interesting search results
---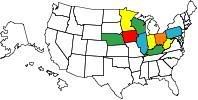 The other things is that there are only but a couple members here from Australia. I don't think you're going to have much luck selling stuff here unless you're practically giving these and RR parts away.
---
Tirone
Join Date: Jan 2010
Location: NSW
Posts: 7
Rep Power:
1
doesn't hurt to try you never know there may be that one person in good old Australia that need them.
Thank you to The Shadow for the advice when I have time I will do the introduction.
---
Posting Rules

You may not post new threads

You may not post replies

You may not post attachments

You may not edit your posts

---

HTML code is Off

---