***SOLD***FS: OEM Brake Rotor (1)
---
Hey guys,
My 9'er warped the left front brake rotor
last week
After I discovered that its like $500 for a new OEM
I found a whole new set of EBC rotors and brakes (both sides) for less than that.
So...the warped one will become wall art..but, if anyone is interested..I still have the good (right side) one.
I think they are interchangeable (I could be wrong, if I am please correct me)
It has 14K miles on it, but I haven't done trackdays on it, just spirited road riding.
It has a couple of very tiny light surface rust spots (on the gold, carrier part, not the swept surface)
If anyone needs it... $100 shipped.
Here are the pics..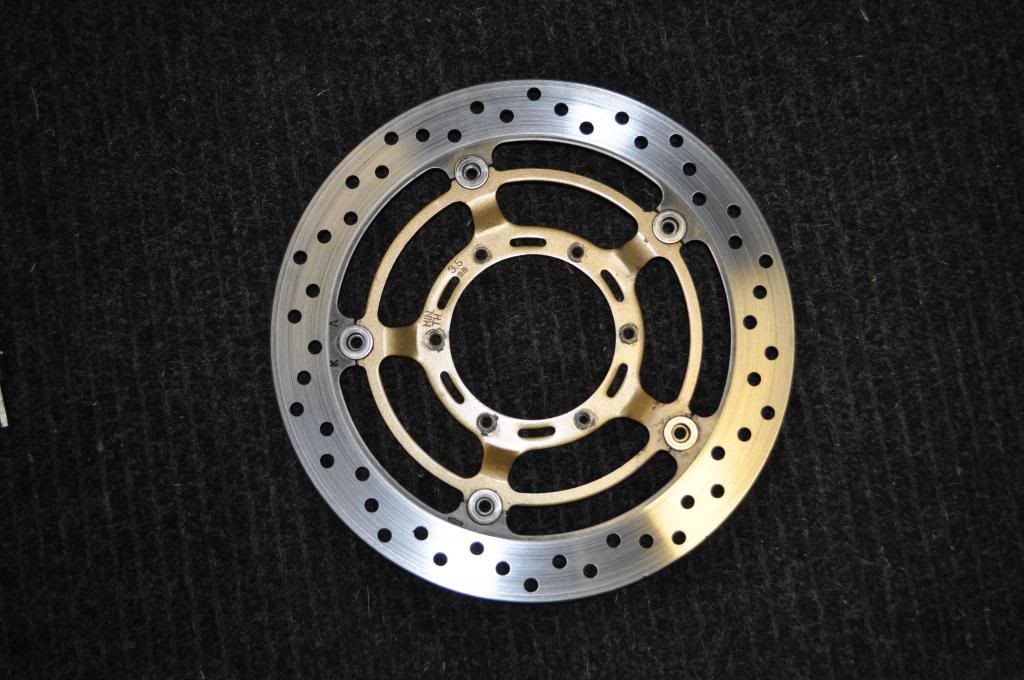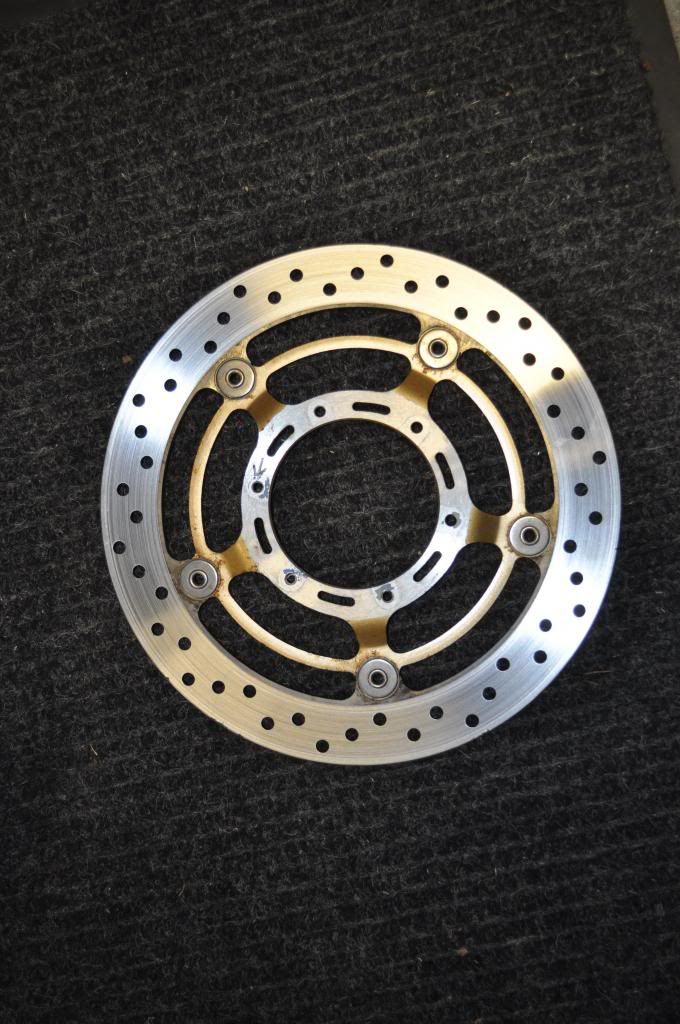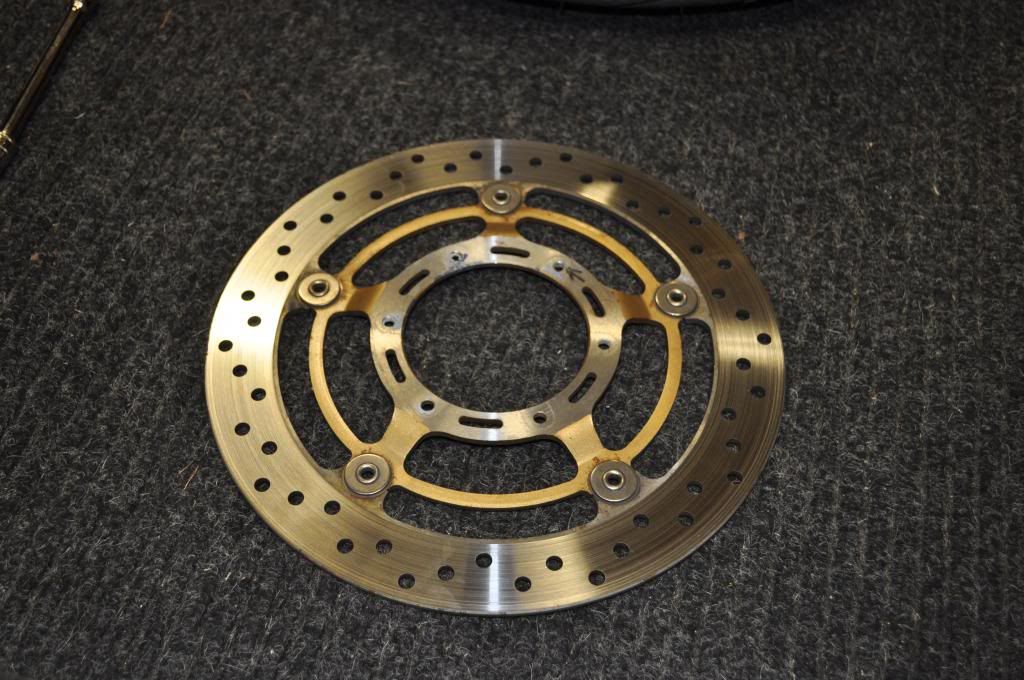 -Tim
---
Posting Rules

You may not post new threads

You may not post replies

You may not post attachments

You may not edit your posts

---

HTML code is Off

---