scorpion exhaust
---
hey i just converted to 900rr exhaust and now i need to sell my old ones for a PC3, these sound good look good, i just want to clean the tail up a little. so heres the scoop put these on my bike with 0 miles on it so these have about 10k miles on them. there is 0 cosmetic flaws or anything. they are solid. retail ont them is just shy of $1k i am hoping for about $500 pm me and i might be able to work somthing out with you. and i can get them shipped quick and cheap. here is a picture of them. i will take a picture of them off the bike. and somewhere i have a sound clip of them, i will find it and post it.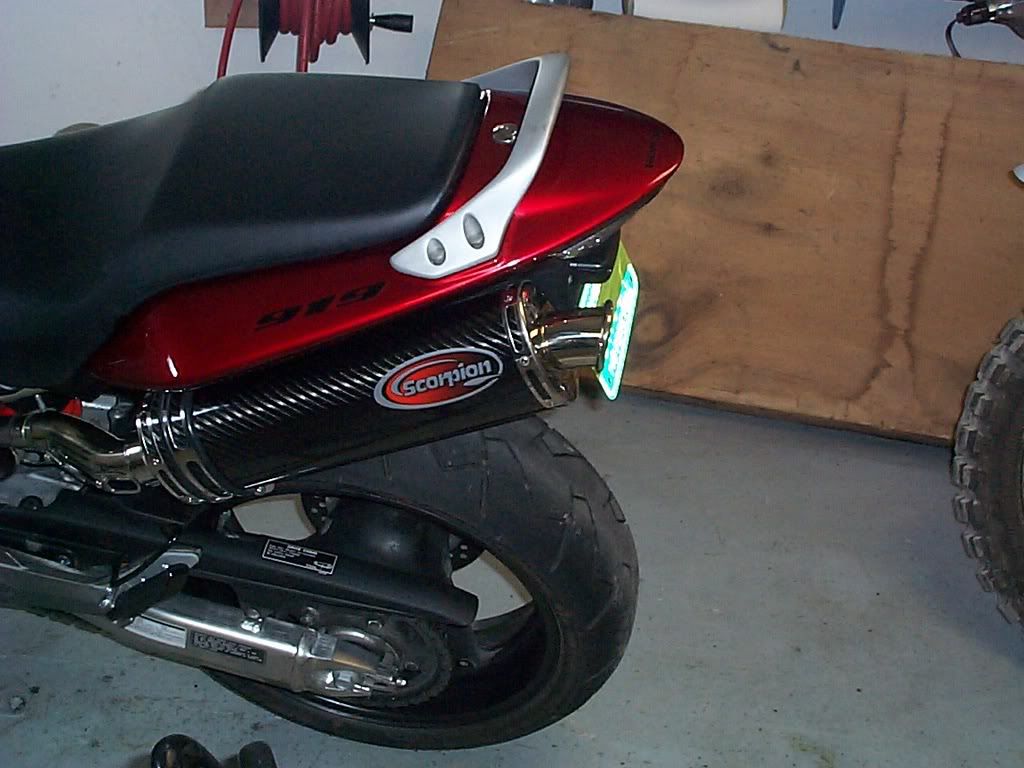 ---
Chuck Norris has lost in battle with this Member
Join Date: Aug 2008
Location: ft lauderdale fl
Posts: 12,874
Rep Power:
1
dont say nice, just buy them
---
not sure weather i will get the pc3 or a new headlight.
---
Milites Gregarius
Join Date: Mar 2009
Location: Valdosta, GA
Posts: 101
Rep Power:
1
Someone will snap those up, great looking exhausts!
---
Superduke
R1200GS
XR650L
My friends call me Bill
Join Date: May 2008
Location: Harrison, Arkansas
Posts: 1,893
Rep Power:
1
Brian doesnt know any other words, he just copies and paste everything, LOL
---
Posting Rules

You may not post new threads

You may not post replies

You may not post attachments

You may not edit your posts

---

HTML code is Off

---