Trouble posting messages
---
I can log into the website on the wristtwisters main page with no problem. I can surf and post in any area EXCEPT naked bikes, which is the section I enrolled for. On every other page I look at the upper right hand side of my screen and see that I am logged in, How many messages I have, and other general info. If I go to the Naked Bikes section it shows me as logged out and won't let me log in. I can leave this section and everything works fine again.. Any input?
---
Everything looks fine from my end. Here are a few things you could try:

*Close your browser completely
*Delete temp internet files and session cookies
*Use a different browser
*Try a different machine if you have multiples in your house
*If your gateway device (router) has any type of cache enabled rebooting it may help

Good luck!
---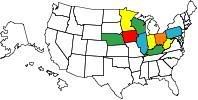 Fool in the Rain
Join Date: Feb 2006
Location: Louisville, Kentucky
Posts: 10,288
Rep Power:
1
Soundman,

I took a look at your setup and didn't see anything abnormal. When you're in the naked section scroll down to the bottom left of the page and look at posting rules and let me know what it says.

I'll PM Kevin and have him take a look also.
---
"Towards the end of the vid, it looks like she may have had a bafflectomy." - MarylandMike
Hi Soundman - you're account and privileges are in tact and you should be able to see the naked section.
Have you tried from a different computer?
Have you tried deleting your cookies, then log out and log back in?
---
Today everything seems to be working fine.. We'll see how it goes. Maybe it just needed the bosses to check up on it.
---
Posting Rules

You may post new threads

You may post replies

You may not post attachments

You may not edit your posts

---

HTML code is Off

---