TAGS
---
Has anyone else seen the tag feature found on some forums/sites? It's a really awesome feature and would be great here at the W.T.
This DIY forum has the feature and it's purdy cool. I don't know if you can view this without being logged in but here it goes...
http://www.diychatroom.com/tags.php
---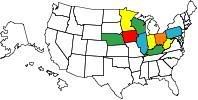 We already have something similiar to that. It's called the search button on the top navbar.
Thanks for playing.
---
Not quite, bring your imagination next time.
I'll explain further if you require it.
---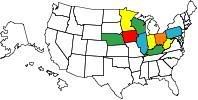 Quote:
Not quite, bring your imagination next time.
I'll explain further if you require it.
I went and looked at your site. It appears to be a lazy version of the search button to me is all. They have certain keywords tagged and when you click on that tag, it takes you to a search page that yields results (threads, posts) based on the tag word.
Please expand if you can see something more than I did.
---
It is what the users make of it...

Imagine if you will, SBeau rambling on about his latest piece of Carbon Fiber in a highly informative post about... wait for it.... CARBON FIBER accessories. Now, if you are looking for info on CF accessories you won't have any problem finding this post as the result of our beloved, if under utilized, search function.

Now, what if SB was creative enough to "TAG" his post, oh, say, "BLING". These tags are not predetermined.

Sometime later I add a belly pan and make obsevations in a thread, also using this same tag line "BLING".

Six months later when our newest 919 owner joins up and goes hunting for his first/next mod he doesn't have search for this, that, and the other thing... he sees various tags, already in use by various threads and searches them in a very different manner than the simple search function provides.

He can follow a single tag and find threads on topics as far ranging as you can imagine, all sharing this common tag. If bucky chooses to consider his roasting pan a piece of bling, well there you go.

I realize the function is hard to "SEE" if you haven't really experianced it but it is very different from a basic search.

Also you can combine tags and the subsequent search results, no big surprise here but given the nature of the system the results could be very cool.

I wasn't just being a smart azz when I typed it, it does take some imagination to visualize if you haven't used them on a forum.
---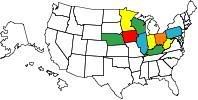 Hey, what's this about me rambling on? By the way, did you hear about the carbon fiber oem style windscreen Ripper's having made for me?
---
At least he's consistent!
---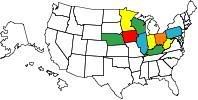 Posting Rules

You may post new threads

You may post replies

You may not post attachments

You may not edit your posts

---

HTML code is Off

---