What's this plug for?
---
So I leave my bike locked in our external detached garage and was gone for one week for vacay (last time I rode was 7 days ago). I came out today and figured i'd check the tire pressure (keep a small gauge in seat), removed seat and whalaa, a bunch of insulation. A mouse had gotten in and been tucking away insulation under the seat in the corner.
Cleaned it all out and noticed this black plug (circled). curious what it's for? it comes out of the black taped bundle of wires, but the end of it is not plugged into anything and there's nothing near by. all lights signals working fine. just want to make sure Mickey Mouse didn't jar anything loose.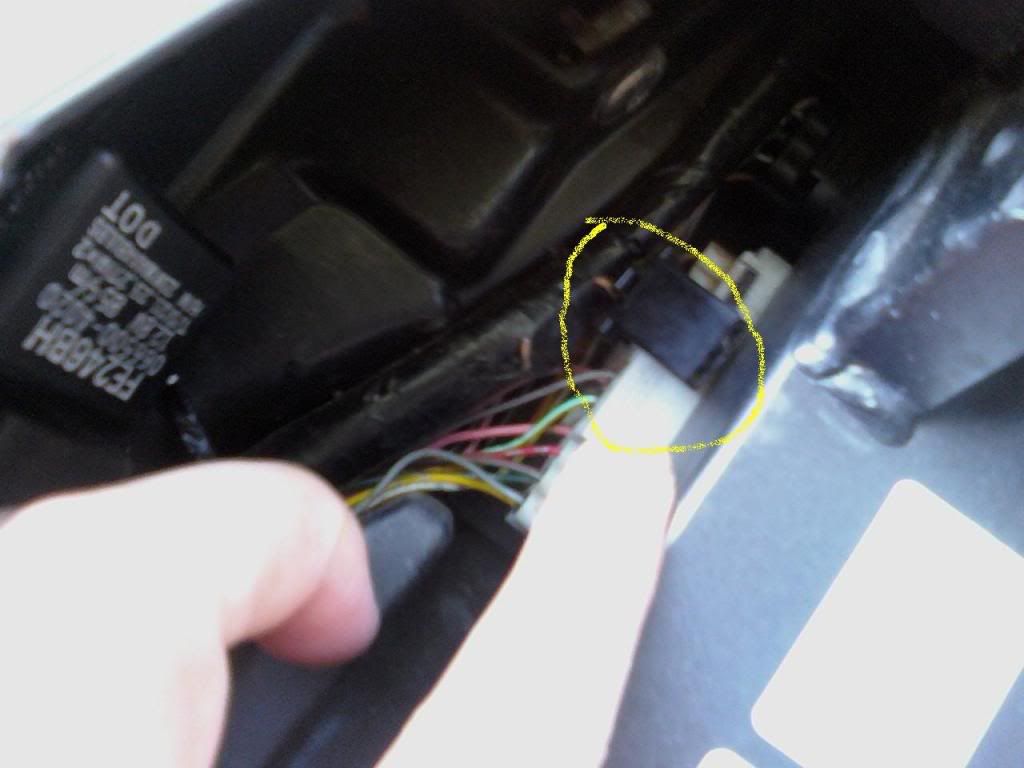 ---
Primus Pilus
Join Date: May 2008
Posts: 3,400
Rep Power:
1
Not sure, I know it's not plugged into anything so I am assuming it is some sort of diagnostic plug?
---
Chuck Norris has lost in battle with this Member
Join Date: Aug 2008
Location: ft lauderdale fl
Posts: 12,874
Rep Power:
1
its a butt plug...........
...........
......
...
Tirone Choolaces
Join Date: Aug 2007
Location: USA
Posts: 11,177
Rep Power:
1
Mine has a piece of cheese on it.




Its a connector that you put a jumper across to be able to read stored data for troubleshooting fuel injection problems.
---
I could also be a comedian however the real scoop is:
PGM-FI service check connector. Consult the shop manual for details on when/how to use.
---
Posting Rules

You may post new threads

You may post replies

You may not post attachments

You may not edit your posts

---

HTML code is Off

---