Tirone
Join Date: Apr 2007
Location: Erie, PA USA
Posts: 73
Rep Power:
1
Turning over engine during storage
---
Sorry in advance if this question is a little bit trivial, but it's been on my mind for a few days and I fugured someone here was bound to have the answer.
My 919 is put away for winter storage (even though the temp hit 61 here today and melted all the snow). I did my usual pre-storage wash & wax, oil & filter change, chain cleaned and lubed, battery on the Tender and Stabil in the full gas tank.
Every couple of weeks, I turn on the key and activate the starter button for a second or two, just enough to turn over the engine, but not enough to actually initiate combustion. My thinking is to move the rings to a different position on the cylinder walls and move a little oil film around. Yes, thank you, I do realize this is just a little bit (OK, maybe kind of a lot
) compulsive, but here's the part where I'm looking for your opinions: when I activate the starter, I have a feeling that drawing in mixture through the injectors and initiating spark might actually be counter productive. Am I in effect washing any existing oil film off of the cylinder walls by doing this?
Also, I thought if it were possible to turn over the engine with the kill switch off, I'd be able to get enough engine revolutions to actually pump oil through the engine without the subsequent ignition occuring. However, when my kill switch is in the off position, my starter motor is disabled, also. Are your 919 starter motors also disabled when the kill switch is off?
Any opinions on keeping oil on the cylinder walls during a fairly long (4-5 months minimum) winter lay-up? I know I could remove the plugs and give each cylinder a squirt of 2-stroke oil, but always felt there was a risk of gumming up the works by doing that every year.
Thanks in advance for any of your thoughts and opinions!
---
Can't you turn the engine by turning the rear wheel while in gear? I don't know, thought I saw that once.
---
"Grip it and Rip it!"
Centurion
Join Date: Apr 2006
Location: Right Here
Posts: 1,379
Rep Power:
1
I swear mine turns over with the kill switch off (I think I'm flashing back to a won't start but cranks over episode). Then again I could be wrong.
---
If you're really worried hit it with some fogging oil.
---
Ok I just walked across the living room to check my 2007. All mine does is turn off the headlight with the switch off and starter button pushed.
---
Quote:
I swear mine turns over with the kill switch off (I think I'm flashing back to a won't start but cranks over episode). Then again I could be wrong.
... must not be thinking of a 919...?
---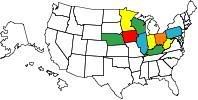 Fool in the Rain
Join Date: Feb 2006
Location: Louisville, Kentucky
Posts: 10,288
Rep Power:
1
Personally I think you're better off to let it set. The highest wear on motor components is during startup. Things like crankshaft bearings, rod bearings, piston wrist pins, etc. usually operate with a layer of oil lubricating them. Anytime a motor is shut off you lose the oil layer. Startup causes wear until the oil layer is established again. Cranking the motor for a couple of seconds doesn't establish this oil layer. A running motor does.

The rings aren't going to seize up from setting for the winter. It is recommended to pour a small amount of oil down the cylinders before storage. Helps to get an oil layer on top of the rings and spread it to the cylinder walls before storage. You can do it pretty easy by using one of those baby's nose snot sucker squeeze balls available at a drug store. You obviously have to pull the plugs, and a tube on the end of the ball helps to get in those tight spaces.

And yes. Pumping a fuel/air mixture into the cylinder and having the rings run it up and down the cylinder wall doesn't sound like a good idea if you don't have to.
---
"Towards the end of the vid, it looks like she may have had a bafflectomy." - MarylandMike
Tirone
Join Date: Apr 2007
Location: Erie, PA USA
Posts: 73
Rep Power:
1
edgecrusher: I suppose I could bump the engine a few degrees of rotation by turning the rear wheel while in gear, but actually turning the engine over against compression? That's what happens while trying to bump-start with a dead battery and you've got the momentum of bike and rider working for you. Should be pretty easy with the plugs out, however, if that's what you were thinking. Plugs in, I'm guessing I'd have the whole works come crashing down on me and not be found until spring. Probably have lost a few pounds by then, though!
Bryce: Yeah, I thought I remembered from some distant past that all Hondas are wired so that the kill switch only interrupts ignition, but not the starter motor. Mine, however, kills everything--ignition and starter motor. Weird.
Danke: My Dad used to have a boat that he'd store for the winter and fogging oil in the cylinders was the last thing he'd do prior to storage. It just always seemed to me that burning oil in a four-stroke engine was just asking for the creation of a gummy, sticky mess. I may try it next year, however.
theredrider: so, with the kill switch off, you can crank the engine? You said all that happens is your headlight goes off when you push the starter button. Don't they all do that, kill switch off or on? My headlight circuit is opened (turned off) by pressing the starter button, as are the vast majority of all Japaneses motorcycles I have seen with electric starters. Turning the headlight off while the starter motor cranks reduces the amp draw on the battery. Also seems like an uneccessary load on the starter switch, but that's another thread.
But, theredrider, you are sure you can crank your starter with the kill switch turned off? Mine's an '06, and I for sure can
not
.
HondaJim: Thanks for your thoughts. Yours is is the direction I have been heading in for the past couple of weeks. Either oil the sucker up or leave it alone completely. Or, i guess, even better to oil it up
and
leave it alone completely.
Thanks for your help, All. You guys are the best.
---
Chuck Norris has lost in battle with this Member
Join Date: Aug 2008
Location: ft lauderdale fl
Posts: 12,874
Rep Power:
1
if you can turn it over with the rear tire by hand... spend your winter time having the engine rebuilt by a good mechanic... and swap in the cbr900rr cams while its down




Old, Bold rider
Join Date: Jan 2007
Location: Aurora, Colorado
Posts: 2,428
Rep Power:
1
Norton919:
In cranking the motor over for a few seconds you not only have not given the oil pressure time to build sufficiently to protect the considerable number of plain bearings, you have also deposited a fair amount of raw fuel in the cylinders along with humid air. The fuel will deposit on the cylinder walls, washing away most of the oil, then evaporate, leaving bare metal exposed to the moisture content in the air in the cylinders, promoting corrosion.
You have some work to do.
First, pull the PGM-FI fuse. This will stop any possibility of injecting fuel when cranking the motor over.
Second, tilt up the tank, remove the spark plugs, and shoot some fogging oil in the cylinders.
Third, crank the motor over until the oil light goes out, then another 15 seconds. The draw on the starter will be minimal due to no compression load. Once this is done reinstall the plugs, do the rest of the storage procedure and leave it alone until it's time to ride it again.
If it were mine I'd suit up, start the motor and ride it until the motor is up to temperature, then pull it back into the garage and perform the prep for storage, including removing the air filter and shooting in some fogging oil with the motor running about 1,500 rpm. This insures the cylinders will be protected for a long period of inactivity.
If you don't intend to ride it within a couple days, do it today!
Rob
---
Norton919 no it does not crank the starter. Just do what Rob says or get one of those Ski and track setups and ride it daily in the snow.
---
Tirone
Join Date: Apr 2007
Location: Erie, PA USA
Posts: 73
Rep Power:
1
Rob: I'm doing the fogging/turning engine over as we speak (well, type). Thanks for your advice and insight. I presume the plugs should be grounded during cranking in order to prevent the possibility of coil/ignition damage?
The more I thought about what I was doing, the more I suspected it might be counterproductive to my intended action. Now there's a new one!
And theredrider, thanks for re-checking the kill switch/starter relay setup!
You guys are great, if I haven't mentioned it often enough before.
---
Join Date: Dec 2008
Posts: 4
Rep Power:
0
winter storage
---
When I lived in Ohio I would spray fogging fluid into the air intake while the engine is running. I would start slow and watch for the fogging fluid smoke and spray heavy for a second or two and then turn off the engine. That's it. Then I would pull the battery and put it on a trickle charger once in awhile (or an automatic battery minder). It would get well below zero during the winter and didn't want to take a chance of having a dead battery freeze. I never had any problems with this system. I also used this same system on my boats.
---
Tirone
Join Date: Apr 2007
Location: Erie, PA USA
Posts: 73
Rep Power:
1
Thanks for the advice, Brian904. I presume you never had problems as a result of using the fogging oil?
Also, I presume you enjoy not having to go through the whole winter layup procedure there in Florida?!
---
Posting Rules

You may post new threads

You may post replies

You may not post attachments

You may not edit your posts

---

HTML code is Off

---