Power Commander 919 Help
---
I apologize if this is a redundant thread. I bought a power commander used. I looked up the PDF instal instructions for (European models only). I got as far as I am in this picture. The instructions say I was supplied a wire but didn't receive it (used). I am assuming I splice the grey wire into red and yellow of ecu. Still don't know where the red wires go. Any help is greatly appreciated.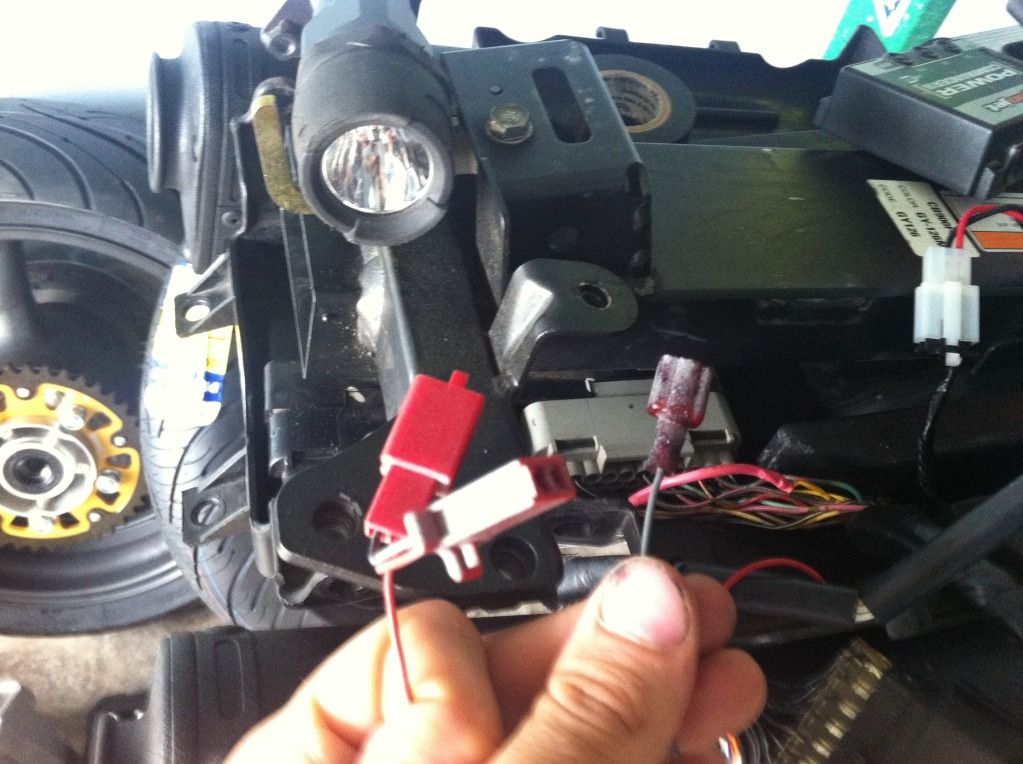 ---
Do you have a USA bike ?
If so, then the Auxiliary wire is not applicable.
You need to be using the non Euro installation instructions.
I have my 2005 era sourced instructions which were for the use of the Model 112-411 on both USA and Euro bikes.
USA instructions were based on steps 1-10 and skip 11 & 12.
Euro instructions were based on 1-8, skip 9&10, do 11 & 12, then all the remaining.
The Auxiliary wire was for step 11.

Yes, PC3 gray to ECU red with yellow stripe.
Hope this helps you.
---
Road Pilot
Join Date: Mar 2013
Location: Dallas
Posts: 1,366
Rep Power:
1
Thank you very much!
Does anyone know where to get the USA instructions?
---
Road Pilot
Join Date: Mar 2013
Location: Dallas
Posts: 1,366
Rep Power:
1
Posting Rules

You may post new threads

You may post replies

You may not post attachments

You may not edit your posts

---

HTML code is Off

---