Join Date: Dec 2008
Posts: 4
Rep Power:
0
engine noise
---
I have a tapping noise in the engine. It disappears after a couple of minutes, usually when the engine starts getting hot. I am wondering if it is a valve shim problem. The bike ( 04, 919 ) has 8500 mi. on it. I have absolutly no problems at all with the bike. Good power, etc. The dealer wants $250 to check the valve shim clearance. Should I just let it slide or should I get it checked out. I am the original owner and just use the bike as a second vehicle. No racing ( well sometimes when the mood hits me )
---
paging mr mike
---
c
9er
silver,the fasted colour
Chuck Norris has lost in battle with this Member
Join Date: Aug 2008
Location: ft lauderdale fl
Posts: 12,874
Rep Power:
1
its elves.... the same little elves that sneak in your room with the bucket and hammer when you've been out drinking all night




Brian,

I'm no wrench but I have seen some of the same concerns you have completely dismissed on a regular basis on this forum.

I have no doubt that someone will come along shortly and help to deflate your concerns, but, in the mean time go ahead and search these forums for similar threads. I suspect that after a bit of reading you'll become more comfortable with the noises your bike is making.

Honda reliability was not omitted from our Hornets it would seem.
---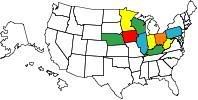 Save your $$, it is highly unlikely to be a valve lash problem. Pull in the clutch, does the noise disappear? In any event I would not be too concerned.
---
Milites Gregarius
Join Date: Dec 2008
Location: uk
Posts: 111
Rep Power:
1
I've heard of lots of 919 owners here in the UK asking the same question.Most seem to do to a more of lesser extent.Mine does it when cold bit its fine once warm.There are some that do it all the time in the 3-5k rev range.It'll still be doing it a 50,000 miles.Enjoy
---
If it does not affect the performance then it is not a problem. The valve clearance is not due to be checked until 16000. Also a mechanic should tell you if it is normal warm up noise for free. The fuel injection makes tapping like noise on the 919 but that is normal. If you have a mechanic that wants to check your valve clearance at 8500 with no symptoms then I would get a new mechanic.
---
Fool in the Rain
Join Date: Feb 2006
Location: Louisville, Kentucky
Posts: 10,288
Rep Power:
1
If there's a noise at cold idle it's probably the injectors. If there's a noise when accelerating under 5K RPM it's probably the injectors. If it's neither of these, it's probably the injectors.

Valve lash is set cold and the noise won't go away when hot if it's incorrect. It usually gets worse when hot. Make sure you have the right weight oil in it, and the correct filter. Other than that, it might be clutch noise like Mike said.
---
"Towards the end of the vid, it looks like she may have had a bafflectomy." - MarylandMike
Tirone
Join Date: Jul 2006
Location: la
Posts: 94
Rep Power:
1
if you really want to freak yourself out, try riding with no helmet. (slowly, in a well known, safe area, etc). you'll be amazed at what you hear. the 919 (and i would guess most other bikes) makes many different sounds that (at least for me) are normally muffled by a helmet. when wearing a helmet i basically just hear the exhaust, clutch rumbling at idle, intake/injectors during acceleration, and some tapping at idle right before i shut the bike down. without a helmet i can hear all the various strange noises the engine actually makes. that quiet chain is actually clicking and whirring. the tires and brakes make all kinds of noises. you can hear the clutch engaging.

if you try this you may end up feeling a little silly after worrying about those faint traces of sounds you've been worrying about and trying to identify through your helmet (i did). when i read the (many) threads where people compare the noises their niners make, i think to myself that we're all riding the same bike, but we have different ears and helmets, which make a bigger difference in what we can hear.

...j919
---
Join Date: Sep 2006
Posts: 2,563
Rep Power:
0
It's definitely not the valve clearance. Don't forget, when engine is shut off, oil drains down into the pan. Probably lack of oil on top, which should go away as oil pressure increases.
---
Posting Rules

You may post new threads

You may post replies

You may not post attachments

You may not edit your posts

---

HTML code is Off

---