Join Date: Dec 2008
Posts: 7
Rep Power:
0
electrical problem 919
---
HI i have a 04 919 and did something stupid
.
I put the battery terminals on the wrong way(-on+, +on-)
and now my bike has no power and is acting like there is no battery in.
.So any help or ideas would be great. Cheers Dave
---
Join Date: Dec 2008
Posts: 7
Rep Power:
0
Also does any one have any idea where i can get a pdf manual from?
---
Chuck Norris has lost in battle with this Member
Join Date: Aug 2008
Location: ft lauderdale fl
Posts: 12,874
Rep Power:
1
there was one posted on here not long back... try the search feature




With a little bit of luck the 30A main fuse did its job. Test/Replace it. Located under the seat.
---
Old, Bold rider
Join Date: Jan 2007
Location: Aurora, Colorado
Posts: 2,428
Rep Power:
1
Welcome, DML!
The 30 amp main fuse is located on the top of the starter relay about 4" ahead of the fuse box. The 4 pin connector has to be removed from the relay to expose the fuse.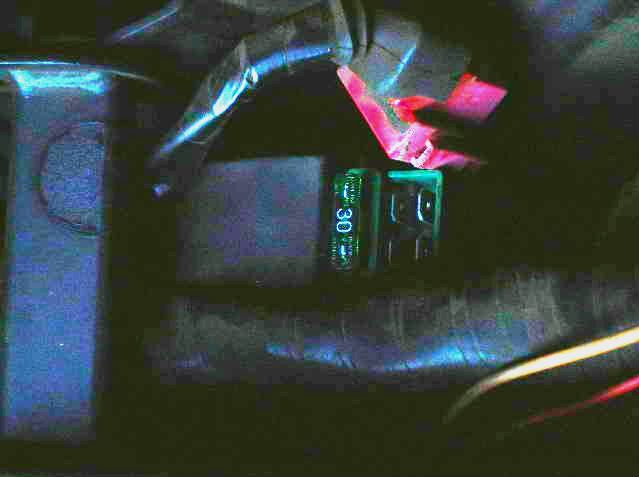 Fortunately the only electronics connected directly to the battery are the voltage regulator, with diodes rated to withstand over 100 amps (roughly three times the fuse rating), and the memory circuit for the odometer / trip meter in the instrument cluster. Honda planned for this error and diode protected this circuit. This is assuming the key was not on when the battery was connected. If it was, well, good luck!
By the way, the fuse noted in Mr. Mike's post is the spare. Nice of them to put it there.
Rob
---
If it has already been done, it is safe to assume it is possible to do it.
On the other hand, if it has not been done never assume it is impossible to do it.
------- Rob --------
Rob: Thanks for clarifying the fuse location. I did not want to stay out in the garage long enough to remove the connector. It is not heated and the temperature is 6 degrees outside. Brrrr...
---
Join Date: Dec 2008
Posts: 7
Rep Power:
0
thanks rob and mike for the help. You were spot on with it being the fuse.
I haven't had any luck with finding a manual I sent MotoCycho a pm hopefully he can re-post it. Cheers Dave
---
I tried using the PDF manual for a bit but ended up getting a real one from eBay. With shipping it was under $20. I have the PDF of the Owner's Manual and Shop Manual on my Flash Drive, but it's too large to email. They are nice to have at the office for quick reference, but not as good at the house. Maybe it's because I'm a computer guy who doesn't like using the keyboard with grease all over my hands and don't like washing up 5 times, or wasting my paper.
---
Press Any Key To Continue.
Posting Rules

You may post new threads

You may post replies

You may not post attachments

You may not edit your posts

---

HTML code is Off

---