WR's rearsets
---
Has anybody used these or even seen them before? They're kind of lacking in the style dept. but they're less expensive than most other rearsets I've seen.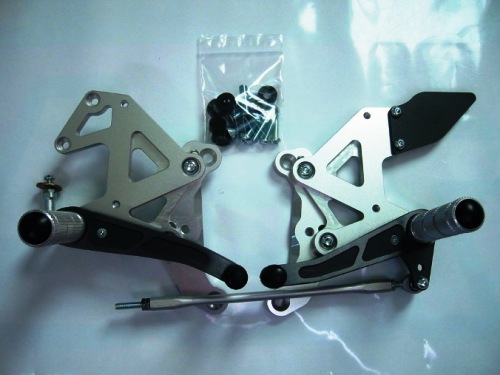 Virtual Light
WR's Rearsets for Honda 919
---
Preschool - Kawasaki 100 enduro
Grade School - Honda CB 125
High School - Honda 400 Hawk
College - Honda VT500 Ascot
Real life - Honda 919
Finally got the used SATO's installed on my bike yesterday.

WOW..... amazing the difference. Cleaner shifting, better positioning, the rigid mouting lets you 'feel' the bike/road better, and the weight loss from the stockers was significant. Between the PAZZO levers and the SATO's, the 9'er feels like a new bike.

My question is this...... I paid $350 USED for the SATO's in mint condition....... if these sets are around $300, I'd be tempted to just save a little more and get the real thing or hold out with cash in hand to jump on another used set.....

I know that with the SATO's.....if I have a get off..... I can order more parts and have the rearset's back in service quickly.
---
Posting Rules

You may post new threads

You may post replies

You may not post attachments

You may not edit your posts

---

HTML code is Off

---