Motorcycle cover
---
I've been pondering getting a cover since my 9er now sits outside since I've moved.. If anyone has recommendations I'd greatly appreciate it
---
2003 Honda Shadow 750 ACE (Sold)
2003 Honda 919
I also have to store my bike in the elements, and I use this:
Dowco Guardian Weatherall Plus Cover

Also that's an awesome price on Amazon because I paid $100 for mine
I can personally vouch that this cover is really the best of the best. It's 100% waterproof, sunproof, windproof and lasts a really long long time. I keep my bike outside, in the Florida sun/thunderstorms/heat/cold, it's even been out there for three tropical storms and the cover has held up for 5 years!
---
Erik
2005 Honda 919
I've got a lot of places to see!
(on the bike) :-)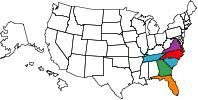 I've got the same cover, no complaints either. Dont have much to compare it to though. (well It's WAY better than the $20 ebay covers I used to use...)
---
Correction, 4 tropical storms lol
---
Erik
2005 Honda 919
I've got a lot of places to see!
(on the bike) :-)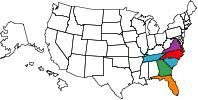 I got a cheap $11 one from Ebay.
It won't hold up in the elements, but it's good for what I need it to do. Shade in the summer. And keeping the dust off when parked in the storage shed during the winter.
---
2007 Honda 919.
Used to be Red, now it's Green. Open for name suggestions.
I picked up a
CycleShell
and don't regret the investment. Setup is simple. Full enclosure with vents and quick to deploy and open, too. Packs up pretty simply for relocation, too. Vendor is a great resource.
---
Posting Rules

You may post new threads

You may post replies

You may not post attachments

You may not edit your posts

---

HTML code is Off

---