Cnc levers
---
Hey guys. I was wondering about some Cnc brake and clutch levers??? Are they any good?
---
If your talking about the Ebay ones. they have a few issues: they fad quickly in sunlight and there is marginal play at the perch. Just order the silver and black ones and you can also add nylon washers as spacers to take up the play. You get what you pay for, I have a set and I'm ok with them.
---
Current
2006 Honda CB900F 919 Hornet
Sold
1996 Suzuki GSF750 Kan.of.tuna
1985 Honda VF700 Intercepter
1997 Suzuki DR650
Former 919er
Join Date: Aug 2010
Location: Ontario, Canada
Posts: 1,872
Rep Power:
1
I've had three knock-off sets. One set I bought for my 919 never faded. The second set did (I broke the clutch on the first one in a garage tip over). The ones on my VFR have not faded at all.

By the way, when the black faded on that one set, they stayed black, but had a bronze tint. It looked pretty cool actually.
---
I have the knock off's as well. For $35 bucks they aint bad. They have some play in them, which as others said can be taken out with a washer. The color will fade, get black with a silver adjustor and you'll probably be fine. The red adjuster on mine is more of fuscia.
---
"A motorcycle is not just a two-wheeled car; the difference between driving a car and climbing onto a motorcycle is the difference between watching TV and actually living your life."
-2005 CBR 600 F4i
-2001 RC51 ** SOLD
-2002 VFR 800**SOLD
-2002 919 **SOLD
-2006 599 ** WRECKED
I have the eBay cheapys also. Im ok with them.. I'm satisfied with the small amount of play and the sharp blue color still looks great. A lot of people eyeing my bike seem to like them too.
---
Yep the cheapies on eBay are great. They guy who stole my first pair thought so too...-_-
---
Ok. Thanks everyone for the info. Appreciated very much!!
---
Thanks to the PO, I was lucky enough to find CRG's already on my bike...and I like them...
---
I found some nice replacement levers. They may not be CNC, but they look comfortable and cheap($11.95).
Parts Unlimited Wide Blade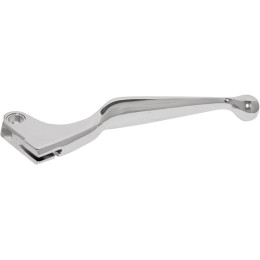 WIDE BLADE LEVERS | Products | Parts Unlimited®
---
Current
2006 Honda CB900F 919 Hornet
Sold
1996 Suzuki GSF750 Kan.of.tuna
1985 Honda VF700 Intercepter
1997 Suzuki DR650
Posting Rules

You may post new threads

You may post replies

You may not post attachments

You may not edit your posts

---

HTML code is Off

---