Everywhere I turn I find Bucky !!
---
---
Can't see anything without being a member.




---
Proud member of Wristtwisters, where we drill things the right way.
Join Date: Dec 2007
Posts: 1,322
Rep Power:
0
thats the same one I got the other week, Redneck Jokes! Careful, someone may get offended.
---
Sorry bout that, it's his now world famous bike hauler. Just thought it was interesting how many places those pics are popping up.

Dan
---
Join Date: Dec 2007
Posts: 1,322
Rep Power:
0
---
I posted it here a couple weeks ago after I got it and asked if anyone knew who it was ............ That's Bucky!.......
---
Disclaimer: the views and jokes expressed on the internet do in no way represent the views of this poster. Poster shall not be held liable for any anger or other emotions brought on by inserting links from another website
---
i believe the word is infamous
---
nom nom nom
Join Date: Jan 2008
Location: Fargo ND
Posts: 152
Rep Power:
1
There were two threads on Honda-tech in the motorcycle section about the civic and I've seen the rolling pic with the 919 in the back on a couple other big forums. Apparently, there are others who've had the same idea...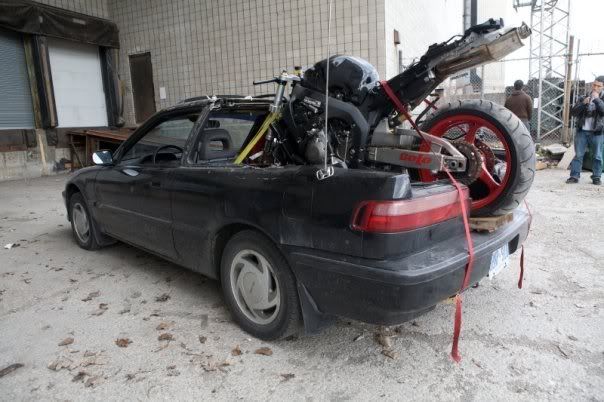 ---
'02 919
Posting Rules

You may post new threads

You may post replies

You may not post attachments

You may not edit your posts

---

HTML code is Off

---