Banned
Join Date: Jun 2008
Location: Saint Joseph Missouri
Posts: 1,686
Rep Power:
0
500 in 24
---
Took the old GL500 out for a ride, did about 500 miles in 24 hours.
Could of done more, could of done less, it was what is was and I had a lot to get done, other than ride, but I did sneak time to take a couple pics -
Stopped in Brunswick MO on the way to Columbia
Then again in Fayette - Looks like someone bought the old jail and turned it into a home.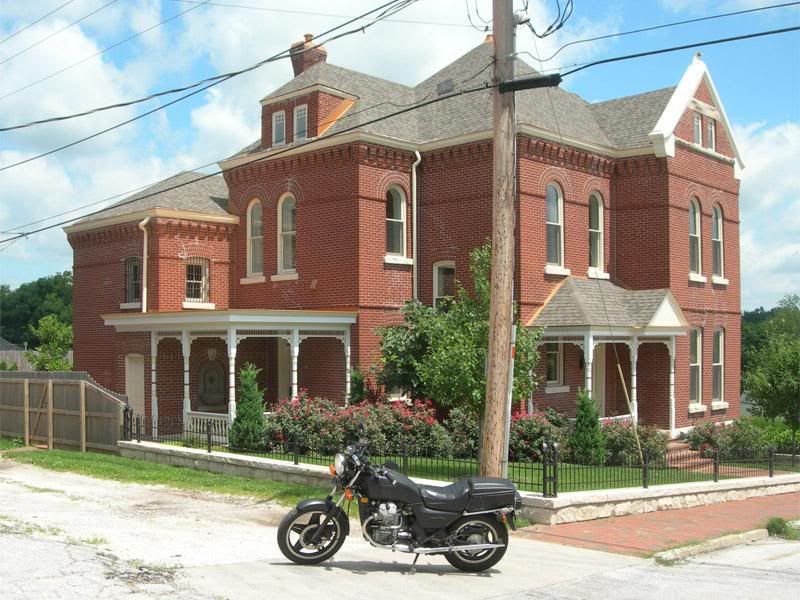 Far left, see the bars on the second story windows, way way back in the day, I was on the inside looking out.....
Anyway -
The mission was a success - went in and sold this bike I built back in '06
It's a done deal, that is my son on it, the last time he got to sit on it, new owner has it now.
Took the scenic way home -
Stopped in a Keyetsville MO at the General Price Monument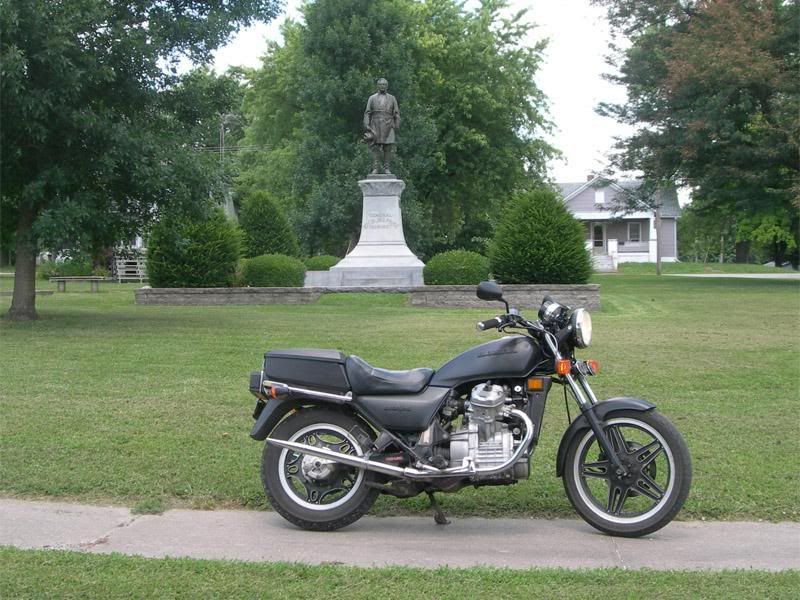 And again in Brunswick at a long closed gas station
Possibly doing it all again this weekend -
---
$1.17... balls... looked like a cool ride on a fun bike, even if it was a reminder of getting plowed by our Arab "friends"!
---
2007 CB900f- sold
2009 K1300s- rockin out
Nice pics, thanks for sharing!
---
Slow is smooth, smooth is fast.
Yes, I crapped when I saw the gas sign as well. I immediately felt raped until I read the caption.

You know you could have milked that picture for a thread of it's own just in shock value.

Thanks for the pics.
---
Join Date: Sep 2007
Posts: 3,339
Rep Power:
0
Nice !
---
Posting Rules

You may post new threads

You may post replies

You may not post attachments

You may not edit your posts

---

HTML code is Off

---