Discen
Join Date: Aug 2008
Location: Alberta,Canada
Posts: 258
Rep Power:
1
Universal Hardcases
---
Hey everyone,

I know I didn't follow up my last post about the cross country trip, update on that is I didn't do it and I'm back on the east coast, but I still wanted to do it so today I picked myself up a 05 VFR800 with ABS in red and I love it, and I'm still going to do the cross country trip but now I got a good reliable bike to do it on.

My question is, I need some luggage but the price of givi's are retarded (I know they are great though) so I was looking at getting some used givi side brackets and some universal hard case bags for the sides, Does anyone know of some good ones at a decent price? I checked on ebay but I like to see some peoples opinion.

Or am I better to get the top case bracket and a top case (which I can get a universal topcase for free from my father cause he wants to change his) Side cases are better for touring aren't they? opinions?

Thanks,
Chris
---
______________________________________
03 DRZ 400
05 VFR 800A
05 GSXR 1000
04 Honda 919
00 Honda Shadow ACE
Pelican and Otterbox make some nice stuff, but not MC specific...

I personally dont think that Givi is really the cat's ass as far as looks go.




.
---
Well, fire the engines! Spur this iron space-pony on!
"The Shadow"
Givi is at the top of my list. I have 3 E36 & 2 E45's for a great mix and match. There is a reason why you don't see these that often for resale as used.
SW Motech makes quick release racks so you can compare with Givi.
My source for Givi is :
Givi Motorcycle Luggage Hard Cases, topcase, sidecase
Alternative: get a Givi rack system, a universal mounting plate for your Dad's box and a couple of soft sidebags for the time being.
Doc
---
"FRIENDS DON'T LET FRIENDS EARLY APEX."
Im going to throw a set of Pelican Cases on mine in a few weeks. SW Motech makes a quick release mount for them...
TwistedThrottle.com : Quick Release Mounting Kit for 2 cases. (Sidecase Setup) - PEL.205
There is a pretty good video at the bottom. I chose Pelican because I know they will last forever and I should be able to get the cases a little cheaper (friend is a distributor). And the mounting hardware can be put on a variety of Pelican cases so you can find used ones on Ebay. If everything goes to plan I will put up pictures and stuff in a few weeks.
---
I found a cheaper option to the Pelicans by browsing the ADV rider forum. Seahorse cases, about 90% as tough and almost 1/2 the price.
Seahorse Cases - Waterproof - Protective - Made in USA
I'm using the SE720's. If they hold up to the ADV guys running them offroad and adventure touring I am sure they will hold up just fine, in fact I'm very pleased with them.
I mounted them directly to a set of SW motech quick release racks that were on Sale at TwistedThrottle.com's scratch and dent section, My side luggage setup cost me about 250$ total including shipping. The only thing I paid full price for was the SW motech rear aluma rack for the topcase. I got the topcase with my VFR a few yrs ago.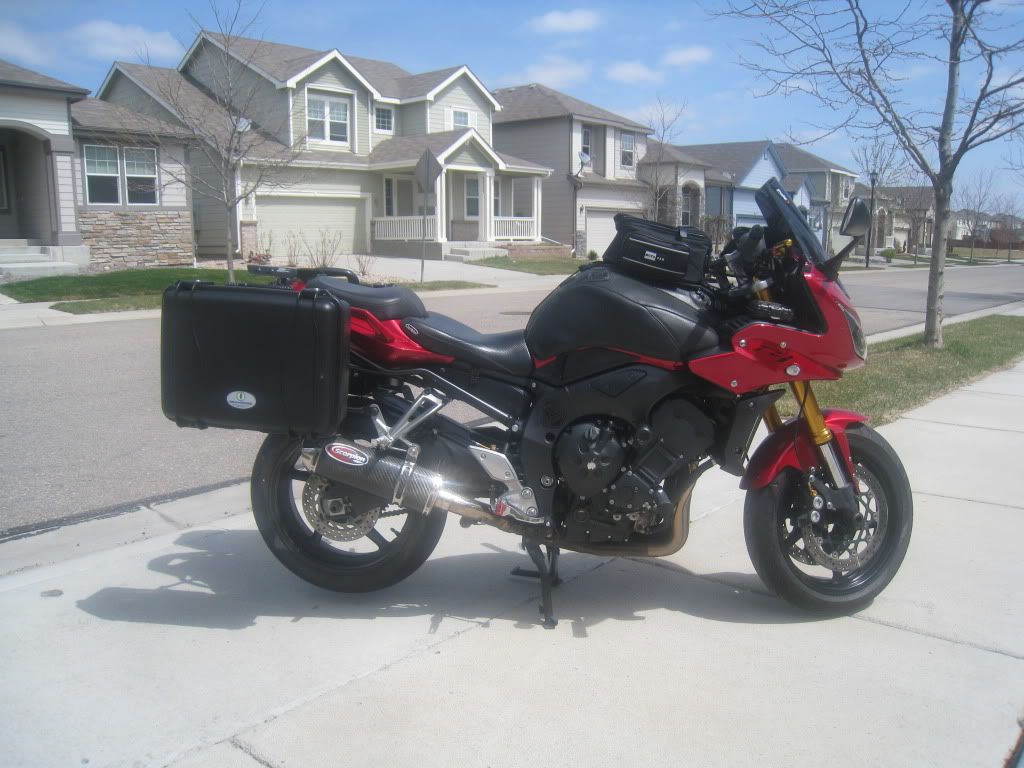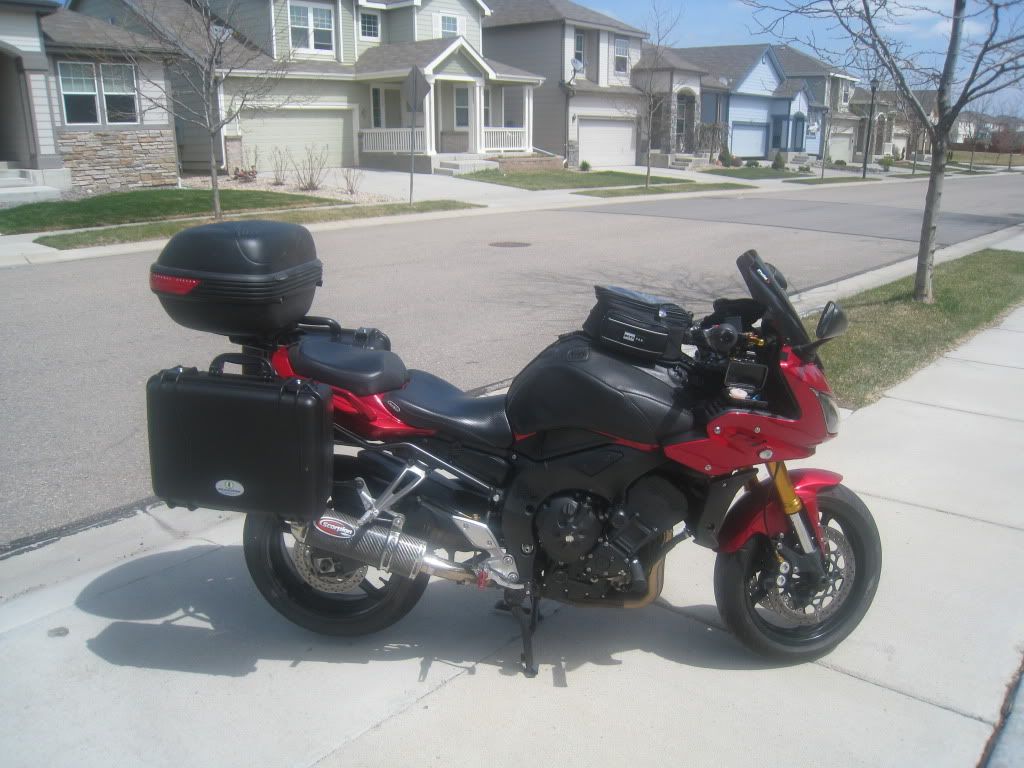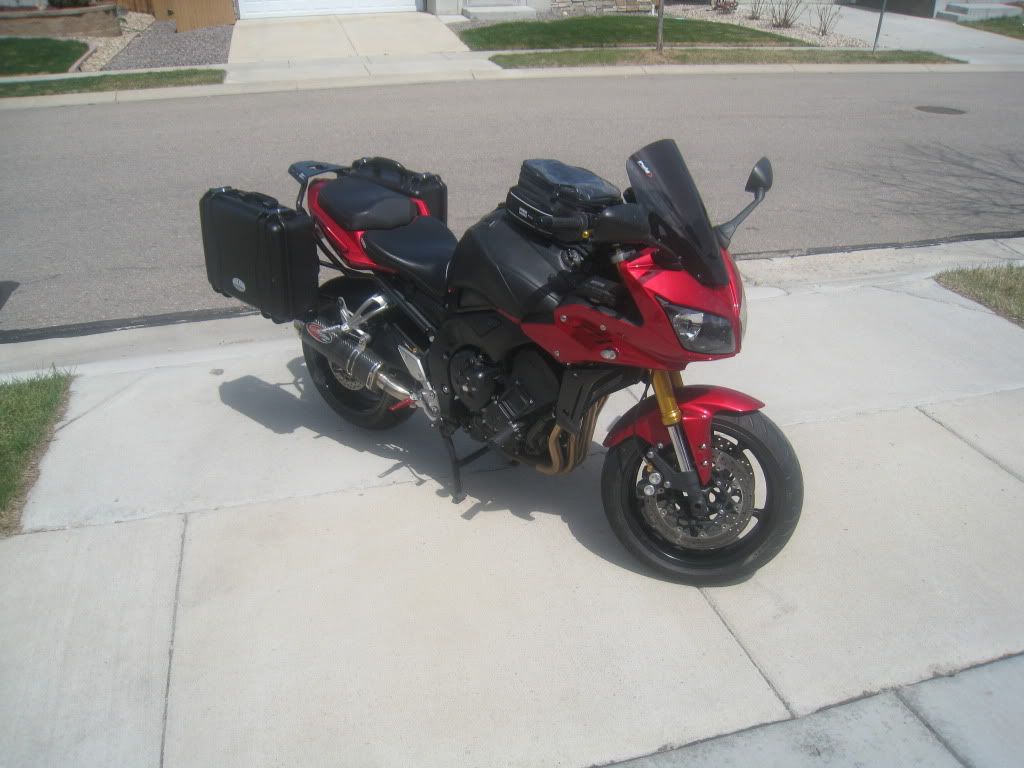 ---
"He was a wise man who invented Beer"--Plato
Posting Rules

You may post new threads

You may post replies

You may not post attachments

You may not edit your posts

---

HTML code is Off

---