Discen
Join Date: Aug 2008
Location: Alberta,Canada
Posts: 258
Rep Power:
1
Looking for knowledge about older bikes
---
Hey guys,
I'm looking for help/knowledge about some 80's bikes, here's my situation
I'm a starving student
and I'm looking to ride across Canada back to the east coast (I've always wanted to do it and I probably won't get another chance to do it until a retire, and that's to far away) it's about 3700 miles across and I've found a few bikes that meet my price point and peek my interest
The reason I'm looking at these is that they are in good condition from what I can see, and I admit I love the 80's bike, and depending on the bike and may turn it into a cafe racer eventually, plus I'm looking for a bike that if it breaks, I can fix it on the road. I do know abit about these bikes but I'm looking for knowledge in the area of reliability and any issues these bikes had, and handling since i'll be traveling through some mountains, some of these you guys might have owned before.
Here's my list:
1981 Honda CB900F - great condition and it has a 980 big bore kit - 23,000 miles
1983 Suzuki GS1100E - great condition and a old yosh exhaust system with a few other things - 10,000 original miles
1982 Honda V45 Sabre - good condition with about 37,000miles
(I do know about the oil issue in these)
1978 Honda CX500 - good condition 19,000miles
1993 Kawsaki ZX-7 - 20,000miles
1987 CBR 1000 - good condition
Any input you guys have t=would be appreciated
Thanks,
Chris
---
______________________________________
03 DRZ 400
05 VFR 800A
05 GSXR 1000
04 Honda 919
00 Honda Shadow ACE
what prices are these going for? it's very possible to pick up a 919 for cheap as well.

fuel injected would be ideal for a cross country trek as you deal with elevation changes and what not, i would avoid the cb900f with the big bore kit. too many things could go wrong there and leave you stranded. you want to try and pick up a bike that is as mechnically close to stock as possible so if it breaks, you can replace it with stock parts
---
If it's the 80s you must have I would look for a BMW R80.

Almost any service that it needs can be done by the side of the road with the included tool kit. Chances are with a BMW of that vintage the owner will have also taken better care of it.

Any of the other 30 year old bikes would be a real roll of the dice to find one that's not ratbagged and would make the trip in one piece.

The Beemer will also be a bike setup for a long ride. I've done that stretch and if your bike is a torture rack or has clapped out suspension you'll be very sorry when you hit the Manitoba frost heaves.
---
the list you have, the new, prob more relieable bikes, seem like the most uncomfortable. where as the comfy one are pretty old. early 80's/late 70's.
I own a 919 and a 1986 yamaha fazer. I may be bias, but the fazer is an awesome bike. I picked it up for cheap cheap money. Put some money into it to restore the looks only. And I loved the bike. VERY reliable. My close friend has one that he bought new in 86 and rides it today with 45,000 miles. Mine has 20k miles.
Here are some pics. I'm actually looking to sell it this month, but you def live far away. lol
The reason i'm selling it: I found a 919 for a sweet price, and just loved that bike since i discovered it last summer. once i saw it, i just had to have the 919. Could be my downfall someday, but the 919 was a great investment. I will miss the fazer. Especially the kerker exhaust sound.
1.jpg
4.jpg
2.jpg
5.jpg
6.1.JPG
---
Discen
Join Date: Aug 2008
Location: Alberta,Canada
Posts: 258
Rep Power:
1
I fully agree a fuel injected bike would be great, but the problem I find here in BC is that bikes are priced retarded in my opinion, I had a 919 but that doesn't really interest me at all, and again they are priced to high here
---
______________________________________
03 DRZ 400
05 VFR 800A
05 GSXR 1000
04 Honda 919
00 Honda Shadow ACE
Pilus Posterior
Join Date: Sep 2008
Location: New Zealand
Posts: 2,101
Rep Power:
1
Any of the CV carbed bikes of that era - watch for aged and damaged CV diaphragms. If it runs a bit rough it may well be more than a simple 'tune'. Or not!

Really you'll want to be considering overall condition. If it looks rough walk away.
---
Honda CX500:

Drive shaft, simple valve train and adjustment, easy to maintain, & dual carbs.

My first choice unless you can find a GL1100 GoldWing.


Doc
---
"FRIENDS DON'T LET FRIENDS EARLY APEX."
Quote:
Honda CX500:

Drive shaft, simple valve train and adjustment, easy to maintain, & dual carbs.

My first choice unless you can find a GL1100 GoldWing.


Doc
+1 The CX will outlive you.
I've ridden it on a CM450, a cb650, and my 919. It's kind of agricultural, but you can load it down like I did to my cb650, and ride it without worry.
It's an amazing trip. You'll never forget it. Also, make sure to take the 17 from Thunder bay to Sault St. Marie. I think that's my favorite stretch of road in Canada. The alternative is the 11 from North Bay, but you'll need to pack extra gas to make it... (I made that mistake with the cb650)
---
CB900F or custom. They are pretty bulletproof as are the CB750 series.
---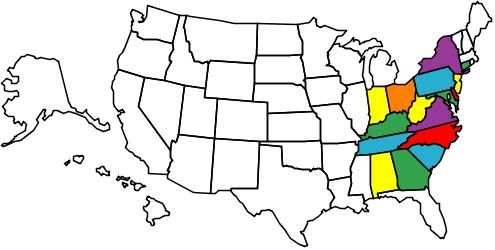 In 1915 T. Roosevelt said, in a speech to the KofC, "There is no room in this country for hyphenated Americanism. When I refer to hyphenated Americans, I do not refer to naturalized Americans. Some of the very best Americans I have ever known were naturalized Americans, Americans born abroad. But a hyphenated American is not an American at all. "
So.....what happened? did you get a bike or what?
---
no max no more
Join Date: Mar 2009
Location: boston
Posts: 1,656
Rep Power:
1
GS1150e would be my choice
---
dont need a bike to ride the fast lane
Batman
Join Date: Feb 2010
Location: Fargo
Posts: 1,053
Rep Power:
1
900f, its got potential to grow with you. Hotter cams and some cr crabs and you'll have a lot of bike for the money...but not one I would go across the country with...But I think it does have a large tank. a 900c would be better for touring....

Of the ones listed, I would say the gs. low miles and decent for your application.
---
I may not have a lot to say but it doesn't mean I don't listen.
Posting Rules

You may post new threads

You may post replies

You may not post attachments

You may not edit your posts

---

HTML code is Off

---