Has anyone used one of these?
---
So garage space at my new place is limited so I Googled bike stands. I was looking for something that would help me move my 919 around in my garage.
I was planning on parking the car outside and designating my entire garage for my toys... but it would be nice to be able to park the bike against the wall leaving room for the car if needed (e.g. impending hailstorms or winter).
Anybody have any experience with this or something similar?
Park-n-move:
Legal Speeding - Park-n-Move | Easily park and move your motorcycle anywhere in your garage
---
[This space for rent]
Milites Gregarius
Join Date: Nov 2010
Location: DFW TX
Posts: 174
Rep Power:
1
I don't have one but I believe MCN reviewed it last year and thought highly of it. Looks good to me.

I got an oversized 2 car garage so I can get the 919 and Burgman in too.
---
the things people come up with sometimes are soo simple but ingenius.
---
They work well as demonstrated at the last 4 yrs IMS. My Dad stole the design and built his own for the GL1800.

Go ge some steel pate and break out the welder!
---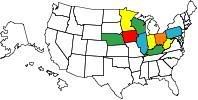 ......didn't Harbor Freight have a cheap version?


Sent from my turbo charged iPhone using Tapatalk
---
Posting Rules

You may post new threads

You may post replies

You may not post attachments

You may not edit your posts

---

HTML code is Off

---