Well I finally made it to the dragon.....
---
Well, I finally made it to the Tail of the Dargon last week end, and the entire 4 day trip was a blast. My fisrt stop from Raligh NC was an over nighter in Marion NC, about 3.5 hours away. The next day I rolled into Robinsonville which is about 20 short of the beginnig of the Dragon. Very motorcycle friendly place. That afternoon I did two rides on the Dragon and thoughly enjoyed myself. I met up with a nice couple from out of state that was riding two up on a HD, it was there first time there too. In fact everyone I met in that whole area was very nice The Dragon is not hard you really just have to make sure you don't ride past your limitations and stay on your side of the yellow line, and check six so you can pull over if a faster rider is on your tail. Now once you do the Dragon there are plenty of real nice if not nicer roads out there. The
Cherohala Skyway, mile high legend from Robbinsville NC to Tellico Plains TN
skyway and NC 360 I think where more enjoyable. thats about a 5 hour loop with very light traffic. When I was on the skyway about 40+ miles long I saw only 3 cars and that was at the tail end of the skyway, but be very careful, it's a 5300 ft drop, and if no one see you go over you will most likely be a fossil by the time your found.
Cheers
Ron
---
And here goes some pics I took in my travels.
This is at the beginning of the Dragon. It was a mecca of all types of bikes and people from every state and country.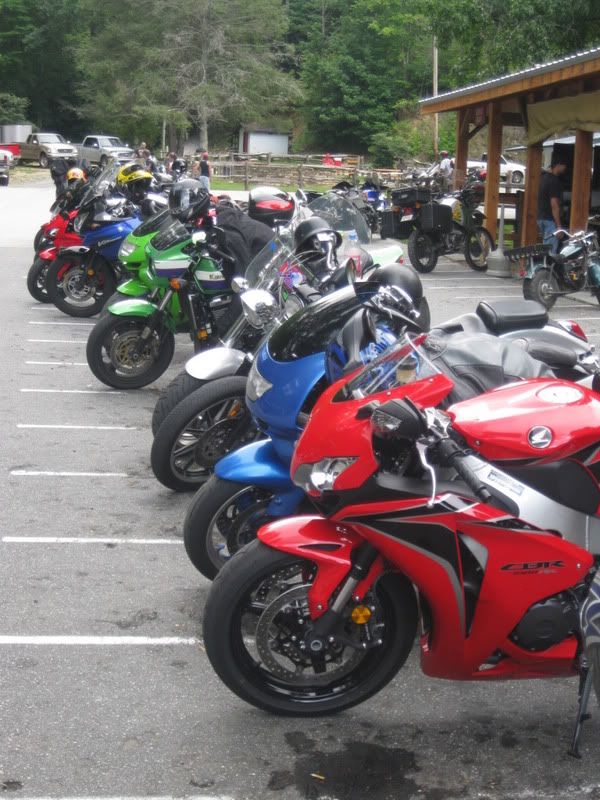 At a pull off on the Cherohala I was very humbled at the surrounding beauty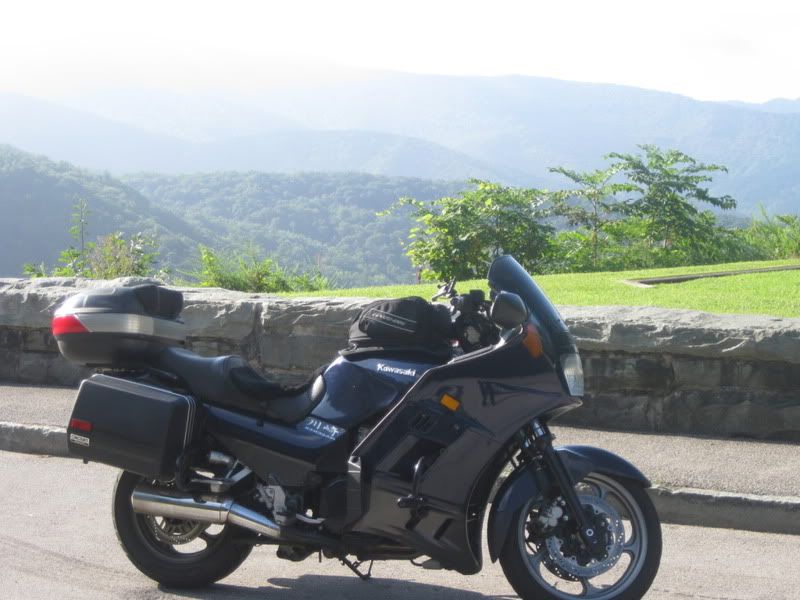 yet another
And your truly with the Tree of Shame behind me...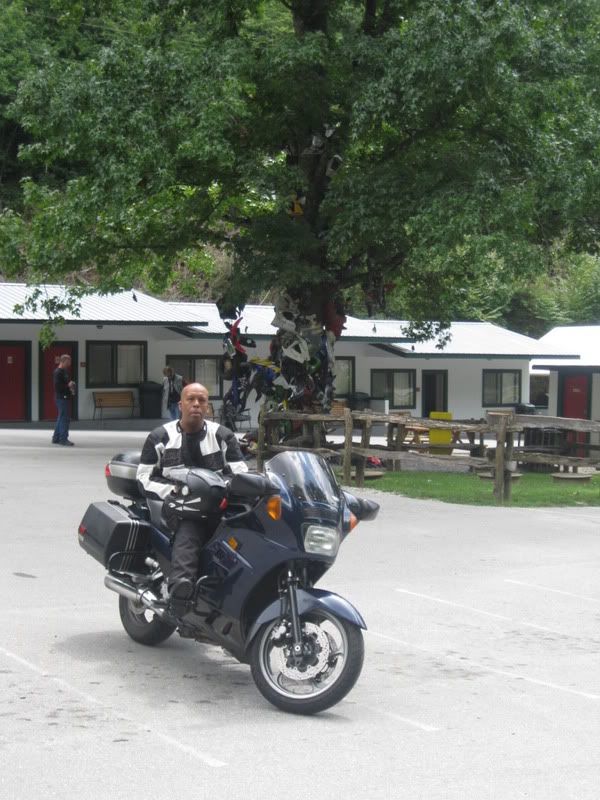 Cheers
Ron
---
And more pics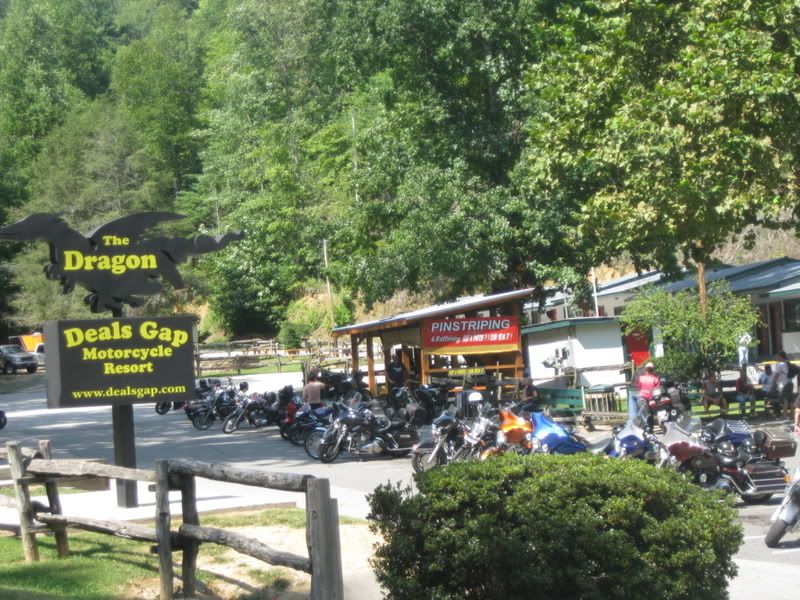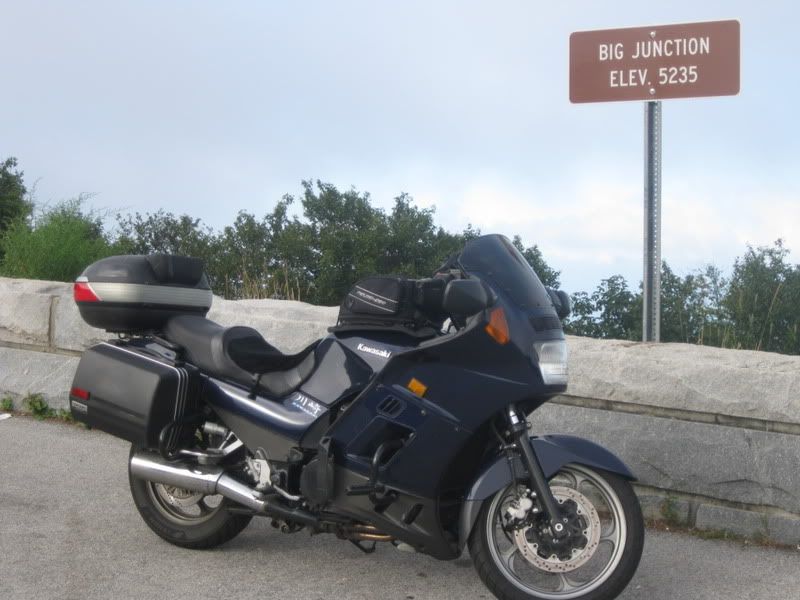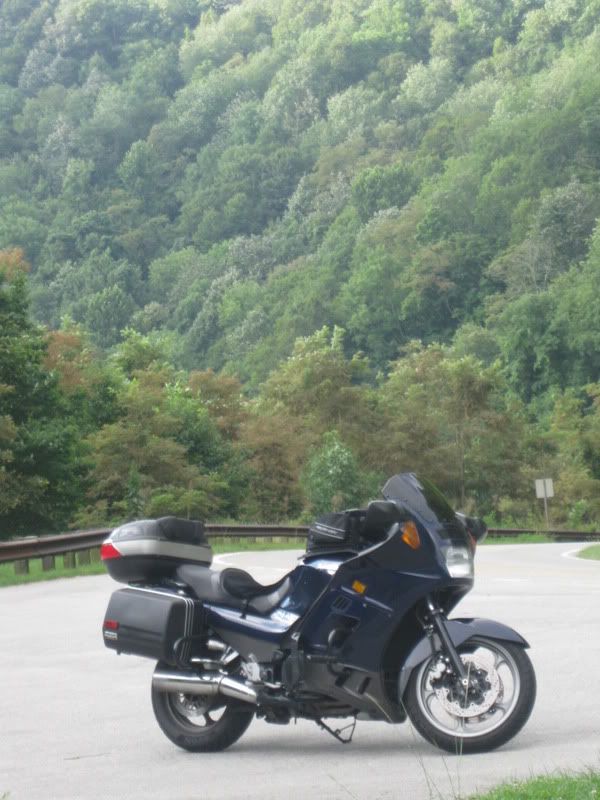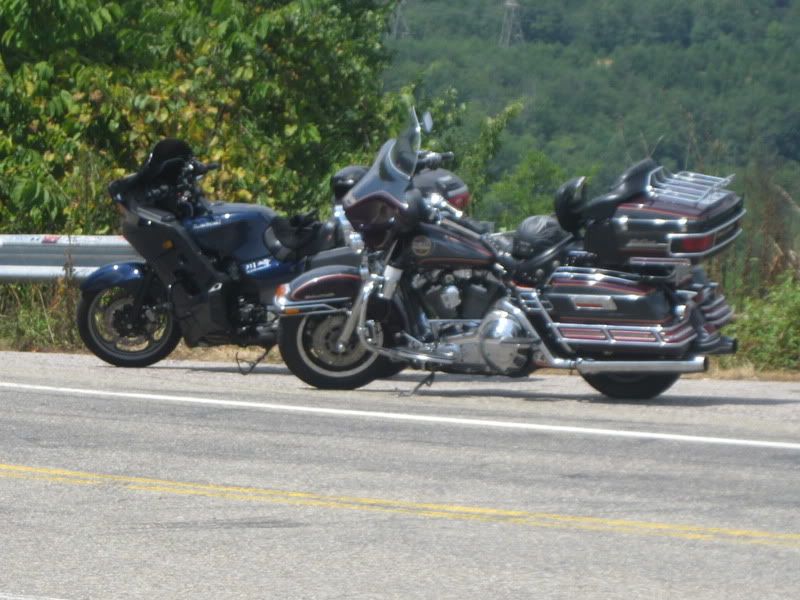 This a a couple I met on my travels, it was there first time on the Dragon too.... super nice people they rode the HD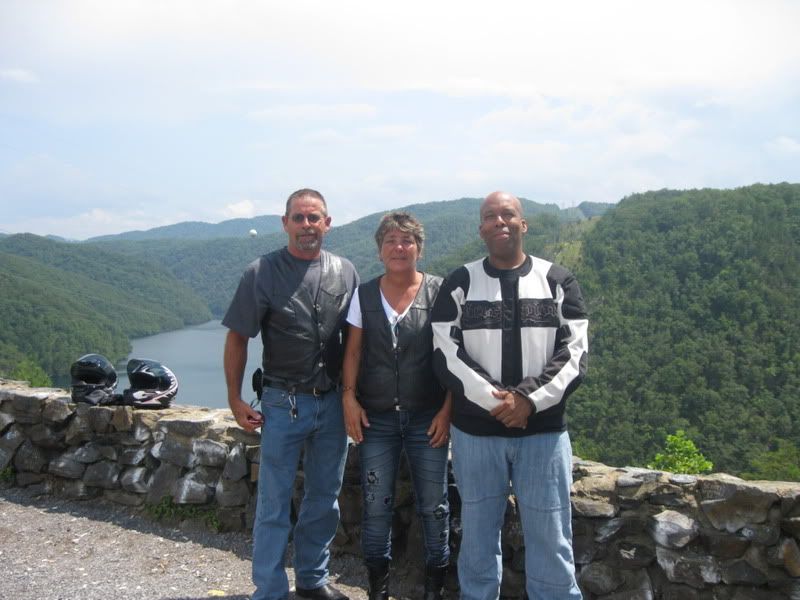 And more bikes......
Cheers
Ron
---
no max no more
Join Date: Mar 2009
Location: boston
Posts: 1,656
Rep Power:
1
thanks for sharing Ron...plus one hell of a bike you have there
---
dont need a bike to ride the fast lane
Tirone Choolaces
Join Date: Aug 2007
Location: USA
Posts: 11,178
Rep Power:
1
Great pictures Ron. I still need to make it down there. Thanks for posting.
---
Nice write up. Sounds like you had a blast.
Sounds like it was a good trip, thanks for sharing.
---
(Quintus) Pilus Prior
Join Date: Dec 2007
Location: San Antonio, TX
Posts: 2,777
Rep Power:
1
I can't wait until my next gap trip, long ways to go though
---
if you love your motorcycle, set it free.. if it comes back and hits you.. you highsided
Beautiful place, definitely have to get there someday

Sent from my DROIDX using Tapatalk
---
Dan
Gen 1 connies. Still cool.
---
Love the Connie! Looks like a bunch of fun!
---
Never Trade the Thrills of Living for the Security of Existence.
Posting Rules

You may post new threads

You may post replies

You may not post attachments

You may not edit your posts

---

HTML code is Off

---