Ride Report: Offroad Riding 9-21-07 at brimstonerecreation.com
---
Heres a ride report from our Brimstone ride on friday 9-21-07. SmokyMountainRiders.com in Attendence were
1. Python423 (Suzuki DRZ400e)
2. Thumpalong (KTM 450exc)
3. Crfeasttn (Honda CRF250x)
We met up at Winona Road and 63 early at 8:30am. Then rode on down to Winona Parking area. We rode trail 6 to 5, then section of 3 before we went down trial 50. Go onto 49 at the bottom and rode 49Y out (one with the big hill climb). Everone came out no problems. From there we went south and hit the Powerline trails (trail 69) followed them over to end, then got back onto trail 9, and followed it to the bull creek church area.
From there we went out 47, and got onto trail 20. Then turned right onto 60. Last time I was at brimstone we came down this trail.. So I wanted to try running it uphill this time. It was alot more fun going up hill. We did the branch off to the right that we didnt do last time.. Which is 58 on the map. It didnt last long until it came into a major logging area. So we turned around and went back on up 60 to 21/28 junction. Tho it's labeled 58 on the signs, it clearly shows 60 on the map. From there we did the 28 loop, and came back got onto trail 29 just for a second. We then did a new trail of 29, trail 61. This is nice trail. Way better then going out 29 to the overlook.
This one has a good hill climb early on, and is more fun. It has its own overlook in it. Which you can see Windrock's windmills far off in the distance from the overlook on 61. From this point we were getting a little hungry so decided to head back to the truck for lunch. We continued on and went back 29,21,24 and followed winona road back to the parking area.
Crfeasttn had to head out after the first loop, so me and thumpalong (rick) decided to do a 2nd run. We went back down Winona road, and hit 27 off to the left that goes down by the river. We followed it all way thru and then got onto trail 22. Rode it back then followed 21 onto 28. Then went to the fork in 28, and went on 14 just a tad. Then got onto Trail 54. Which wasn't marked at the trail head. But I had merlin's tracks so I knew where it was.
This turned out to be a fun trail. We came to a fork, and came out 77 to 56 I believe according to the map. Sometimes tho the trail signs don't match up with the map, and I believe it showed a different #, but I cant remember. anyways. The way we came out was fun. Had a good hill climb that was fun. From there we were going to try to hit some new trails in the southern eastern section of brimstone. We got onto Trail 62, which is more or less a gravel road now, with a couple sections of trail that still remain.
From there we rode it to the 62/74 junction and followed 74 (still gravel) down and spoted trail 65 off of the 74 gravel road. Trail 65 was a fun trail. Tight and in the woods. We followed it back around and made a loop and came back to where we started at 62/74 junction. By this time it was getting late in the evening, and we were along way from the truck. So we started heading back. Bascially followed Trial 1 all way back to 3, then 5,6, back to the parking area. Put in 75 miles according to the GPS data. I'll have to look at my odemeter on the bike to see what it says, but it reads close to that I think.
Had a GREAT ride guys!! Nice meeting you Crfeasttn!! Lot of good trails down in southern section here. I think we need to plan a ride and park down far south as we can sometime like Bull Creek area, and spend a whole day exploring those red trails around there.. like 54,74,62,etc all those trails in that section. We touched on some good ones.. I'm sure theres ALOT more nice trails in this area.. Here are a few pics from the ride. I took all these on the first loop. I didnt take any on the 2nd loop..
Visit the most active online motorcycle
community in the East TN/Western NC area at ....
http://www.SmokyMountainRiders.com
---
Here's the guys (Thumpalong and Crfeasttn) taking a break on trail 50.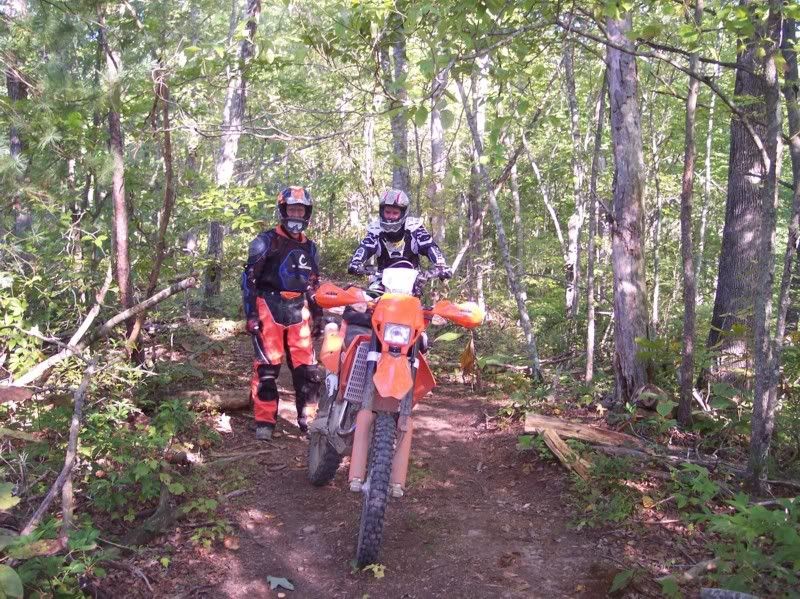 Heres one I tried to snap of crfeasttn coming up trail 49Y, but as you can see he's too fast for the camera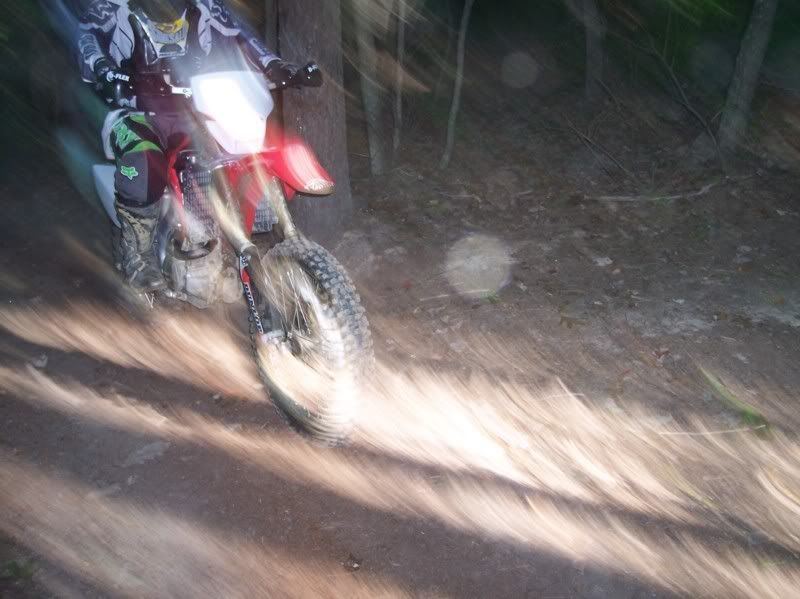 Heres Thumpalong coming up at the powerline trails..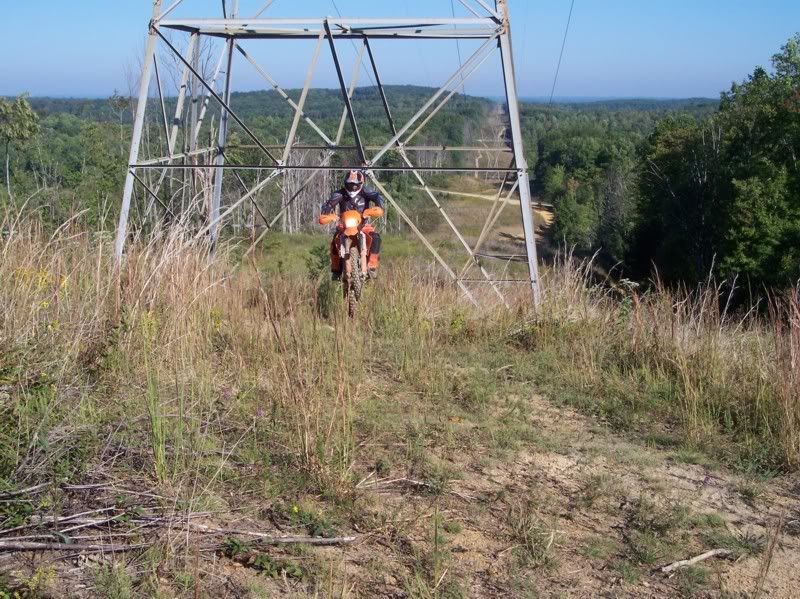 Here is Crfeasttn coming up at the powerline trails..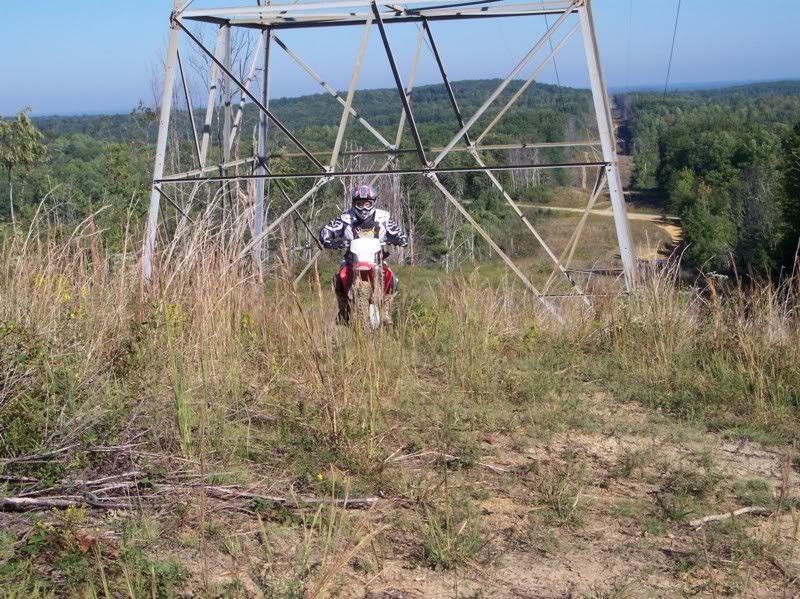 Thumpalong had so much fun, he had to try that a 2nd time.. Here he is again..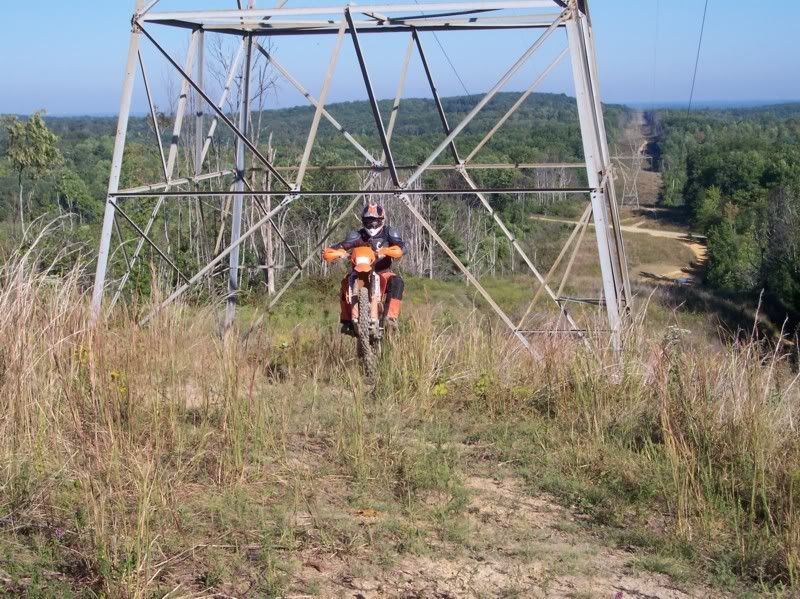 Heres the guys (thumpalong and crfeasttn) at the end of the powerline trails taking a break..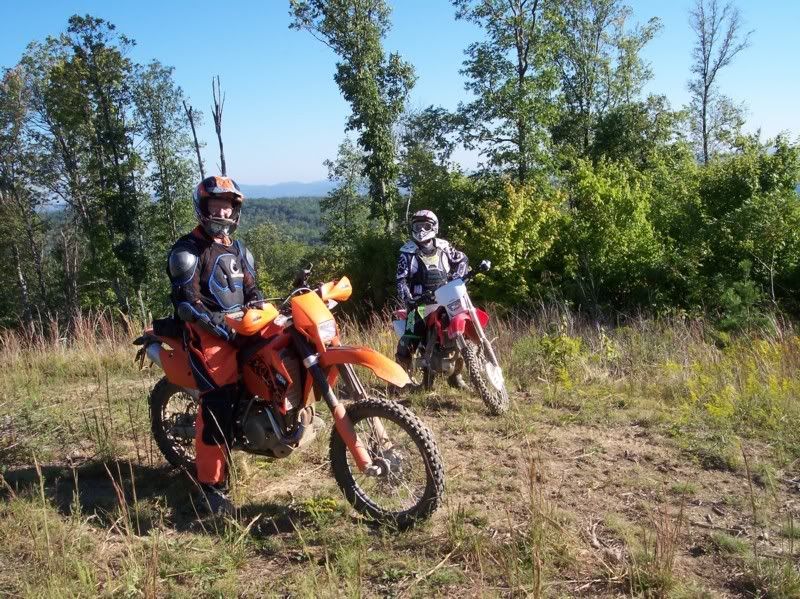 Here's thumpalong again. I can't remember what trail this was.. I think it was around trail 21 somewhere before we hit 28.
Visit the most active online motorcycle
community in the East TN/Western NC area at ....
http://www.SmokyMountainRiders.com
---
Heres Crfeasttn.. I belive this was near 21 somwhere.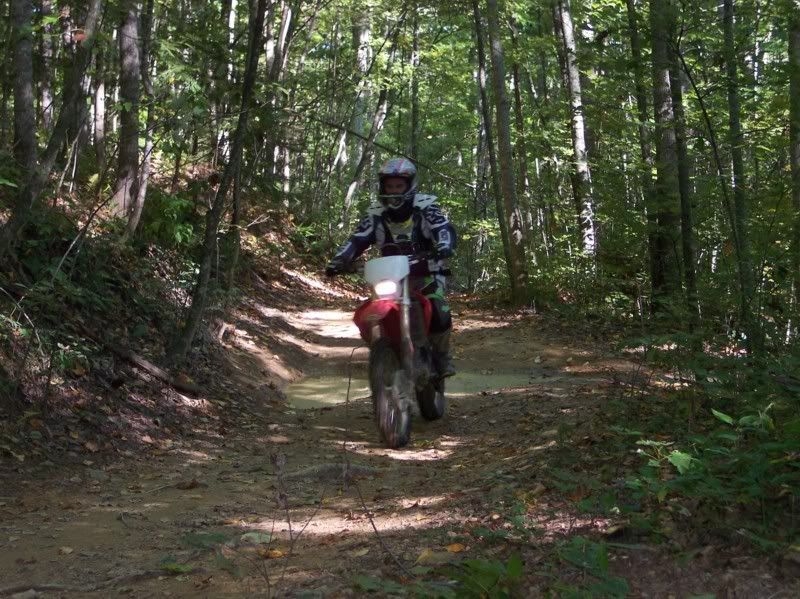 Heres thumpalong showing off for the camera coming up trail 60 (labeled 58) onto 21/28 there.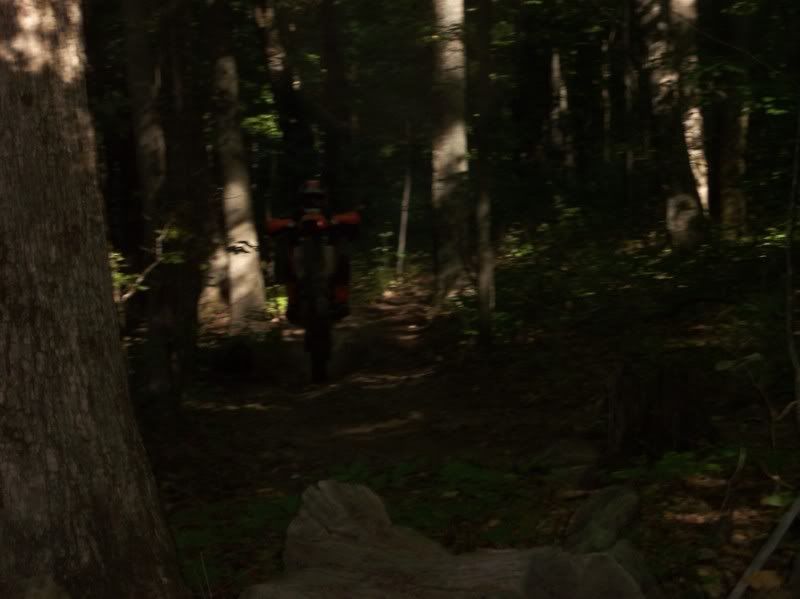 Heres Crfeasttn coming up trail 60.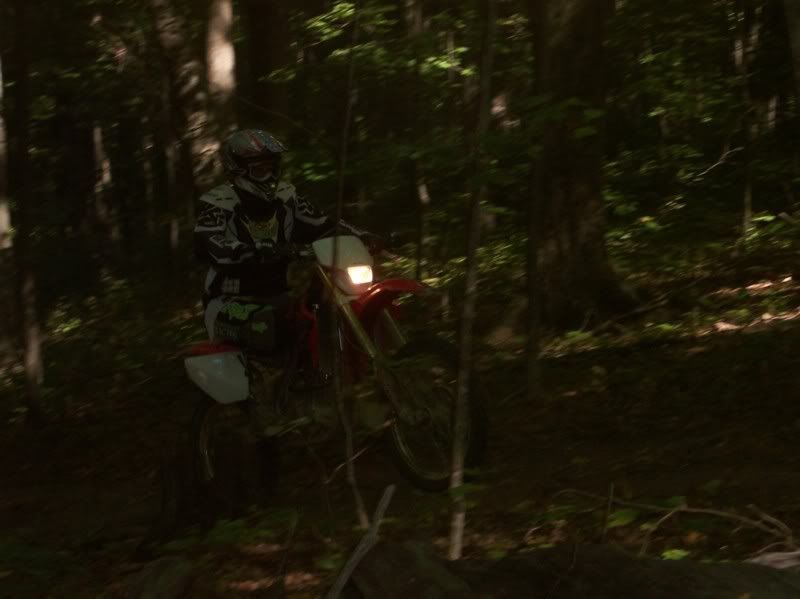 Heres the overlook on trail 61. You can see the windmils at windrock from this overlook. Tho I dont think I had them in the cameras angle when I took this pic.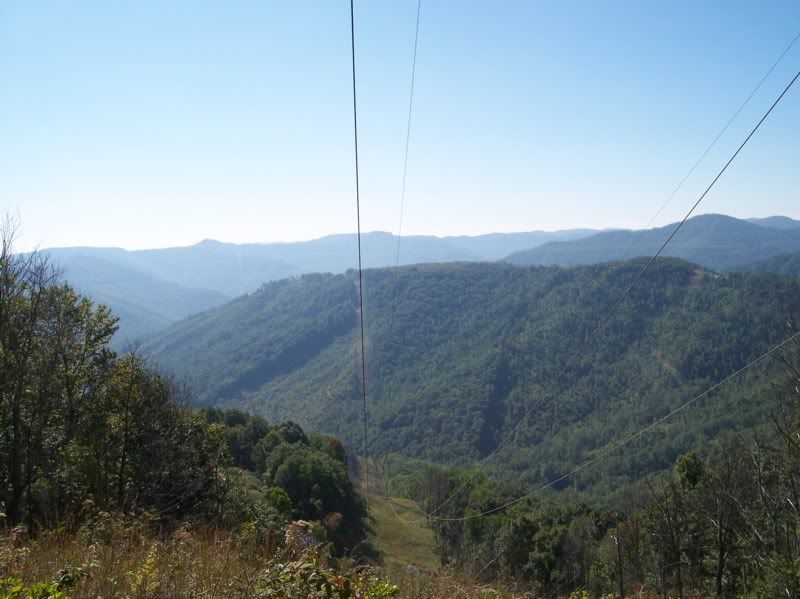 Another view from same overlook on trail 61.
Heres the guys at the overlook on trail 61.
Heres the view from the oposite side at the overlook on trail 61.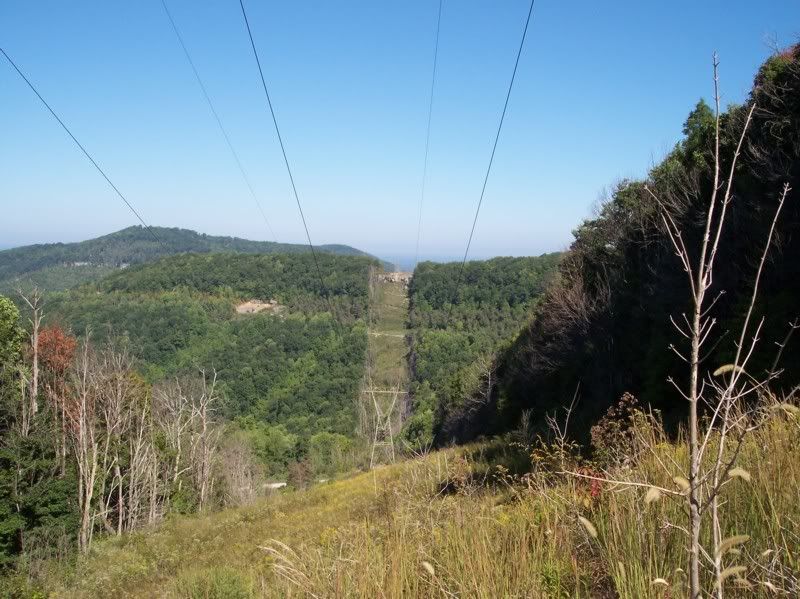 That's all the pics I took.. I forgot to get the camera out on the 2nd loop of the day..
Had a great time. Thanks for everone coming out and riding!!
Visit the most active online motorcycle
community in the East TN/Western NC area at ....
http://www.SmokyMountainRiders.com
---
Fool in the Rain
Join Date: Feb 2006
Location: Louisville, Kentucky
Posts: 10,288
Rep Power:
1
Nice pics and looks like a really good ride.
---
"Towards the end of the vid, it looks like she may have had a bafflectomy." - MarylandMike
Thanks for sharing, you have some nice trails for riding.
---
Yeah this place is awesome for trails. The pics dont do it justice.. Best riding I have rode ever.
---
Posting Rules

You may post new threads

You may post replies

You may not post attachments

You may not edit your posts

---

HTML code is Off

---