Lets see your commute!
---
It took me a very short while to figure out that life was way better off the interstate. I exchanged some time and distance to have a great commute each day.
This map gives you the gist of it, but not door to door by a few miles on each end.
What is your daily ride like?
The blue is what I typically take, the red lines show possible detours that are usually a little more traffic heavy, but can be a few minutes shorter. The scenery is beautiful also.

---
my comute is so short its not worth the time to do this. I live maybe 5 miles from work if its even 5 miles.
---
Tirone Choolaces
Join Date: Aug 2007
Location: USA
Posts: 11,185
Rep Power:
1
Mine's about 20 miles, very little traffic, 3 stoplights, and a 2 lane bridge over the Potomac River into Virginia. If I'm on the bike I usually take some detours
---
---
2004 Honda 599 (yellow hornet)
Banned
Join Date: Jun 2008
Location: Saint Joseph Missouri
Posts: 1,686
Rep Power:
0
I'm three miles from work right now, two options, both take less than 10 minutes.

Now, I do make frequent runs to Columbia, about a 200 mile one way jaunt. Best time was about 2 1/2 hours, worst, several hours.

If there is a route to get there I have not taken, I'd be surprised.
---
3.8 miles from driveway to driveway. I've jogged, mountain biked, and rode the 919. The later of the three is the best.
---
Quote:
3.8 miles from driveway to driveway. I've jogged, mountain biked, and rode the 919. The later of the three is the best.
Pretty much the same here...............
---
ďI said I never had much use for one.
Never said I didn't know how to use it."
Mathew Quigley
nothing but farmland and a couple small towns, I usually take a long way home after work which makes it a little more exciting when I ride the bike
---
I Don't try to explain to people why I ride a motorcycle
"For those who understand, no explanation is needed.
For those who don't understand, no explanation is possible."

'08 Yamaha WR290R/X
'09 KLX140L (wifes bike)
Pretty good for central Indiana... My commute goes from 15.2 in the cage to 16 on the bike but increases the amount of time of travel by 15 minutes... 15 minutes of bliss...
---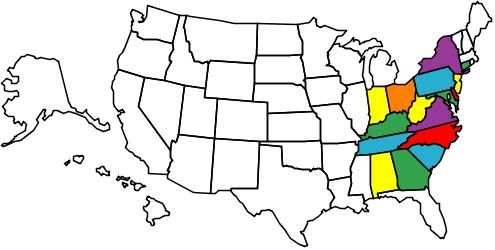 In 1915 T. Roosevelt said, in a speech to the KofC, "There is no room in this country for hyphenated Americanism. When I refer to hyphenated Americans, I do not refer to naturalized Americans. Some of the very best Americans I have ever known were naturalized Americans, Americans born abroad. But a hyphenated American is not an American at all. "
I'm also only 5 miles from work. commute is very short.
Where do you work nineonenine; I live in Aberdeen, maybe we could get together for a ride or 2 this year,

919Chef
---
Do or Do Not... There is No Try.

2007 919...Delkevic Stubbies, Carbonfiber Hondaline Wind Screen, Integrated Blinker Mirrors, Brake Light Modulator, Headlight Modulator(soon)
Posting Rules

You may post new threads

You may post replies

You may not post attachments

You may not edit your posts

---

HTML code is Off

---