Labor Day Ride.
---
While home in IL, my Dad and I went for our first real ride together. The roads were nothing special, but the company was. For those not aware, my father had a massive heart attack back in February and after nearly losing him, he and I have a new appreciation for our relationship.
I've been trying to get him into motorcycling ever since I started riding years ago and I think finally with his close call, he came around to the wild side and bought himself a brand new Can-Am Spyder just 2 months later. Fast forward a little and a few weeks ago, he had another milder heart attack after the installed stent ended up becoming completely blocked.
I made my way home this Labor Day weekend, not only to see him but to finally share a ride with him. You see my father and I have never had anything completely in common. He's always been supportive of my hobbies and interests growing up, but there's never been something that we really shared, until now.
Leaving the small town of Orion, IL near the Quad Cities, we headed north on IL84 on the Nationally Historic 'Great River Road.' I'm not too sure what was so great about it, as it was nothing but miles and miles of straight tarmac with an occasional view of the Mississippi that it followed. Regardless it was a beautiful early Sept day with a 75 deg. sun shining through a few spots of clouds. We headed north to Galena, IL a small 'touristy' old town with many shops lining the Main street. There were an awful lot of people there this Holiday weekend, but the town retained it's old school charm with plenty of the store on bottom, keeper living on top type shops. We made our way through the town, walking into a store that looked interesting. It was a lazy day and we were just enjoying being out and about.
Stopping at a cafe named the Golden Hen, I made an order of Eggs Benedict Florentine. The traditional spread but including spinach and bacon instead of ham. The meal was delicious, actually the best Benedict I've had in a long time and was the perfect end to the day before our ride home.
All in all, it wasn't about the roads, as they were stale. It wasn't about the scenery, western Illinois is far from majestic. It wasn't even about the destination. This ride was about my father and myself sharing a true love of mine that is quickly becoming one of his. I look forward to not only more rides together, but a new chapter to our relationship, one in which we are absolutely both on the same page.
Port Byron, IL.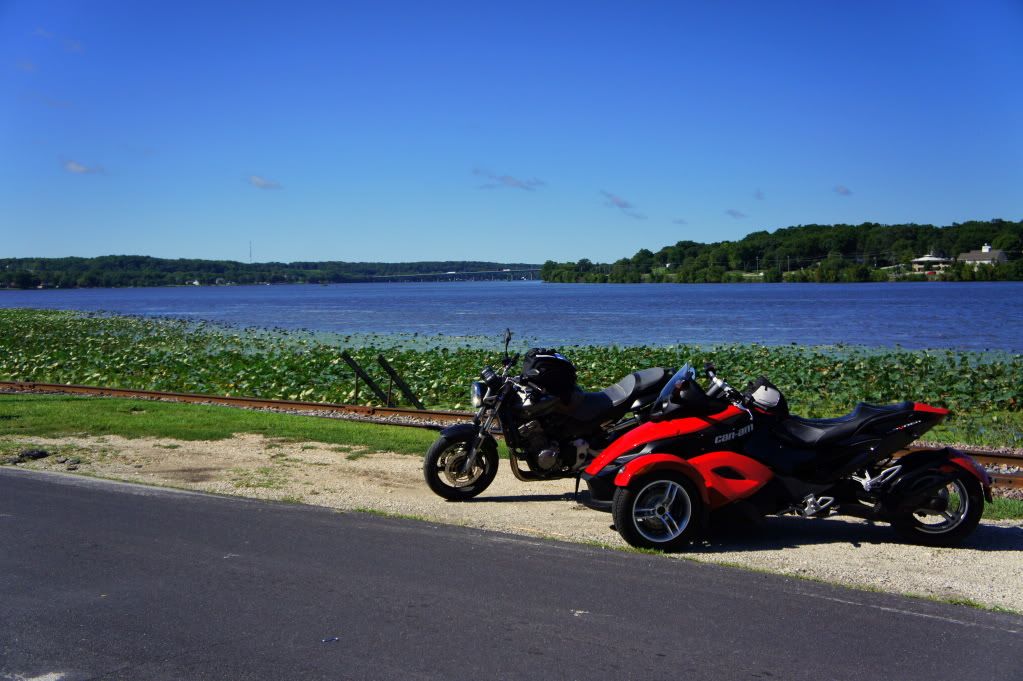 Into Galena.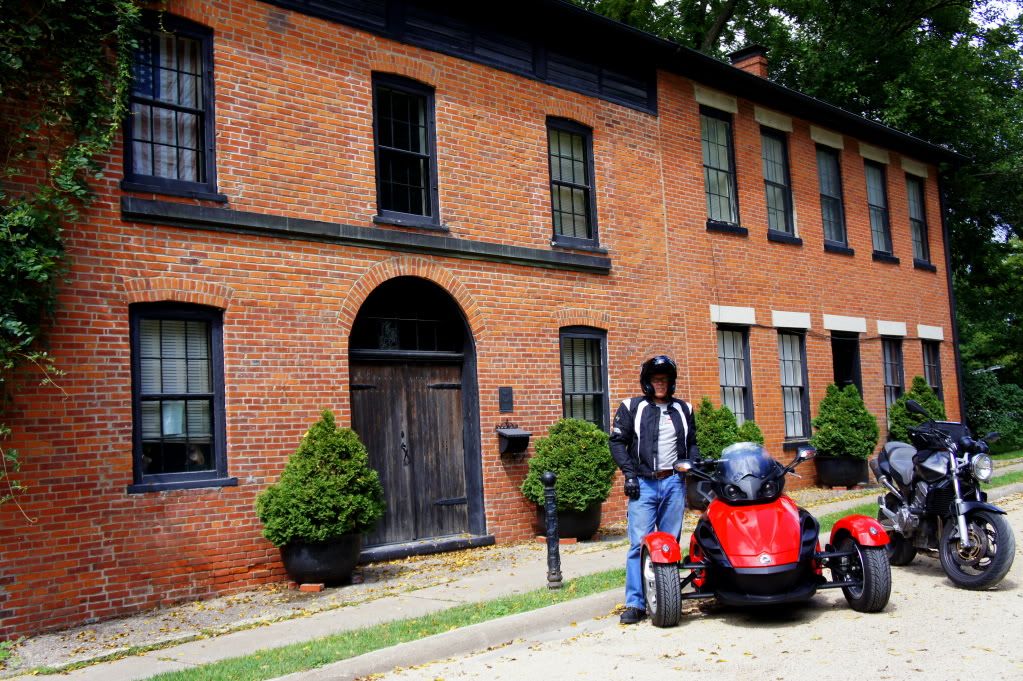 Downtown Galena, IL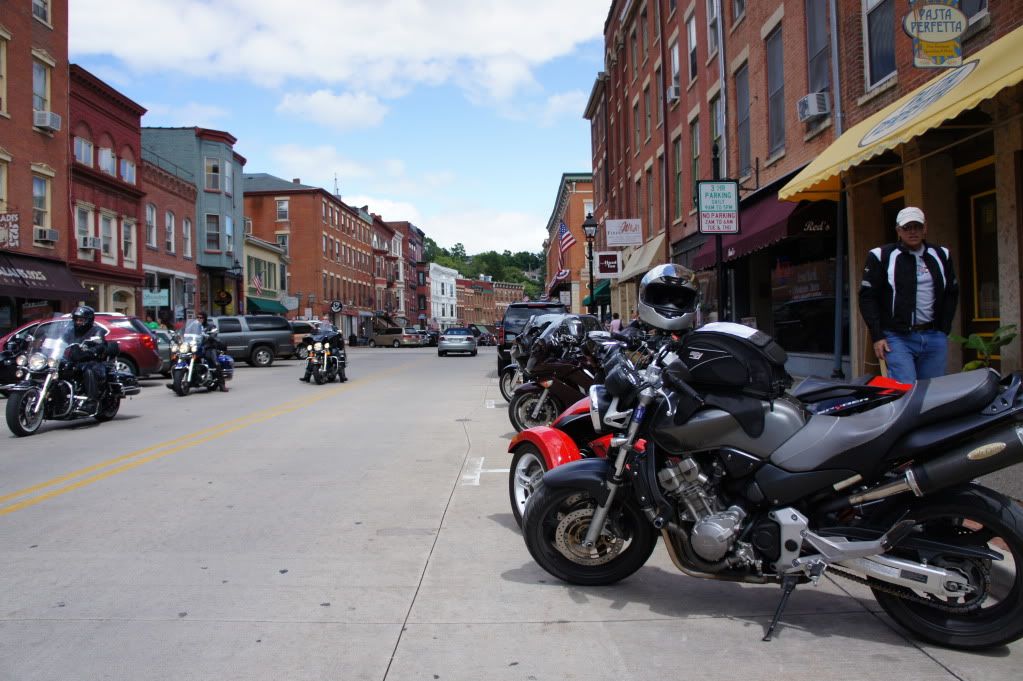 Some neat buildings.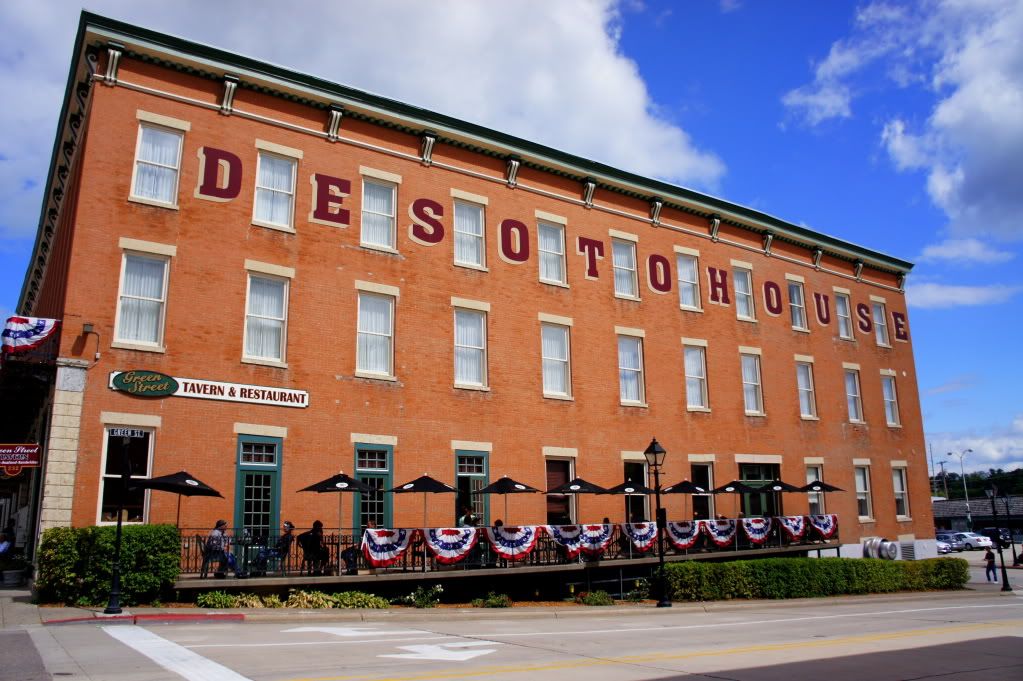 Stopped in a shop selling all sorts of hot sauces.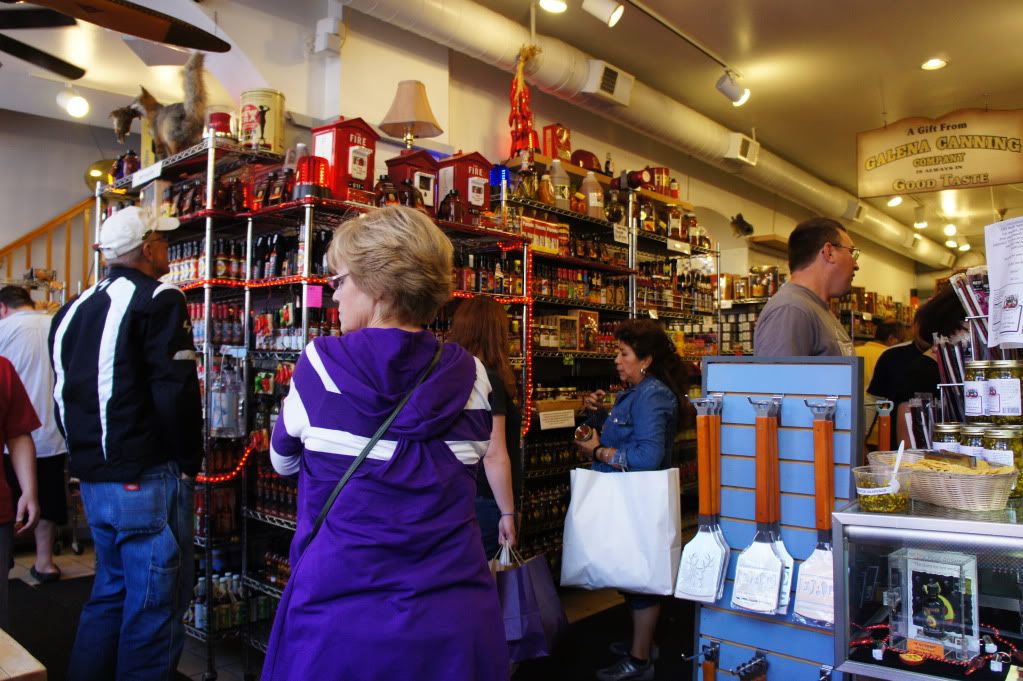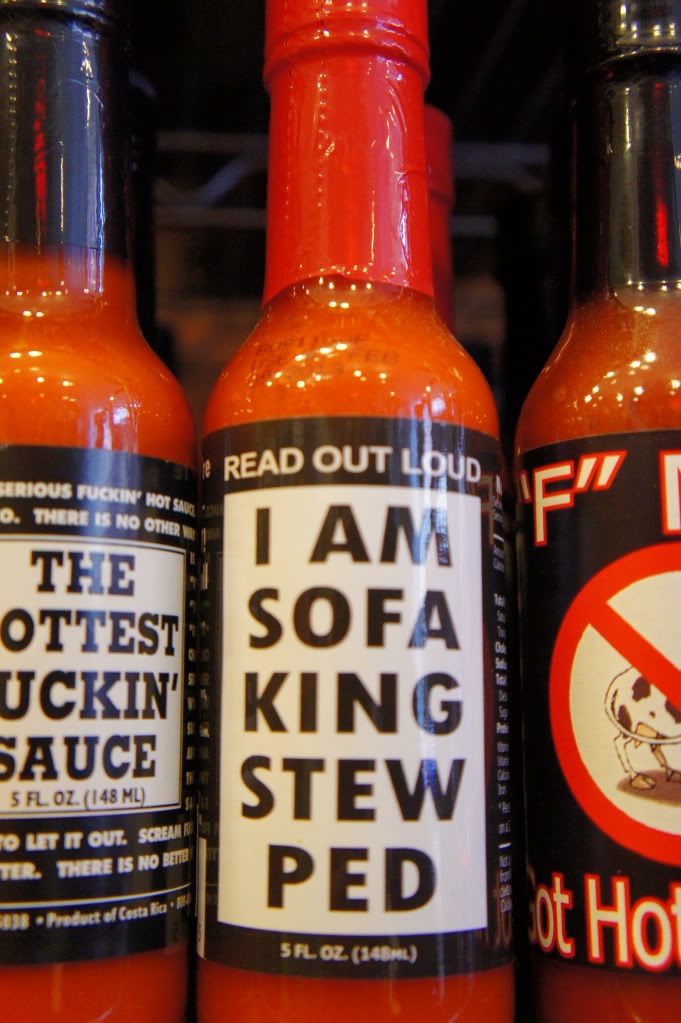 Thought of a friend when I saw this.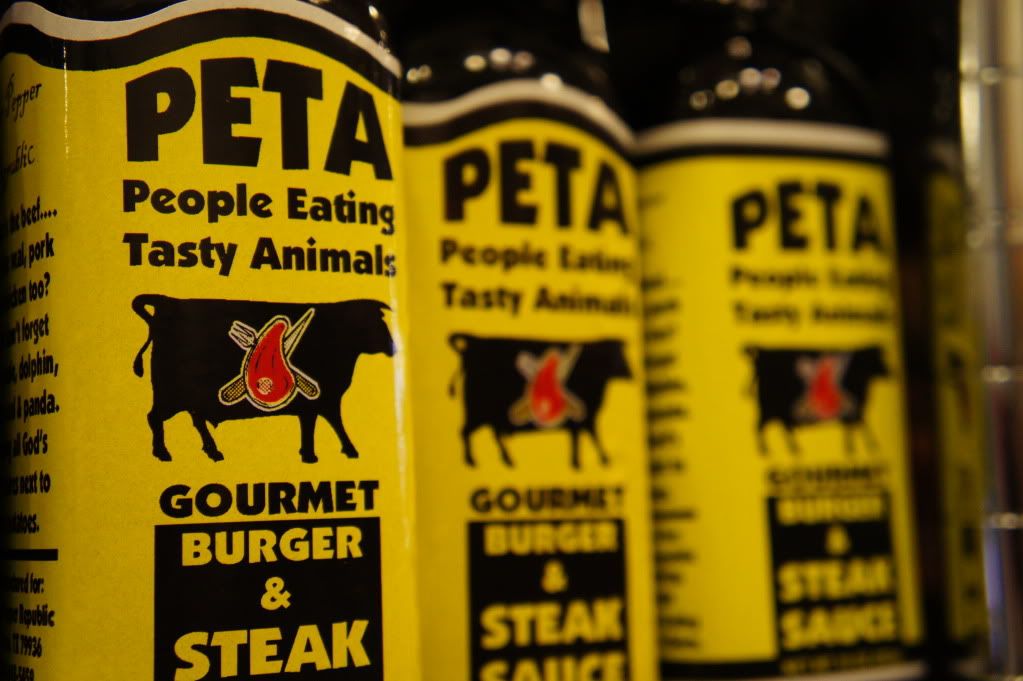 Thought of myself when I saw this...haha
The Golden Hen. Definitely recommend if you find yourself in Galena.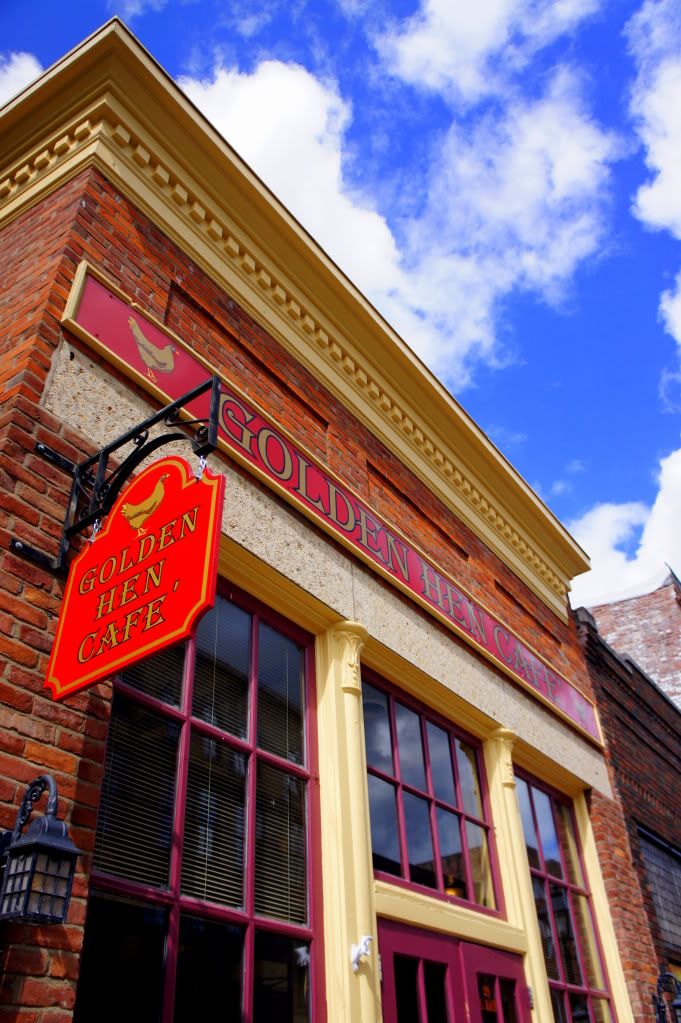 Damn good Eggs Benedict Florentine.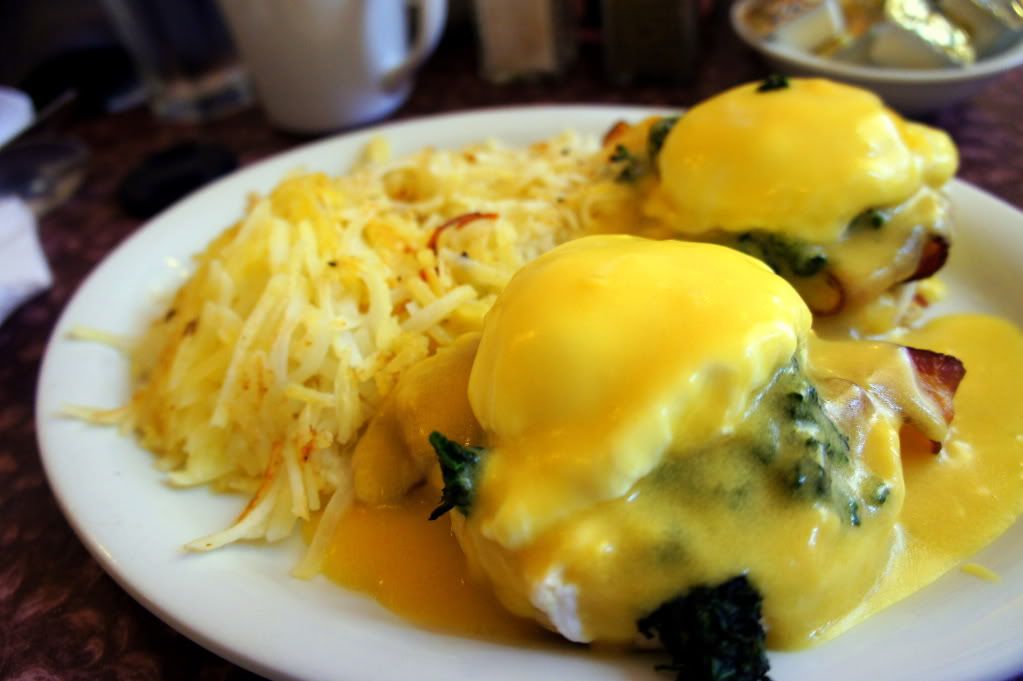 ---
Slow is smooth, smooth is fast.
Man, those eggs benedict look incredibly tasty! Looks like a fun trip, so glad your Dad's doing well!
---
Glad you did it, hopefully I can ride with my pops in the near future.
---
There is never any substitute for spending time with Dad.

My dad has loved to fish his entire life, but being a typical kid, I wasn't really interested in it until my teenage years. Missed out on a few great fishing trips many years ago, but we always try and hit the lakes at least 2-3 times per year. Never know when we will longer have that chance.

We rarely regret the things we have done and shouldn't have. It's usually the things we didn't end up doing that we kick ourselves over.

Hopefully that was the first ride of many more to come.
---
2006 Honda 919
Cool new hobby for you and Dad!
---
Posting Rules

You may post new threads

You may post replies

You may not post attachments

You may not edit your posts

---

HTML code is Off

---