Fall Moto-Vacation finisimo
---
Well, the moto vacation finally came to an end with me heading back to work and my father riding home to Illinois. The days were well spent, each of them full of great sights and experiences made better by having my father sharing the rides with me.
Though always supportive and being of positive influence growing up, my father and I have never completely gotten along. Differing views of the world, religion, politics, etcÖ Two men with strong opinions, bull-headed enough to allow them to cause arguments and bouts of silence, yet respective enough to never lack in appreciation for the role we play in each otherís lives. I love him and he loves me; never superficial, rarely enigmatic, and always unwavering despite our solid opinions.
I have never truly enjoyed riding with others and though I partake every once and a while with good friends, I prefer the open solo road; motorcycle and myself eating up the miles and relying on each other solely. Whether it is a short day trip or hundreds of miles over multiple days, I long for the moments of wandering and wondering which way to turn paired with the running thoughts complementing the journey and experience. There are no worries about other riders. Am I going to fast? Does someone need to stop? Is everyone behind me? There is only yourself to care, only yourself to depend upon.
Riding with him and having the opportunity to welcome my father to motorcycling has slightly changed that, even reversed roles in many aspects. He a retired teacher, yet now the eager student, seeking advice and opinion while I am easy to oblige. I love the aspect of having something my father wants to know and learn more about. Not for the fact of power in knowledge, but the opportunity to share something I love with a person dear to me and eager to learn.
I made my way back to work this morning, contemplating our experiences of the past few days. The slight annoyances and waiting, overshadowed by sharing such a ride and introducing my love of motorcycling to him. I thought about the rainstorm we rode through all Thursday complimented by the following days payoff in beautiful fall weather and open twisting roads. Hearing him comment on the roads, and their challenges; mixed with a shared appreciation for the simple beauty nature offers when you subject yourself to her on a motorcycle. I was sad to see him go, but look forward to the next ride and sharing more and more with him. My odometer ticked 1,200 miles more over these past few days, each of them a different sight and sound, each of them a memory forever.
Awaiting Valley View Ferry, first opened in 1785, it is one of the Nation's oldest continually operating businesses and being founded by Patrick Henry of Virginia, years before Kentucky became a state, it is touted as the only work boat in the United States legally entitled to fly two state flags.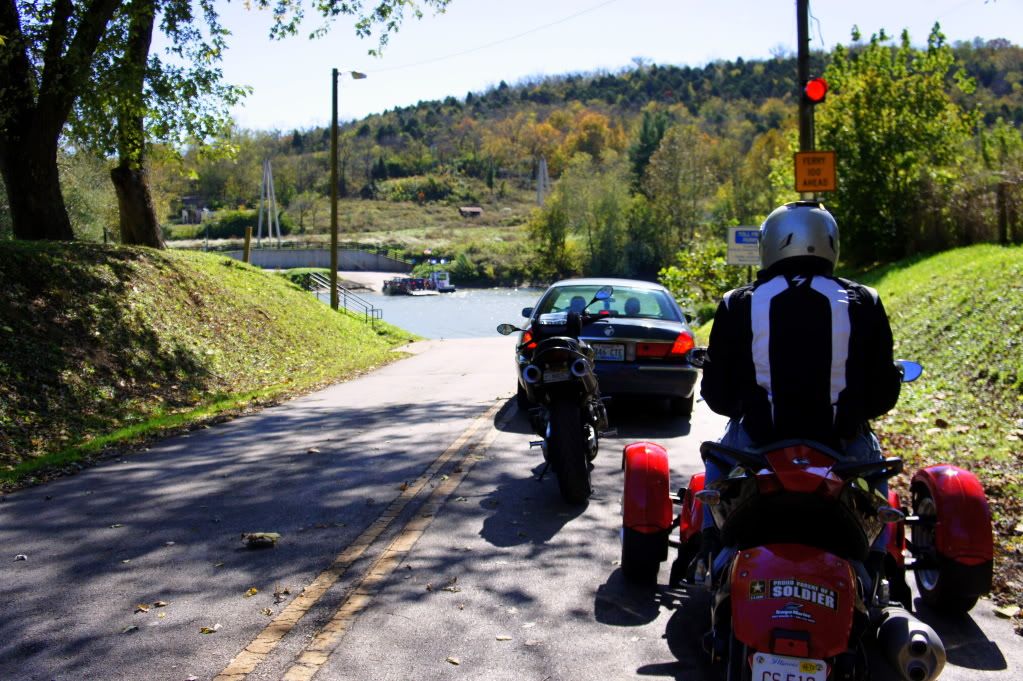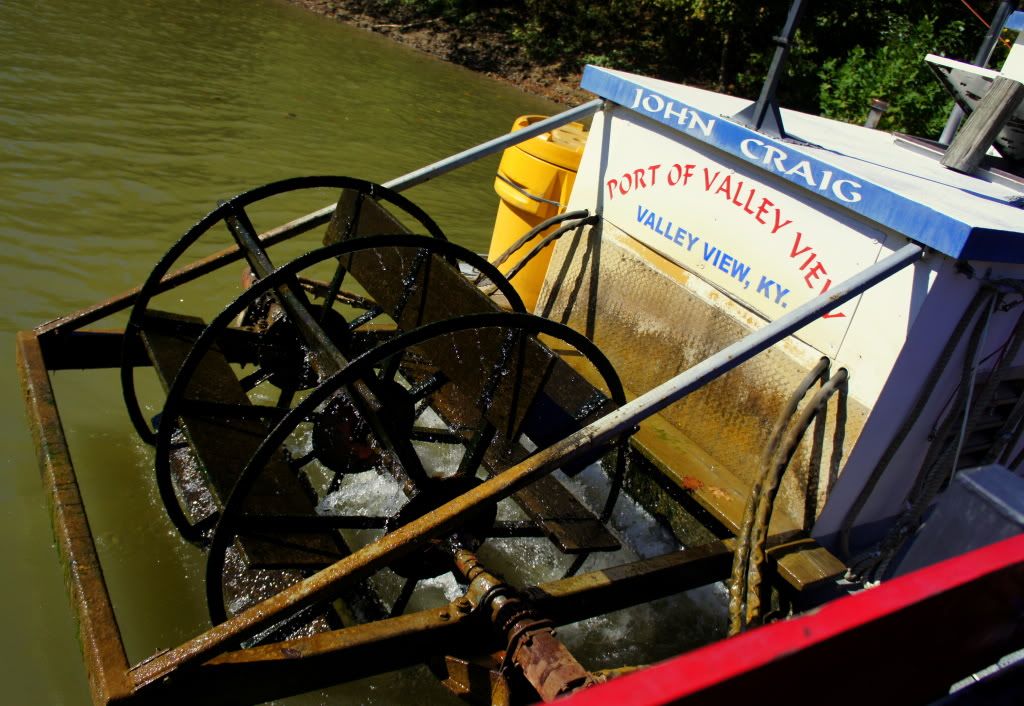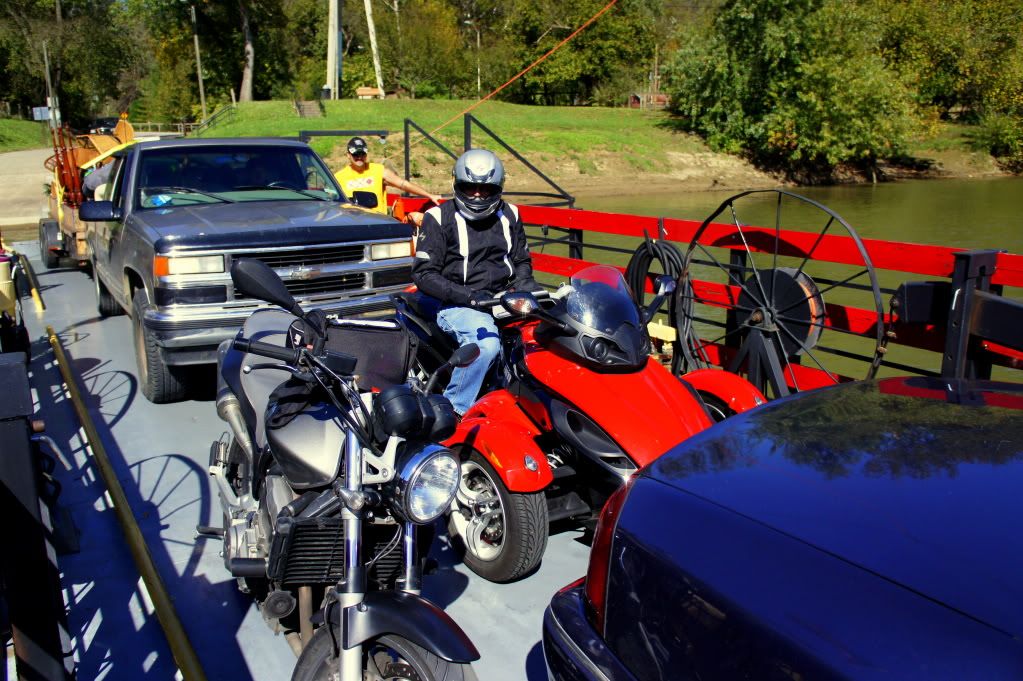 Kentucky back country roads.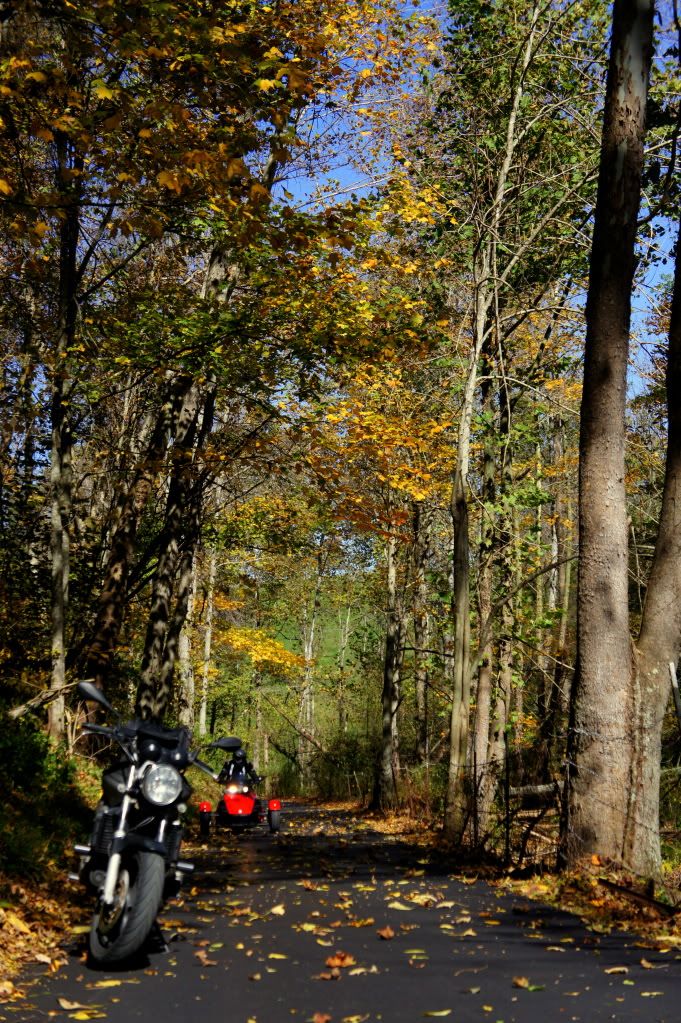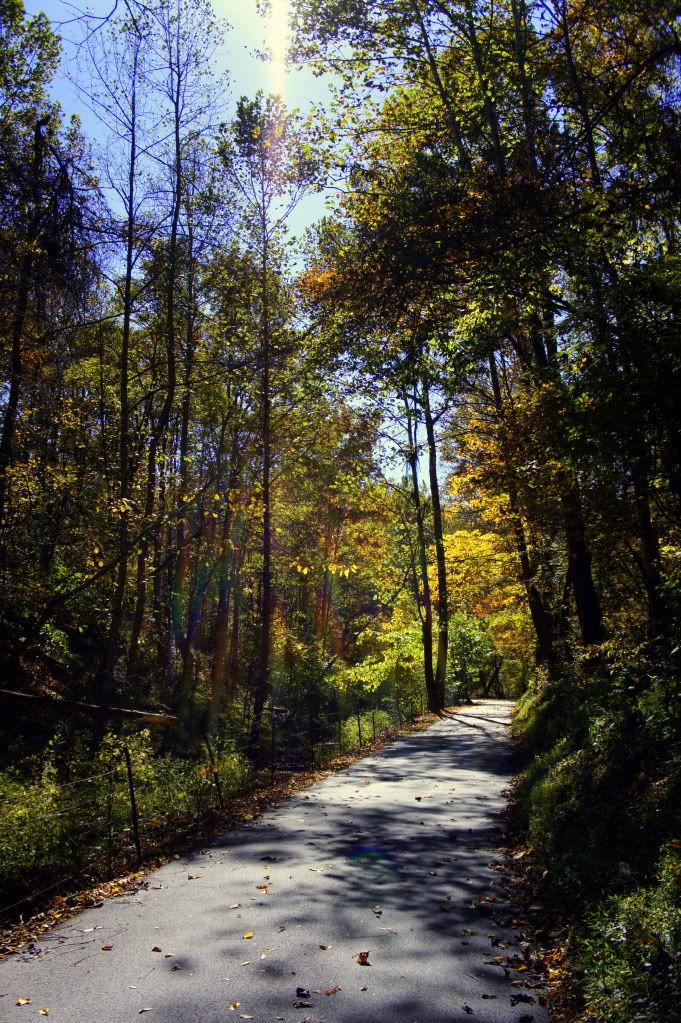 We made a stop in Berea, KY a small artist community with a historic liberal arts college. Near downtown is the historic Boone Tavern, named for being on the original Boone Trail paved by Daniel Boone in helping early settlers traverse the Appalachians further west.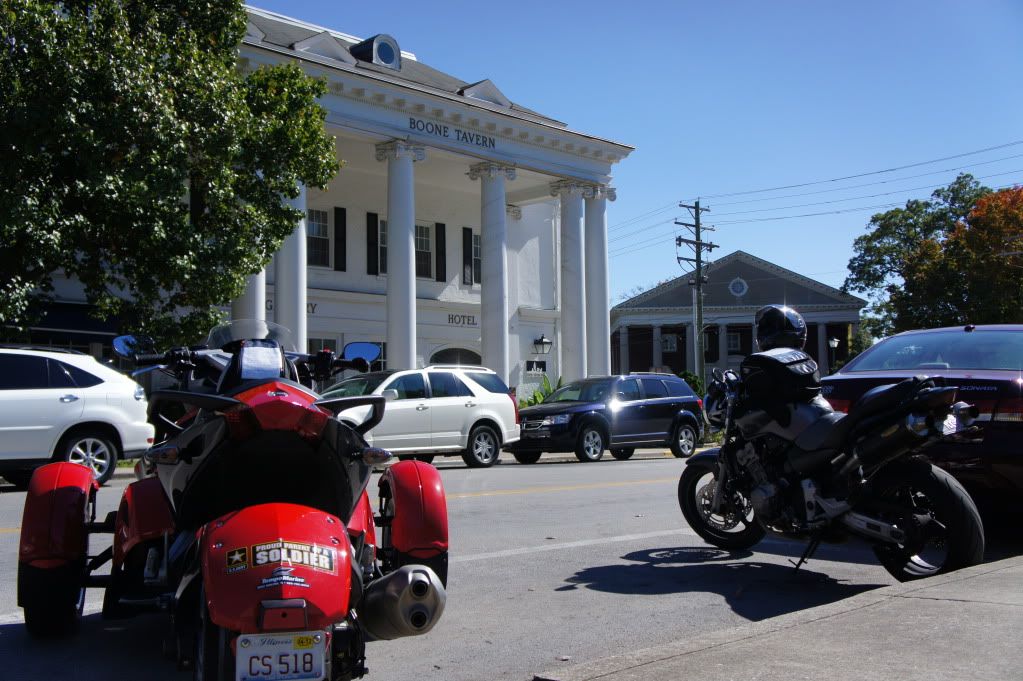 Inside Boone Tavern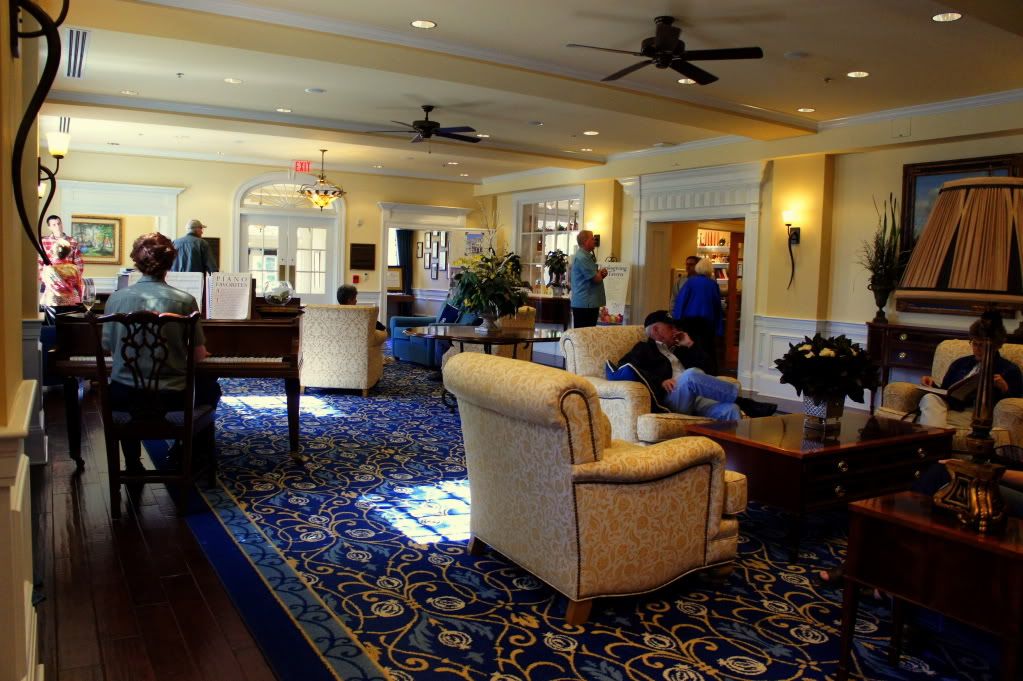 'Spoon Bread' basically a very dense type of pound-cake/bread. Mostly consisting of lots of eggs and a cornmeal/flour mixture. It was simplistically delicious.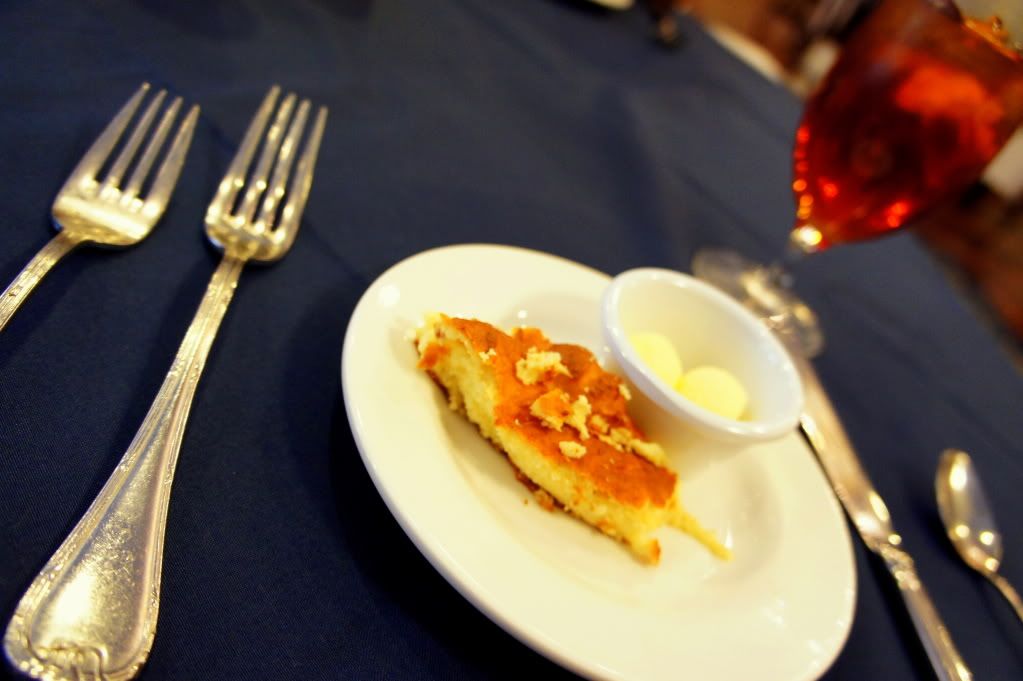 More shots of Boone Tavern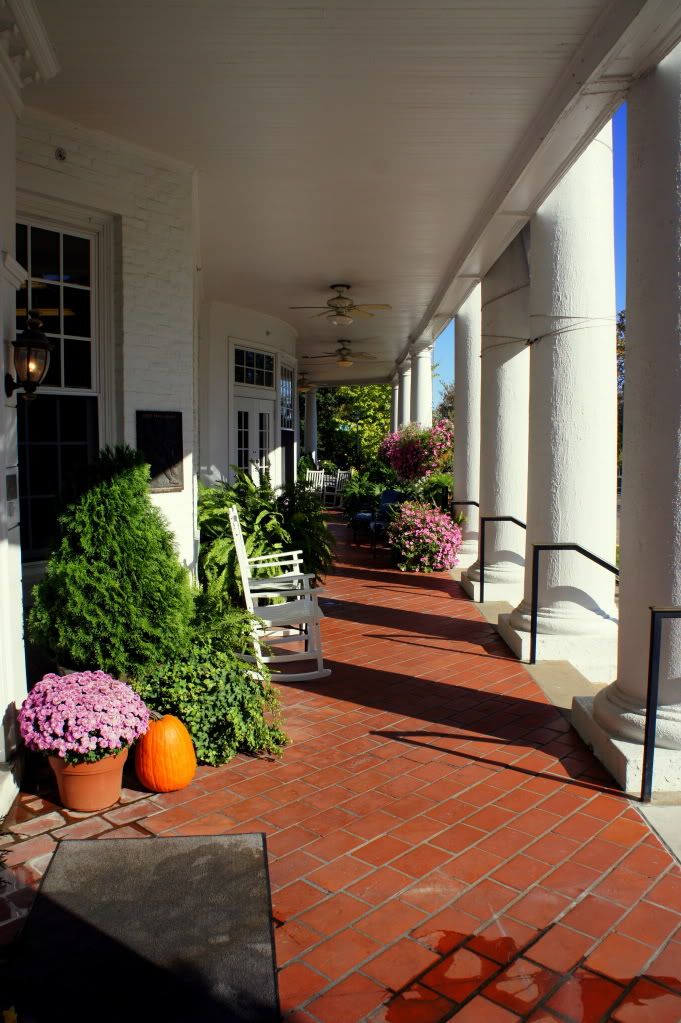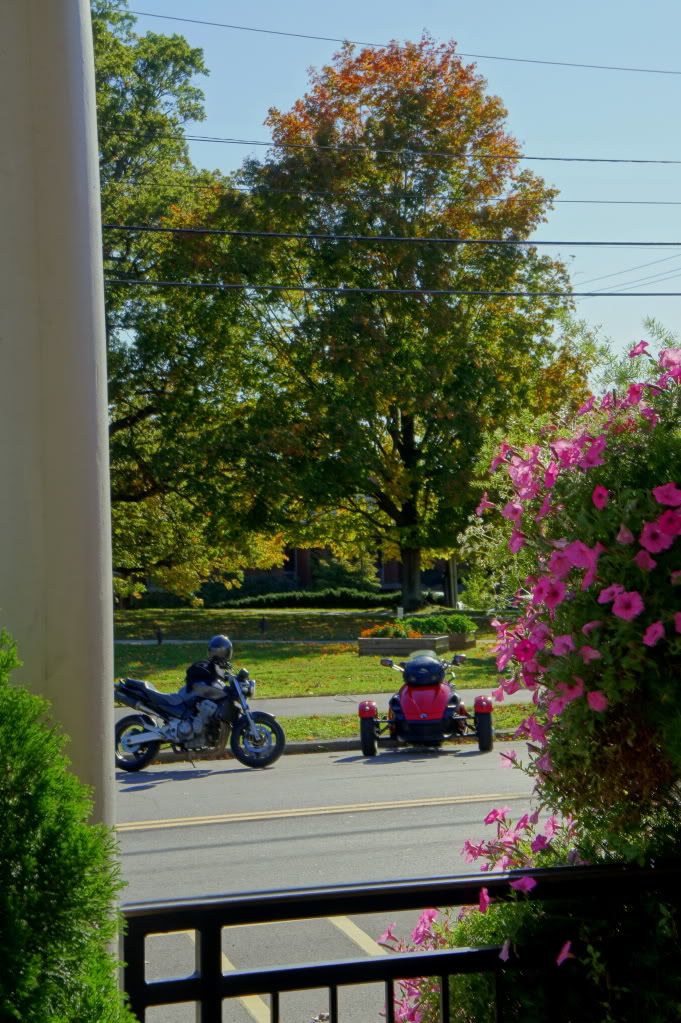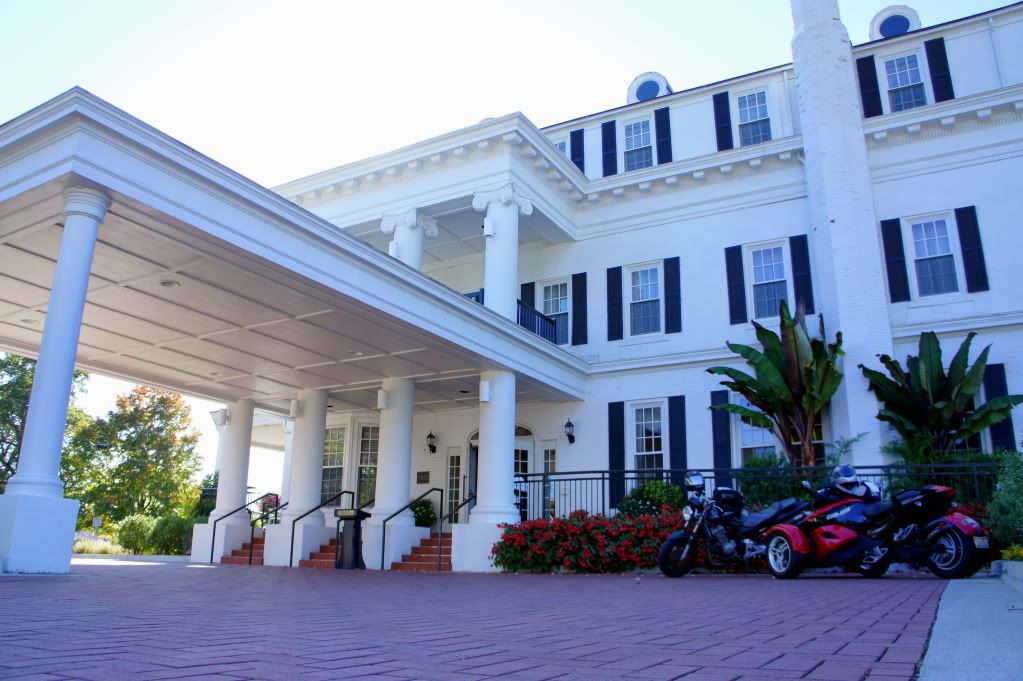 ---
Slow is smooth, smooth is fast.
Great pics! Thanks for sharing.
---
Tesserarius
Join Date: Jul 2010
Location: Virginia, USA
Posts: 695
Rep Power:
1
Looks like a good time.
---
Southern Elegance you got to love it. Great Pictures. Glad you guys had a great ride
---
Never Trade the Thrills of Living for the Security of Existence.
Posting Rules

You may post new threads

You may post replies

You may not post attachments

You may not edit your posts

---

HTML code is Off

---