Art of the Solo Trip
---
Don't think I ever posted this article on here, so here it is...enjoy.
Part 1:
This is a long post. This is an experiment. Most will be bored. Just preparing you.
It is no question to those who know me. I prefer to travel solo. Over January's Martin Luther King weekend, I took a spur of the moment trip to Louisville; booking a hotel downtown, glancing across some food and travel blogs for locations, and ended up having a great time. I hear and entertain the questions of 'why?' so often when telling people I travel solo, or enjoy discovering new places by myself. Yes, it would be fun to share them with a significant other but I have none. Yes, it would be great to have a guys' weekend in the city, but my closest friends live far away and are all married or in a serious relationship. Not to mention scheduling.
I digress, I go solo because for my sporadic and often up to the minute schedule, I can do what I want, when I want. To put it more bluntly, I travel solo because I am able to enjoy my own company. I think it's important for every man to be comfortable in his own skin, void of the need for constant attention by a multitude of people or the self-affirmation in being viewed as an 'interesting' person, rather actually being one. It's just my psychology and probably why I enjoy the close friendship of only a handful. Those good friendships I have with people from all walks of life; I wouldn't want them replaced or traded for anything in the world. But sometimes, I simply enjoy time spent with myself so much more.
Anyway, here's the article.
"Would you like to sit at the bar?" Usually those first words I hear from a hostess, are followed with a slight look of wonder and quick glimmer of an eye's remorse in not wanting to offend my dining solo tonight. There is no bother to myself as I find the differing looks and slight twinges of embarrassment somewhat amusing. I am sure that in secret, they also do so in my preference of discovering new places on my own. No matter, it suits my personality better. I can be who I want to be; anonymous. I am able to free my mind in thought and contemplation toward the ambiance, food, and experience as much as the barkeep can ponder on what my story must be. I mean honestly; what reason would a twenty-something, educated, successful, and if I may, moderately handsome young man be doing out by himself and not in the company of other young raucous hipsters or professionals? Is this the beginning to his end? Maybe. Or possibly an end with plenty of new beginnings?
(Frozen cliffs along the interstate)
Taking advantage of the longer holiday weekend I booked a hotel in downtown Louisville, KY for a night. Why Louisville? I dunno. It's a little-big city just over an hour away and after having passed through multiple times on my way to Indianapolis, I've never really given the skyline more than a glance quickly followed by a few curses to the roads. Mostly, I want to get away and experience something new; wander some new street, be anonymous, and perhaps have a different story for each inquiring face. Whatever my reason I'm sure you may wonder, I head out for the road, beginning the much questioned solo adventure.
(This piece was $6,000)
My first stop is a visit to Louisville Glassworks where I spend a good amount of time in awe of the intricate and sublimely gorgeous works made by local artists. I had never witnessed such careful and meticulous work crafted by the gentlest of hands. Seeing glass blown into vases or larger vessel works, is something slightly known to me but not on this level of intricate detail. Truly, it is one of those experiences opening your eyes for the first time to a completely different world, reaching deep into your creative soul, and grasping harshly on strands of intrigue and enlightenment. Each nuance, each strand or spire of the molten material strung by hand, stretched, twisted, and spotted. Glass spun at will into a defining shape, sliced effortlessly, heated again and then reformed. The morph and reveal is breathtaking. From a piece seemingly endless in definition, to having the outline and shape emerge in final revelation as quick as the stroke and cut of tools can define their predominant features, is incredibly subtle. Truly this is an art to be appreciated in person.
Leaving the Glassworks I was fully excited about the rest of my trip and what was to come. Walking the streets as an outsider, having nothing more planned other than a few locations that caught my interests, I was at peace. The cold January wind sweeping away most people, save the weary homeless from the streets, gave me the desired solitude. Buildings, those trees of rising stone, echo the harsh winter grasp with their unsaturated colors bearing foreground to a cloud ridden sky not yet willing to relinquish their hold on the sun. One or two flakes fell while I turned the corner to walk down Main Street. The chill is starting to seep through my jacket and scarf. I need sustenance and my first food stop of the trip is just another block or two down.
Less than a block away, I see the tell-tale chalkboard marquee of a café through a slightly rusted wrought iron fence. Mirrored by a few tables void of chairs on the sidewalk, the doors to Mrs. Potter's Coffee look warm and inviting. A younger girl, the first person I had seen since walking the streets, is outside taking a break with her cigarette. Our eyes meet briefly and she, with considerable foresight due to the distance I have to walk, puts out her cigarette early and hurries back inside.
Following shortly after I enter. Her eagerness ends up being in my approach and upon opening the doors I am greeted by a small café full of one couple casually sipping coffee and reading the Saturday newspaper. I take off my jacket, sit down and have large store-front picture windows returning my view of empty tables and streets patiently waiting for the spring sun, and echoes of more company. The same girl from outside approaches briskly, I believe her name was Lauren, and my former partaking self welcomes the scent of freshly smoked tobacco emanating from her dark amber hair and plaid shirt, unbuttoned perhaps one too many times than her father might approve of. It is a strangely comforting scent for one reason or another, not usually one associated with food, but somehow welcoming. I order a double shot Americano to accompany the prosciutto with fig sand-which and begin to feel warm again, taking in the welcoming aromas of freshly ground coffee beans.
(Prosciutto and Fig sand-which with the ever present coffee shop kettle chips)
Sadly, it's quite hard for me to find good coffee anymore. I am either far too particular with my tastes, or brew mine more strongly than any café would be willing, strictly on economic reasons I'm sure, to make theirs. Despite the weak Americano, the sand-which's mildly sweet fig jelly, paired with salty prosciutto and earthy white onions, is wonderful and gives me the warmth of a full belly I desire before heading out into the cold streets again. Granting a quick thank you and charmed smile, I wrap up my notes and bundle up once again.
Shortly after stepping outside and putting leather to pavement, my eyes catch a peculiar looking sight up ahead. Such a mix of varying colors, architecture, and what seems to be abandonment amidst a block full of quaint museums and artist shops. The variance of a vibrant green tapestry between stanchions of beige, topped with faded red brick, gives quite a contrast to the buildings lucky enough, or perhaps loathing their position next to such a derelict structure. I stop for a moment and wonder what its story is. What brought on the current wretched state it has found itself in? An eyesore for many I'm sure, yet somehow appealing to my discerning eyes, always looking for something unique. I snap some pictures while a few people pass me by, most likely wondering why I would waste my time on such a thing. I suppose those of us claimed by the imaginative minority, see things through a different filter.
(Shroomin downtown)
Continuing down Main Street, I begin to see more and more people up ahead, they seem to be swarming out of the woodwork, all dressed in red and white. I quickly realize upon the gross structure coming into view that I have found myself at the ridiculously named KFC Yum! Center moments before a University of Louisville basketball game. The Yum! Center, I'm sorry but I still have trouble taking that name seriously, is coincidentally apropos in size and obnoxiousness, most certainly mimicking die-hard patrons of a KFC. Remembering that decrepit building's character from earlier; with its many colors and styles, I shake my head at the repulsiveness of the mammoth eyesore in front of me. I'd much rather turn around and head back there but I see an outlet away from the faint, yet growing smells of greasy chicken and obesity that my mind may or may not be replicating.
(Bluegrass Brewing Company downtown location)
The Bluegrass Brewing Company gives me a moments respite from the crowds and upon entering, the customary word's 'would you like to sit at the bar?' make me feel back at home. I sit and small talk with the bartender, Saran, and another chalkboard; this time overhead, greets me with the weekly brews on hand. A coffee stout is passed my way and we talk more. She, an architecture student, recently engaged, and passionate about two important things; life and beer, tells me a bit about the building and shows me again why I love establishments like these. People quick and friendly to talk with strangers, sharing the passion and knowledge for the product they offer, and always sincere. I have never been here before but moments into our conversation, jokes are exchanged, she takes time away from the basketball fans to stop and talk to me, and even offers the bar as a possible platform if need be for getting the best picture. It's a simple, yet too often forgotten thought; she wants me to feel welcome, and I do. The evening is fairly still young, and I already have a notion that I will be coming back here.
(I just take pictures)
After a single beer, but a multitude of conversation, it's time for me to check in at my hotel. I've made my first venture on a whim with Hotwire.com and decided upon a 4-star hotel downtown. Hotwire works in the simple fashion that when initially searching for a room in your chosen city, the website does not reveal the exact location or name of the hotel for your stay, but rather gives you a certain area, hotel star rating, and price. It is a slight gamble to know exactly where you will be staying; however the process has the makings to feed that random, free-wheeling spirit that last minute travelers live by. However, if you are slightly more conservative in your approach; with novice investigative skills and deliberate searching, it's fairly easy to narrow the field and pinpoint the few hotels, depending on the host cities' amenities, where you might be staying. After purchasing my room, the hotel was revealed and I was pleased to find it was one of the three I had pinpointed with just a few minutes of research. The Hyatt Regency downtown is a newly renovated and somewhat upscale venue. With easy accommodation to downtown sights and sounds, it regularly brings in $150/night for the room I occupied. My price, purchased just 4 days before the trip? $65. A few more bucks for parking and the total cost of my stay was $80.
Upon checking in and charmingly putting a stop to being called 'Mr. Straub' while flirting with the offending hostess Mallory; I unpack, change, and am ready for my evening. The room is fairly nice with navy blue and gold linens reflecting in a soft glow off of a rich cherry headboard. I leave the solid wood desk, marble sink countertop, and light cologne aroma behind while thinking about what to fill my belly with. Moments later, I am entertaining Mallory's growing smile upon watching me exit and approach from the lobby elevator. Her smile fails to be professionally subdued, while the glimmer of a uniquely designed gold necklace enhances her neckline, mimicked only by the light in her eyes. I should ask, but I don't. I suppose she's not the only one failing in the moment this evening. We talk and I take her up on the suggestion of visiting Bistro 301 for dinner and head back out into the growing cold evening.
(Would you like to sit at the bar?)
A few short blocks under the quickly fading sun and falling snow, I open the door to Bistro 301 on W. Market Street and instantly want to thank Mallory for the suggestion. A cozy, semi-upscale restaurant/bar, rich in colors of burgundy and dark stained wood that play nicely off of the prominent bare red brick wall covered in white handwriting. Photographs, mostly of friends and regulars, hang symmetrically and well placed among the wood trim while strung lighting grants just enough focused light on each of them. The setting, music, and lighting is perfect. And with the bar being nearly empty, I sit down and begin the experience.
---
Slow is smooth, smooth is fast.
Part 2:
Bistro 301, opened by a former University of Louisville basketball player, is eclectically quaint in a nice downtown location within walking distance to many of the cities main attractions. Upon requesting a local brew, Jeff the barkeep, pours a crisp amber beer for me and I am introduced to Falls City beer. Opened to Louisville shortly after the turn of the 20th century, Falls City Brewery served the community with fine beers until the late 70s when it was shut down. The namesake coming from the Ohio River Falls near Louisville, Falls City Beer has made a recent resurgence after being purchase, reopened in 2010, and introduced into the local market with an offering of a refreshing English Style Ale.
(Enjoying my first Falls City after bellying up)
I quickly work through my second beer while taking advantage of the unique lighting and snapping some pictures. Once satisfied, I briefly scan the menu and instantly the fresh local mussels in a blue-cheese reduction sauce topped with bacon and homemade frites catches my eye. Through more pictures and talking with the staff, busy preparing for the incoming evening weekend crowd, I order the mussels. Jeff the barkeep provides insight to the bricks laced with names in white, once privy only to former teammates and coaches of the owner but quickly spreading to local regulars and other U of L basketball players leaving their namesake upon the open brick. The concept was nothing unheard of before, but unique at the time and very fitting to the comfortably sincere feel of the establishment.
Dinner comes and it is delicious. The mussels are steamed to the perfect tenderness and though the frites are a bit salty, another Falls City beer washes them down quite nicely. Bistro 301 proves itself to be the type of place I love with the style of people I enjoy most; original, passionate, and always with a smile and friendly story to tell. These places are not hard to find, if you're only willing to get out and look for something different.
(Dinner at Bistro 301)
Leaving Bistro 301, I head back into the virgin night towards my hotel on the corner of Jefferson and 4th St. I had promised my father earlier, a die hard Denver Broncos fan, that I would catch the playoff game. With the nearby 4th Street Live being the closest place to find a Sports Bar, I make my way. My hotel is situated immediately on the busy block or so of 4th Street Live and though that that may be a draw for some, I find it less than ideal.
If Bistro 301 is everything I love, the area known as 4th Street Live in downtown Louisville is everything I despise about the American mass dining and bar scene. Roughly a two block section of downtown, filled with neon signs and flashing lights showcasing cookie cutter, trendy, and 'authentically any-town USA' restaurants. God save me. An overhanging canopy, glowing softly red in cheap resonance to the ridiculously tacky neon signs, shields the falling snow while people gather around propane heat lamps in the street; smoking, drinking, and thoroughly enforcing my distaste for the majority of society. I head inside the Sports & Social Club, a mega sports bar with what has to be undergoing a current attempt at breaking the Guinness world record for the most big screen TV coverage in a single business. I am lucky or perhaps not so lucky, to find myself a seat at the bar amidst the stereotypically rude and obnoxious Hollister faithful ordering drinks, while their Abercrombie girlfriends in the background feign to be less shallow than what multiple layers of plastered on makeup can hide.
(I deleted all but one picture of 4th Street Suck!)
I always ask what's on draught. It's my preference for drinking a beer and it quickly allows me to sum up a place and a bit of what's to come in the barkeep's service. I'm not going to waste much more of your time in describing this childishly tacky, obnoxiously loud, and generally cheap plastic feel of this place. But the following conversation is my reason for putting my jacket back on and leaving before I even allow my butt to make the sticky vinyl bar-seat warm.
"What's on draught!?" I yell to the bartender 3 feet away, already I hate this.
She replies with an acute smugness; "Bud, Bud Light, Bud Select, Bud Lime."
"Anything else or something local?" Though, I unfortunately already know the answer.
"No, we have a contract with Budweiser to only sell their products. What'll it be?"
"Nothing, thanks." I get up and leave.
Telling me that the only beers you are authorized to sell are Budweiser products, is the equivalent of me sitting down at a nice restaurant, opening the menu, and only being able to choose from a few different variations of a McDonald's happy meal. Wait a moment; I must apologize as I might have insinuated in that previous sentence that the Sports & Social Club was a 'nice' place. It is not. Likewise, I am well aware that there are plenty of people out there that for some reason or other, only drink Budweiser products, and that's fine. For me I do not, nor do I want to stay here any longer. Though I'm sure the many who only drink Bud products would absolutely love it here and therefore; I give it my highest recommendation for you. Then again, for you Bud drinkers, TGI Friday's probably came to mind when I mentioned dining at a nice restaurant. Hey, you're in luck there's one right next door!
Honestly, I've only myself to blame for this experience and I quickly leave while in the back of my mind, negatively thinking to myself 'what did I expect?' It's getting later and I'm wondering where to catch the rest of the game. The focus of my mind turns to a needing to leave the plastic Americana behind. My hands find their place back in coat pockets after throwing a grey scarf over my shoulder. I watch my breath wrap around my shoulders and dissipate quickly, mimicking the sights and sounds of 4th Street Live as I briskly walk away and back towards the Bluegrass Brewing Company.
Walking in the door, I am once again greeted by the long wooden bar top, chalk board, and hand-carved shotgun handles of the tap. Something else greets me as well; a flash of smile and a 'welcome back' from Saran as she watches me approach. Feeling instantly comfortable again, we talk as I describe to her my recent experience, the subsequent fall from mainstream's grace, and my return to the welcoming comfort of this place. She is happy and I am happy. I have a cup of the house chili to complete my warming and gladly pay an extra buck for a handcrafted beer, in a relaxing setting and served by someone who generally cares about my current state of contentment. And yes, I am very content here.
(BBC chalkboard)
The night is finished at the Bluegrass Brewing Company as the game quickly turns poor for my Dad and his Broncos. I make my way back to the hotel in the stillness of night and find myself once again, walking the streets solitarily. The buzz and warmth in my belly heightens my senses and I relax my walk from the more tensely, shrugged shoulders and brisk pace. After a short while, I unwrap my scarf and lift my head. Briefly looking up into a yellow street light as I make my way back, I allow the cold air to greet my face in quick aggression and penetrate down my neck. A deep, frozen breath awakens my senses. The late night air is purely crisp.
The following morning I check out of my hotel and contemplate on what to do next. I faintly remember some more suggestions while trying to rattle the mild hangover from its grip. My stomach is churning for a filling and my senses are deeply in need of some coffee. Following 3rd Street south and away from downtown, I quickly find myself on the campus of the University of Louisville. Searching for a unique late-breakfast hideout I drive around with no luck, continually becoming frustrated by each place being closed this Sunday morning. I hate the feeling of making a decision, only to be rejected by a closed sign upon pulling into the parking lot. Despite my failures, my mind recalls a Kentucky staple and its origins being nearby. Though one of my stops for the day will bring me back to the U of L campus, I am incredibly hungry from skipping breakfast and upon that sparked memory, make my way back to Louisville.
(The Brown Hotel)
On the corner of 3rd and Broadway in Louisville, stands The Brown Hotel. Erected shortly after the turn of the 20th century, it is home to the original Hot Brown sand-which. After moving to Kentucky a few years ago it was quickly introduced to my palate and consumed occasionally at restaurants throughout the commonwealth. All of the various attempts to emulate the original were good in their own right but until now, the dish has never been experienced fully. The Hot Brown is one of those meals that completely define the term 'comfort food.' The ingredients are familiar, preparation is simple, and flavors are down-home goodness.
(Inside the Brown)
The Brown has been serving the original recipe dating back to 1926, created by a chef desiring to replace the usual late night suppers of local drinkers with a hearty and filling meal. Two large slices of bread, topped with sliced roast turkey, ham, and tomatoes are covered in Mornay sauce, then baked or broiled until the sauce begins to brown. Two slices of bacon, a sprinkling of parmesan cheese, and parsley complete the garnish and create a colorful, mouthwatering, sex-appeal of a dish so enticingly comfortable while maintaining a slightly exotic feel. The taste is rich and full of comfortable goodness and just in itself would be worth the trip to Louisville.
(The Hot Brown going inside me)
A now full stomach soaks up any last remnants of alcohol and with an absolute feeling of promised return, I walk the shining streets back to my truck. The sun directs itself to my eyes off of my Tissot, prompting a quick check of the time and a reminder that my next venue opens in a few minutes. Leaving downtown Louisville, I head south again on 3rd Street back onto the university's campus, eventually pulling into the JB Speed Art Museum. To be honest, I drove around the block quite a few times fighting the urge to simply continue on home to Lexington. It's a feeling I sometimes get when treading new ground. For some reason set off by any resistance to a fluid plan, run over many times in my mind, but dashed upon arrival.
Overcoming the brief lapse, I walk into the JB Speed Art Museum, nod cordially to the receptionist and continue into the main foyer. Just inside and after waiting in the main room long enough to draw some sort of attention, I am approached by a little old lady announcing that I must be her 12 o'clock tour. Though I am not, I act quickly and play the part. Mary Ann takes me on a guided tour of the museum providing insight and answering questions to any and all of the pieces on display. She is a walking history book, able to bring up bits of knowledge instantly spurred on by my simple questions. Everything from meanings of why a piece is labeled accordingly, to input on specific styles and manufacturing methods used to accentuate an artist's interpretation are revealed by her expertise. Someone somewhere is wondering where their tour-guide is and missing all of this. I am mischievously more than pleased to have stolen her knowledge. After the tour, I thank Mary Ann for her input and head back through the museum, stopping at the pieces catching my eye earlier.
(
Nydia, the Blind Flower Girl of Pompeii
, Rogers. 1854)
I am not a connoisseur of art. I will not be able to tell you the difference between an impressionist and a surrealist; a Rembrandt or a Matisse; but I more than appreciate it. In the sense that I appreciate and respect the vision, dedication, and commitment to creating an idea inside ones own mind, then having the fortitude to produce it in physical form. The same way I travel, the same way I seek out the details of life passed over so frequently by many in such a hurry to chase after fleeting fulfillment. Whether in grand display or in the finest stroke of color, I look for passion in life and easily find it in art. It's hard not to.
(
Woman in the Studio
, Picasso. 1956)
Brush strokes in fury and chaos or in the uniformity of carefully thought out emphasis, bring my imagination to life. The creative soul, constant in yearning to break from the cages of tradition, releases its own imagination vaguely interpretive to anyone lacking the passion of creativity, but easily recognizable to others seeking the soul's expression. The artist sculpting and working their hands to form a physical masterpiece, one that was a mere thought or vision of the mind moments before. I would rather spend an entire day alone; wandering rooms challenging the imagination of my mind into contemplative thought and interpretation, then a single hour with a society perfectly content in the ability to view a Matisse from their iPhone. In a world of instant fleeting gratification, this is a perfect time to feel the cold, smooth texture of marble sculptures from ancient Greece, faintly hear echoes from a medieval monastery while viewing a Book of Hours, and faintly smell history upon drawing within breathes distance of a bronze statue.
(Books of Hours ~1450)
What I find to be most moving in traveling is the ability to stumble across enlightenment in the simplest moments. Those friendly faces quick to smile, admiration of a craft known but unseen just days before, and taking the time in allowing your mind to lose itself in quiet wandering through imagination. I often choose to walk alone, I see more of the world with less worries. I leave the art museum completely satisfied with the weekend's trip and my brief time in Louisville. Despite wanting to continue the experience, I make my way through the bleak winter countryside wrought with bare trees and a dusting of snow surrounding the unsaturated grey slab of interstate back to Lexington. Already I look forward to the next experience. Already my mind is turning. These moments experiencing new sights and sounds are what drive me. Though perhaps my feelings are mistakenly, yet subtly despondent; I long for the next moment to hear the words 'would you like to sit at the bar?'
You can view the full album here:
MLK - LKY 2012 pictures by avalancher34 - Photobucket
---
Slow is smooth, smooth is fast.
I would say that I wish I could have been there with ya but then you would have had to Change the title...
---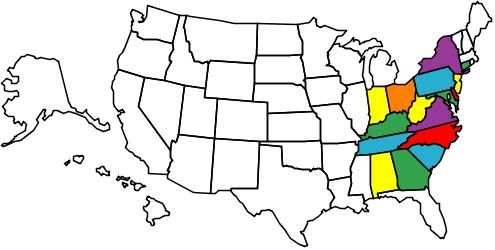 In 1915 T. Roosevelt said, in a speech to the KofC, "There is no room in this country for hyphenated Americanism. When I refer to hyphenated Americans, I do not refer to naturalized Americans. Some of the very best Americans I have ever known were naturalized Americans, Americans born abroad. But a hyphenated American is not an American at all. "
I'd never turn down someone that wants to ride with me, but I definitely enjoy tearing up back roads all by myself.
---
2007 Honda 919.
Used to be Red, now it's Green. Open for name suggestions.
Great pics RoboS! Thanks in advance >> after my post-work ride, I'm crackin a beer, making a sandwich, and enjoying your report.

As far as solo trips, gotta do it once in a while; good for the mind and soul. Even better when recharging one self as an introvert.
---
My classified(s):
Nothing at the moment
----------------
------------
---------
------
---
- '96 Race-retired GSXR 750 (Sold)
- '01 RC51 SP1 (Sold)
- '03 919
"
Security is mostly a superstition, it does not exist in nature: avoiding danger in the long run is no safer than outright being exposed. Life is either a daring adventure or nothing.
"-Helen Keller
no max no more
Join Date: Mar 2009
Location: boston
Posts: 1,656
Rep Power:
1
nice read thankyou
---
dont need a bike to ride the fast lane
Posting Rules

You may post new threads

You may post replies

You may not post attachments

You may not edit your posts

---

HTML code is Off

---