AB-BC-ID-WA-OR-CA-NV-UT-WY-MT
---
My buddy Bryden and I just got back from a great trip. We always talked about doing a big trip, and have been riding together since after high school. We left on May 26th and got back June 7th. By far the best time I have ever had on a bike.
Day 1: We started in Lethbridge, AB heading into the Rockies, BC, and towards the ID boarder in freezing cold 2°C hard rain. We tried to wait it out, and left late, but it was not letting up. It made us want to go to the Calgary airport and fly to Cuba for 2 weeks. We pushed through it and stopped at a gas station to warm up; my hands were blue and could barley bend them... so I bought a big pair of insulated work gloves and some hot packs. They were calling for snow in the mountains, but luckily it missed us. By the time we got past Cranbrook, BC at the ID boarder, it was starting to warm up and the rain had stopped. We had dinner in Sandpoint ID at a cool pub with hundreds, if not thousands of beer tap handles hanging from the ceiling. We made it to the outskirts of Spokane, WA at around 10pm.
Day 2: We headed down to OR, along the Columbia River, through Portland and into the Tillamook forest. It was getting late and we stopped at a restaurant/market on the side of the road to ask where the nearest campsite was. The place was in the middle of no where... and it smelled soooo good we had to stop for some cold beer and handmade pizza. The owner was a great guy, talked bikes with us and hooked us up with a camp site down the road that was completely empty, so we had the whole place to our selves. Not to mention it was the best pizza I ever had! It's called OutAzaBlue (
Out Aza Blue | Market & Cafe | Home
) and it is highly recommended.
Day 3: After we packed up it was off to the ocean. We hit the pacific and headed down the beautiful OR costal route. We hit up another great place to eat called the Pelican brew pub, amazing fish tacos and what a view! Right on the beach, full of amazing sites. (
Pelican Pub & Brewery - Oregon Coast » Pacific City, OR | Your Little Beach Town
). We ended up crashing at a hotel in Gold Beach, OR, $60/night, with 2 hot tubs down at the beach, much better than the tent. A few beers, clam chowder, a soak in the hot tub and then called it a night.
Day 4: More OR costal riding, cliffs, BIG red pines, twistys.... everything you need really. I can not really put it into words, but if you ever have the chance to do it on a motorcycle, bicycle, or car, don't even think about it, just go. We made it to Brookings, just North of Cali!
Day 5: California!!! The goal of the trip was to make it to California, and we did it before lunch. We met a guy from Maryland at the "welcome to Cali" sign who was on his bike for 3 months touring the USA all alone…. and we thought our trip was impressive! We headed down the #1 for some more amazing riding. We had a bite to eat in Eureka at the Lost Coast Brewery which is one of very few female owned microbreweries in the world..... Tasty beer (I had a pint of raspberry brown). Then it was back on the road for more of the best coastal riding I have ever had. We hit up a section of the "Avenue of Giants" which is very cool. And then.... WTF, when did we get off of the coastal hwy, why the hell are we still on the 101 (although even that hwy is twisty)? And did it just get really fucking hot or what? Well, time to get some gas, some more fish tacos, and figure out where we are. After reading a painted map on the side of an old building we figure out what happened. We need to hop on the #20 and we will reconnect with the #1. Somehow the #20 is even twister than the #1. So I guess it was a good mistake in a sense, but it was pitch black and there were deer everywhere. After some stressful, but fun riding on the #20, we got back to the cost in Fort Bragg, CA around 11pm and grabbed a travel lodge room.
Day 6: Back on the costal highway.... TWISTYS! I have done the Cabot Trail back home in NS, and that was amazing.... but these roads just go forever. Right when you think it's over, you hit another forest, or another amazing costal section. Again, if you get the chance to go, then don't think twice. We hit San Francisco and headed over the Golden Gate, very cool spot. We thought about looking around the city, but the traffic was absolutely nuts and it was extremely hot, especially with all the gear on. So we kept going to our #2 destination, Santa Cruz. We were on a 4 lane highway, and the traffic was at a dead stop. We were absolutely sweating! All of a sudden a bike zips by us, driving between the cars. Should we? My buddy asks... No better not. And then another bike zips by. Well when in Rome...... lane splitting time. I have never done it before, pretty sketchy, but I think I would have passed out from the heat if we stayed still. It lasted about 20mins and then the traffic started to move again (there was an accident; a Tundra was totalled on the back of a tow truck). We made it to Santa Cruz at a decent hour, and booked a room for 2 nights, so we could take a day off riding and relax on the beach. We went looking for some night life, but not much happening on a Thursday. I had a pretty good dark Mexican beer at a Spanish pub. We were the only 2 white guys there, which was kind of funny. The night was a bust, so we grabbed some Coors (FYI to all the Americans – Coors light is in Canada but not Coors) and headed back to the room. How crazy cheap is beer down there!
Day 7: The only day off the bikes. The plan was take it easy, swim, get a good sleep and have a head start on the day tomorrow. We went for a walk around Santa Cruz, and it's a great little spot. Lots of restaurants, shops etc. Picked up a few souvenirs and then had beer and pizza outside on a patio downtown. Then we saw a sign – "Happy hour – pitchers of margaritas", hey were on vacation, why not. Then off to grab another box of Coors to have a few beers and relax. We ended up getting separated for a while, and I ended up in a pretty sketchy area of town, walking around with a few beers and half a pitcher of some very strong Margaritas in me. I finally found my way back to the hotel and saw note that said "Ben, went down to the bar on the beach. Come down when you read this". After some more liquid courage, and the locals telling us how cold the water was, it was down to the beach and head first in the ocean..... and from what I remember it was dam cold. After lying on the beach for awhile in a semi alcohol, semi fatigue-from-riding induced coma, we woke up to the tide coming in against our legs. It got a little foggy from that point on, but we ended up back at the bar until it closed, chatting with a good guy that grew up there and managed a restaurant out on the wharf. So the night that was supposed to be low key, ended up getting a little or maybe a lot out of hand.
Day 8: Woke up with a pounding headache and turning stomach, it was agony... self induced of course. After packing the bikes, sweating my ass of, and puking twice, we checked out of the hotel over 1.5 hour late and hit the road. I have never, and hopefully will never ride a bike in that hot of weather, that hung over, ever again. After about 5 pm, I started feeling better and enjoyed the ride the best I could. We got to NV, and stopped in at a KOA. It turns out that tent camping is illegal in the city limits of Reno, so it was either back track 15mi or head into the city. We wanted to keep heading north, so we went into Reno and stayed at Circus Circus, which is a big Casino/hotel. Reno is a pretty cool spot, like a mini Vegas. There was a big bike rally near by so there were bikes everywhere. We planned out the route down to Santa Cruz, but the trip back was completely up in the air. The guy we met at the California boarder highly recommended Yellowstone National park, so that's what we decided to do. After dinner, and losing some money at the casino, we it the hay.
Day 9: Not a whole lot to talk about for this day, we drove across NV. It was boiling hot, flat, straight, and did I mention boiling hot? It did get interesting near the end, towards the UT boarder. There was some pretty mean looking clouds, and all of a sudden, the wind started swirling in small circles… I thought holy crap, is a tornado starting to form? There was a big one, in the middle of the road on the other side of the divided highway, which forced an 18 wheeler to pull over and wait it out. I geared down and pinned it, trying to get the hell out of there asap. There was dirt and branches flying everywhere. Thankfully we got out of it and managed to stay on 2 wheels. We pulled into a KOA right on the NV/UT boarder and set up camp.
Day 10: Did not get much sleep at all. It was like a sauna in the tent. I don't know how people live there; there is no break from the heat at all. It was a struggle for us Canadians for sure. After a $2.99 breakfast at a casino, which was worth every penny, but not a cent more, we hit the road. In about 20mins we turned off the highway and went to the Bonneville salt flats to break some land speed records. After getting our bikes full of salt we kept heading north towards Salt Lake City. It was probably the hottest day of the trip, unfortunately I had no where to put my jacket, so had to suffer. After some lunch in Salt Lake, and a car wash to get the salt off the bikes we headed back into ID. The weather instantly changed when we got to the mountains and was much more comfortable. We got to a small tourist town out side Jackson, WY and got a cabin for the night. Everything was closed by the time we were settled in so we whipped out the MSR cooker and made some canned spaghetti for supper.
Day 11: We headed into Jackson Hole, which was a very scenic and busy spot, full of tourists and reminded me of my Banff trip last winter. We enjoyed a nice ride and headed into Yellowstone. The park was phenomenal. Hot springs, bubbling sulphur ponds, water falls, and 2000 lbs Buffalo walking across the road. It added so much to the trip, especially because it wasn't planned at all. The day was winding down and we started to ask around for a place to stay. It turned out the whole park was booked solid. There were some tent sites, but we were told not to camp as there was a hail/snow storm on its way. Holy crap…… We booked it out of the park, heading west, into a town called West Yellowstone, MT. Most places were booked for the night, but we managed to get a room. The lady at the desk warned us that it was "pretty basic", nevertheless we needed a place. It was a dump, but clean and no bed bugs.
Day 12: We woke up to a very sad site…. SNOW. Pretty depressing, but started to gear up to go. 2 days ago it was 96°F, and now it is fucking snowing. There were 2 guys from BC in the room next to us, and they had some very cool Motto Guzzi bikes, and have been on the road for a few weeks, bombing around the back roads of UT. The ride back into the park was pretty bad, so we decided just to head towards home and not go see the Old Faithful which was in the opposite direction. We got to the junction to head either North (home) or South (Old Faithful), and it dawned on us that we may never get to come back here again….. can't let a little snow get in the way, so we headed south. We got to the geyser, and it took about 30min for it to go off, during that time the snow stopped. It was a pretty cool site and there were hundreds of people there watching. The sun peaked through the clouds, and it was back on the road. We got to see the majority of the park, about ¾ plus of it. Then it was off to MT, heading North. We made it to a small town called White Sulphur Springs.
Day 13: Pretty uneventful day. We drove through the Louis & Clarke National Forest, Great Falls, and headed up the #15 to the Alberta Boarder. One thing for sure, the people drive a lot faster in the states than in Canada. The Highway speed limit is 75mph (120km) on many of the major roads. However it seemed like the flow of traffic was 80-85mph, and we did about 140kmh for much of the desert and MT, which resulted in a pretty ugly flat spot on my rear tire. You would get a pretty hefty fine for that kind of speed up here. 110kmh is max in Canada, and 90kmh on the hwy where I live right now. We made it back to Lethbridge in one piece that evening. It was one day earlier than planned, as we had planned on staying an extra day in Santa Cruz, but once we got there, we were inching to get back on the bikes and see more of the amazing country.
What a trip! Approx 6500km. 2 bad things happened though: 1 – OR and CA roads completely spoiled us. It's like snowboarding in the Rockies for the first time, now nothing will ever compare. The twistys and scenery on the 101 and #1 are unreal. 2 – I caught "the bug", and all I can think about is, when I will get another chance to do a trip like that. Man, work really seems to get in the way of life…….
Sounds like it was a great trip, thanks for sharing!
---
Wow that's quite an amazing trip you had, Thanks!
---
Erik
2005 Honda 919
I've got a lot of places to see!
(on the bike) :-)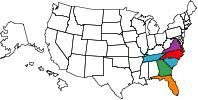 Work does get in the way doesn't it?

Thanks for sharing.
---
I LOVE Tig Bitties!
Posting Rules

You may post new threads

You may post replies

You may not post attachments

You may not edit your posts

---

HTML code is Off

---