2013 Memorial Day 1000!
---
The 2013 Memorial Day 1000: 1000+ miles of motorcycling over a holiday weekend all throughout some of Kentucky's best countryside!
I had the great opportunity to head off on the road with my father on another motorcycle trip this past Memorial Day. Amidst house shopping, long workdays, and logistics planning as the best man in my brother's upcoming wedding in Dallas; I was able to sneak in a 4 day motorcycle trip with my Dad and take advantage of some time with him.
Ready to head out.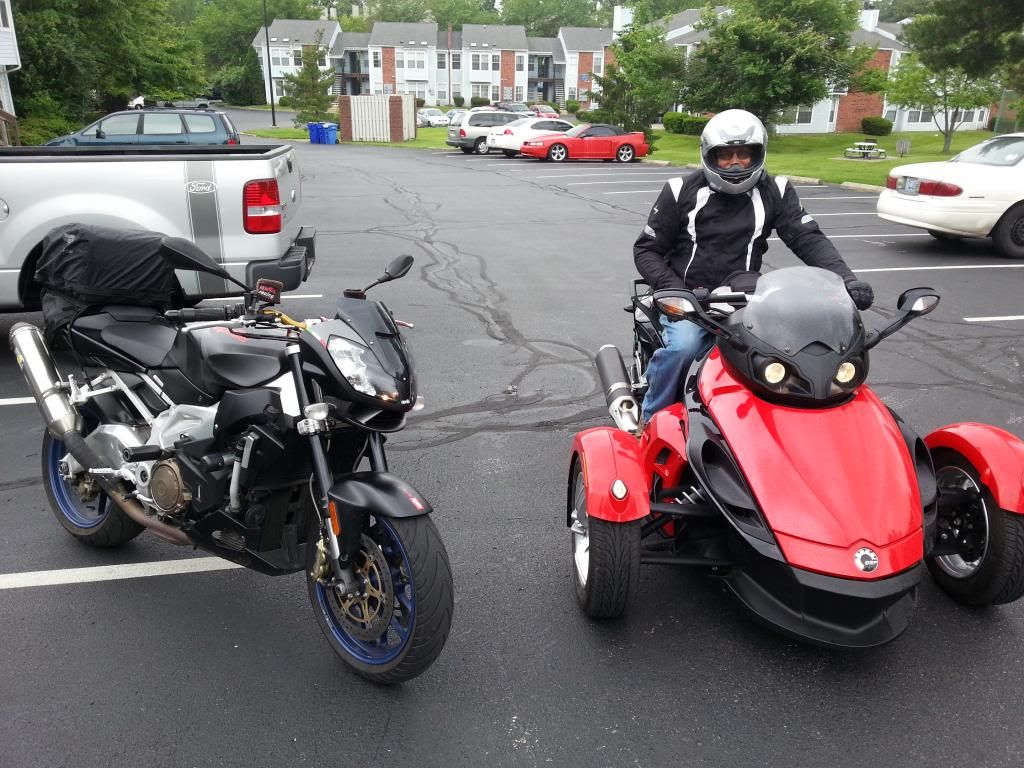 Unlike our trip 2 years ago to the Tail of the Dragon, this adventure consisted of multiple day-trips to great locations speckling the Kentucky countryside and one overnight trip. I am fortunate enough to live in a location geographically close to many attractions; whether city or landscape and we absolutely took advantage of what this commonwealth has to offer. Many of the locations we visited are within a couple hours of Lexington via interstate or parkway but we all know the straightest route is never the most fun. Despite concentrating on traversing nothing but back-roads, holler trails, and horse farm lanes, we were able to make some very nice, though full, daytrips out of them all.
Outside Mammoth Caves National Park.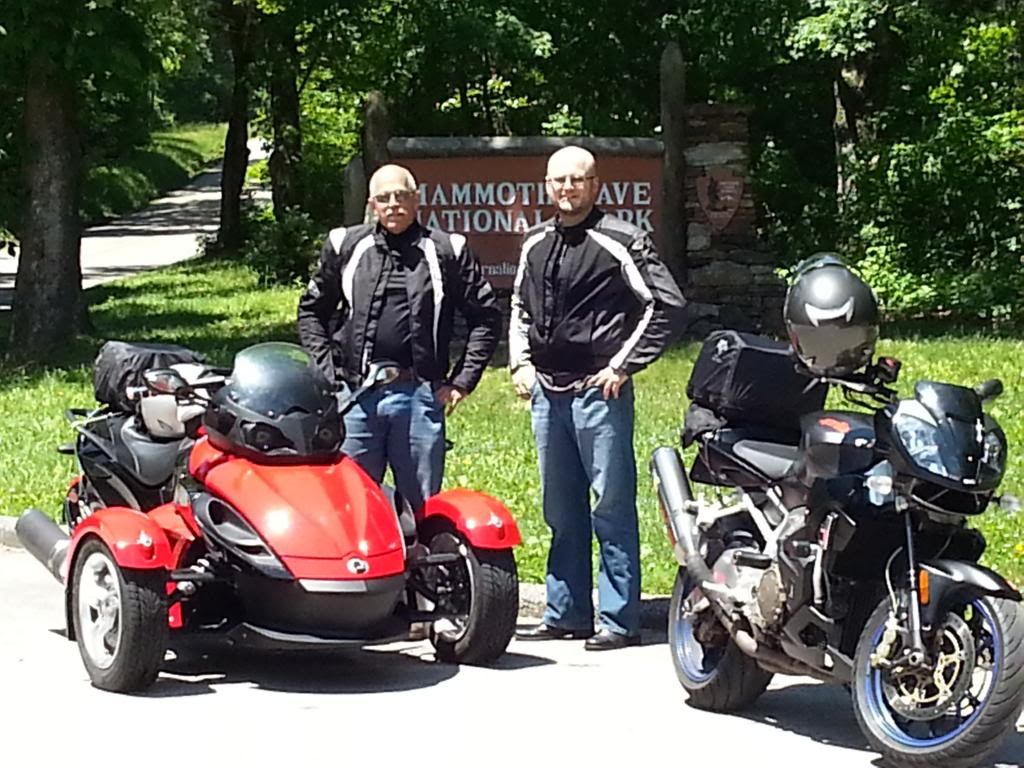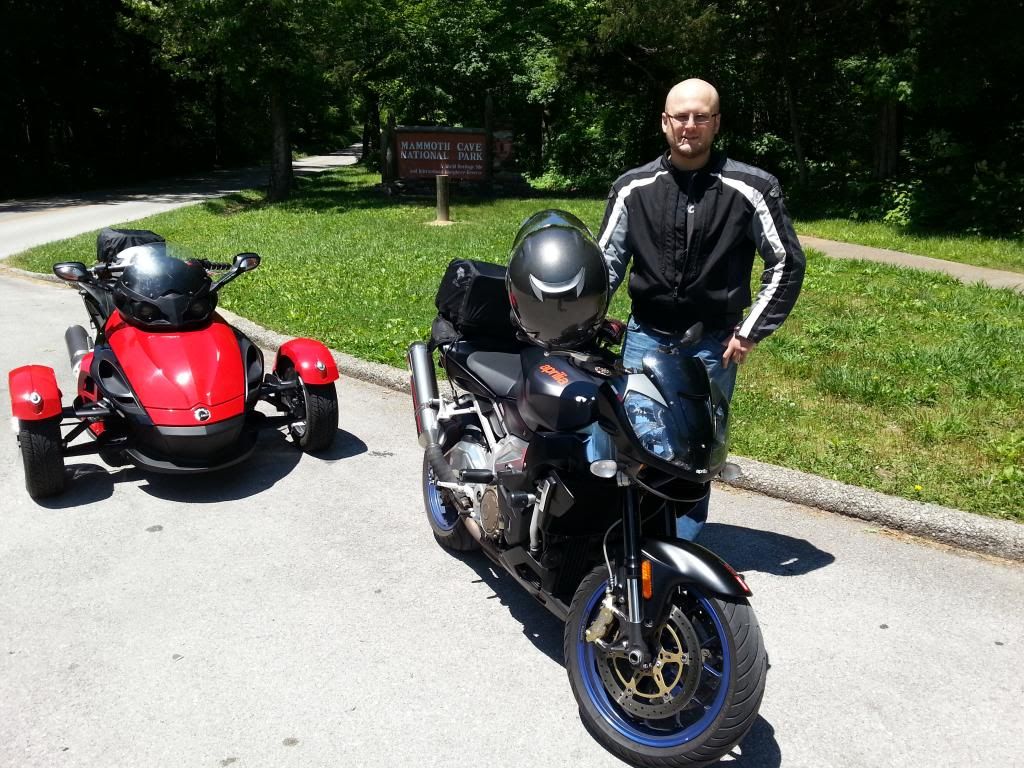 My father arrived in Lex Tues of last week and after some more house viewing with my Realtor, we were both eager to head out and hit the road Thurs after I got of work. Our first destination was Mammoth Caves National Park in semi South-West/Central Kentucky; home to the worlds largest and longest cave system, of over 400 continuous and connected miles, with more and more connections and branches being discovered at present.
El Granda mexican the night before our Mammoth Cave Tour.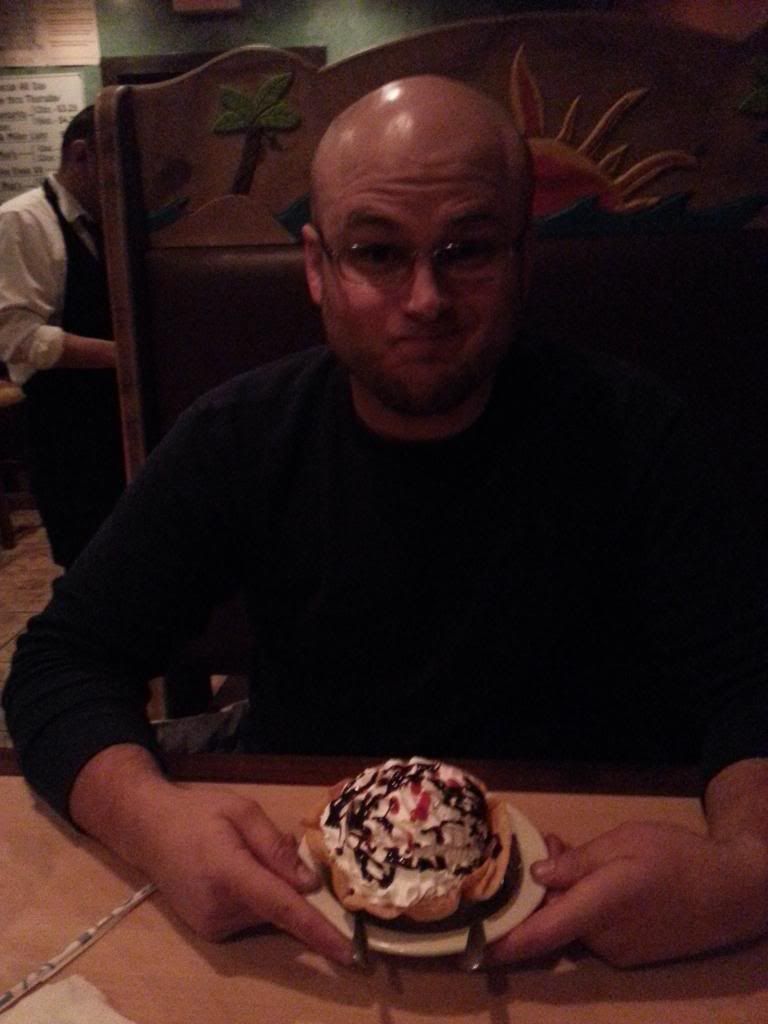 Our ~2 hour tour of Mammoth caves 'Historic' region took us through the oldest documented and toured areas of the cave system. Mammoth cave is primarily a dry cave, meaning that the formation of stalagmites and stalagtites are predominantly non-existent due to the lack of water. Although this was slightly disappointing from a 'wow' factor of seeing crystal and shimmering rocks, the cave size and history was no less demeaning. Inside we were privy to vast multi-story rooms, caverns, and natural amphitheaters along with narrow passages, crouch-spaces, and tunnels littered with 'candle-wrought' graffiti dating back to the early 1800s. Candlelight graffiti is a means of inscribing or writing on stone using the soot/carbon byproduct of a burning candle.
Entering the abyss.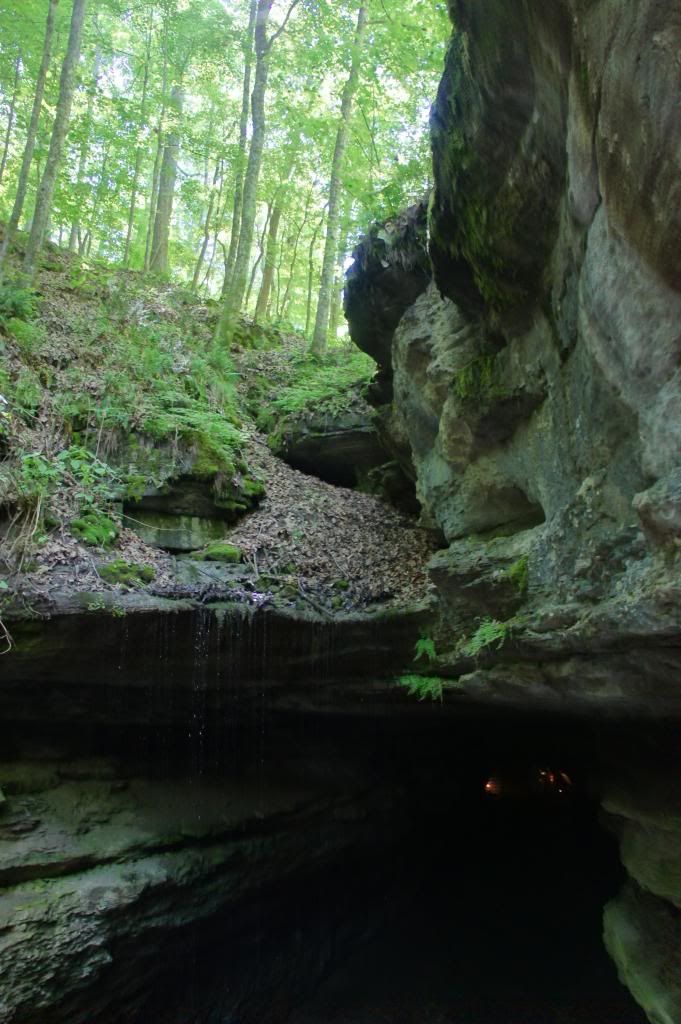 Grand Room 4 stories tall inside Mammoth Cave.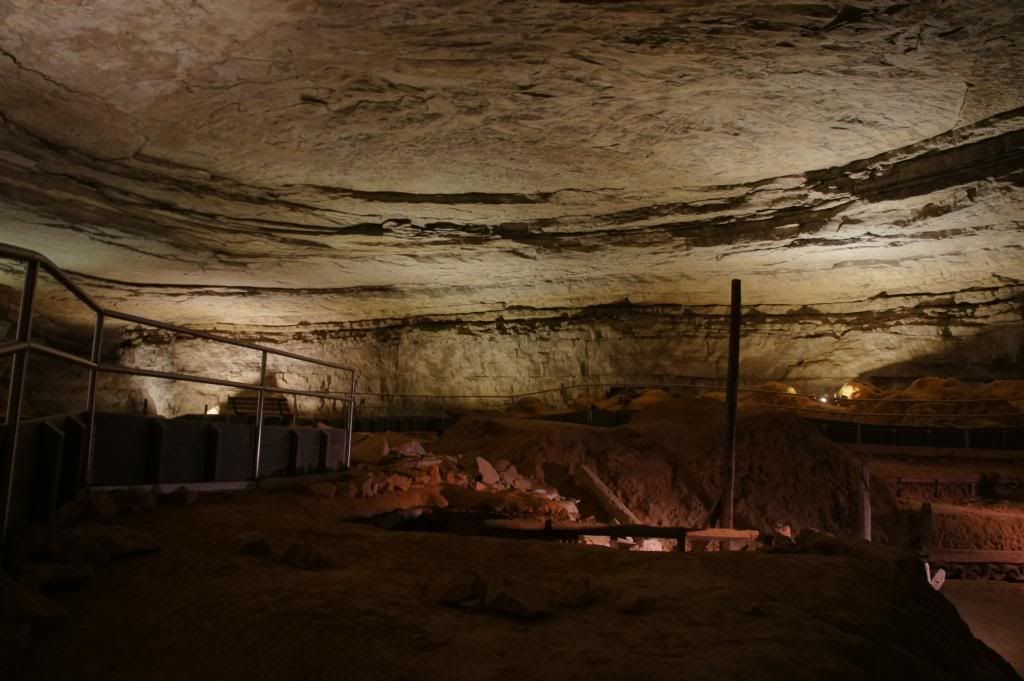 Giant's coffin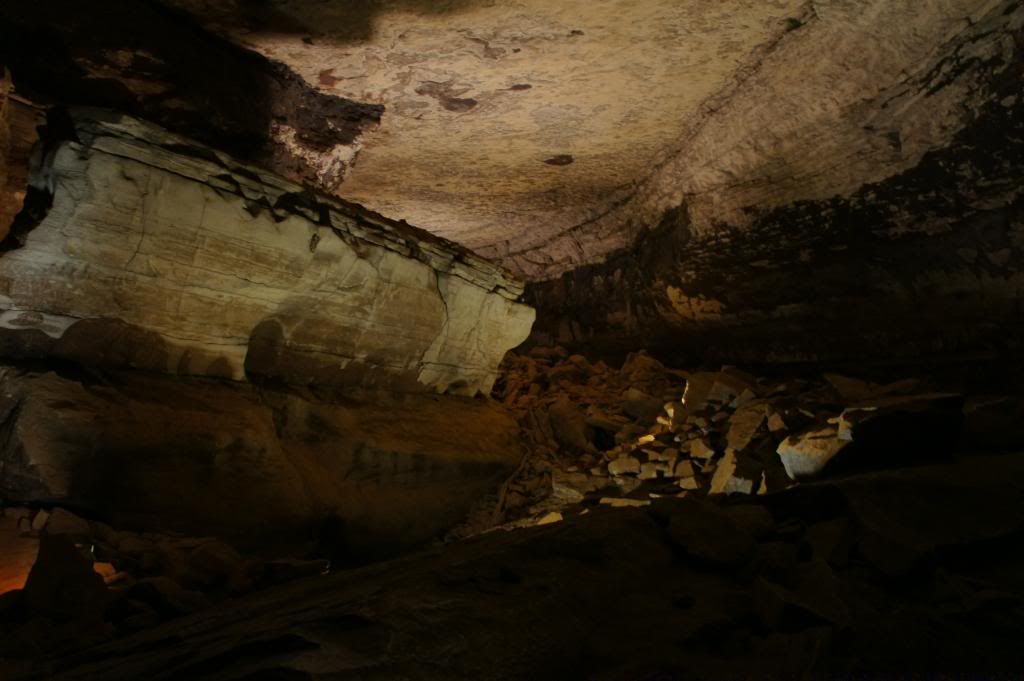 Bottomless pit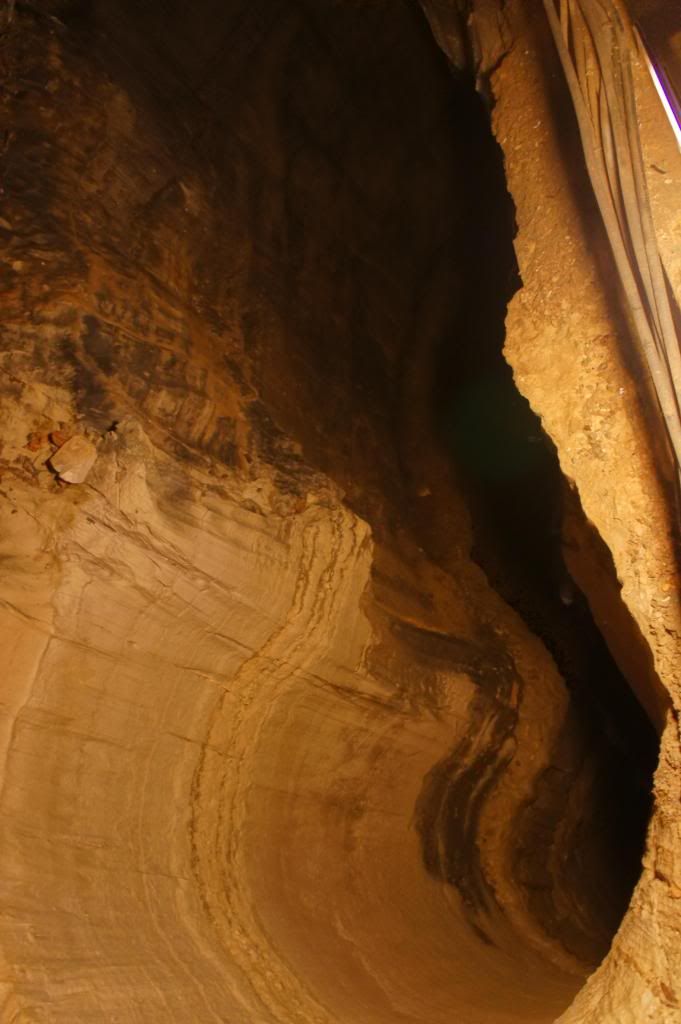 Good thing I've been dropping weight!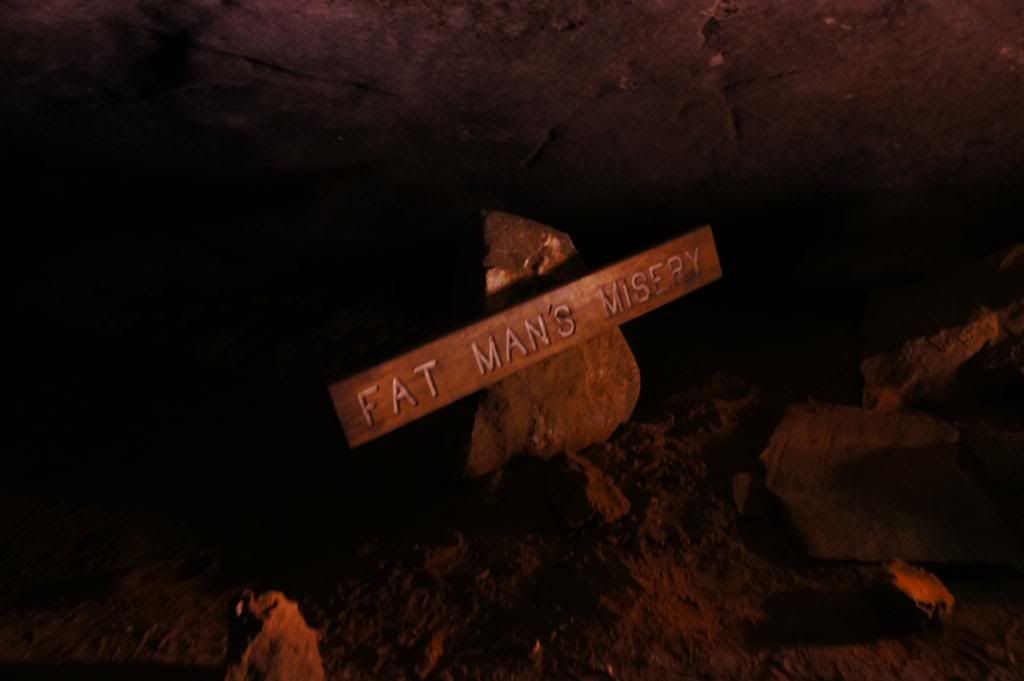 Navigating Fat Man's Misery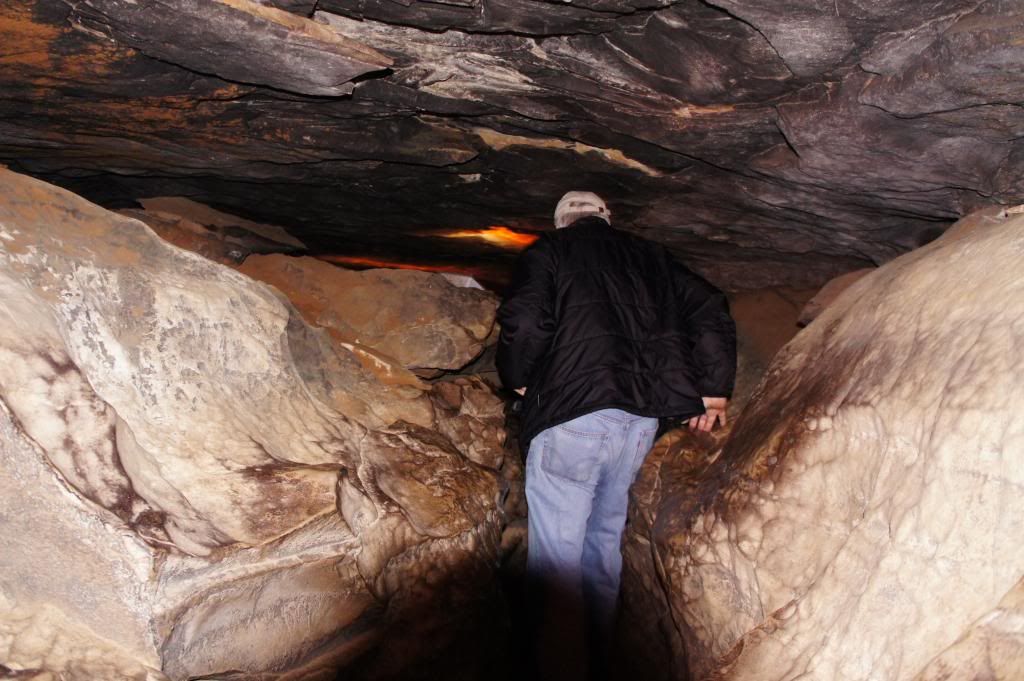 After the cave tour, we traversed pristine backroads and locals-only byways to Bardstown and a quick visit in 2012's "Most Beautiful Small Town in America." If you remember my previous post, I had planned on returning here again and with the opportunity to share it with my dad, while picking up on a an insider suggestion, I made sure to stop at Hurst Drugstore right on Main Street. The drugstore does a great job of taking you back to the 50s/60s Drug & Soda Shop my father grew up with, highlighting speckled laminate countertops, chrome framed vinyl barstools, and oh yeah; soda fountain specialties!
Downtown Bardstown, KY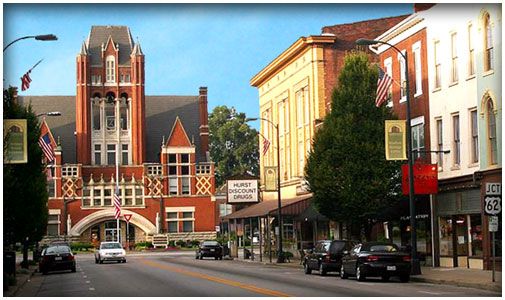 My pineapple float
Inside Hurst Drugstore.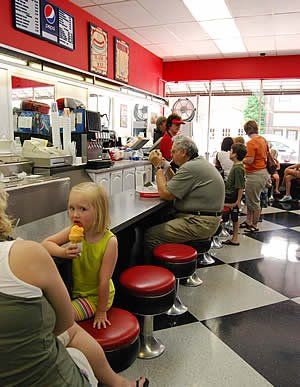 Having my palate refreshed by a pineapple float while listening to my father slurp the last remnants of his classic root beer float through a straw, we packed up and left Bardstown heading on back to Lexington the long way and an end to a good two day trip.
Cumberland Falls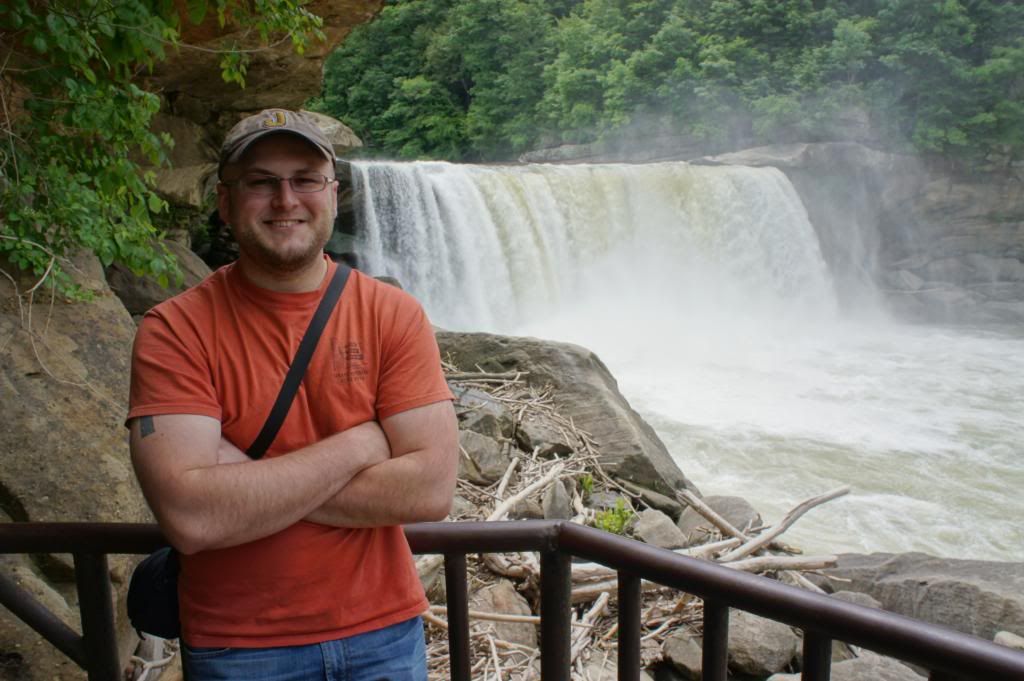 Pops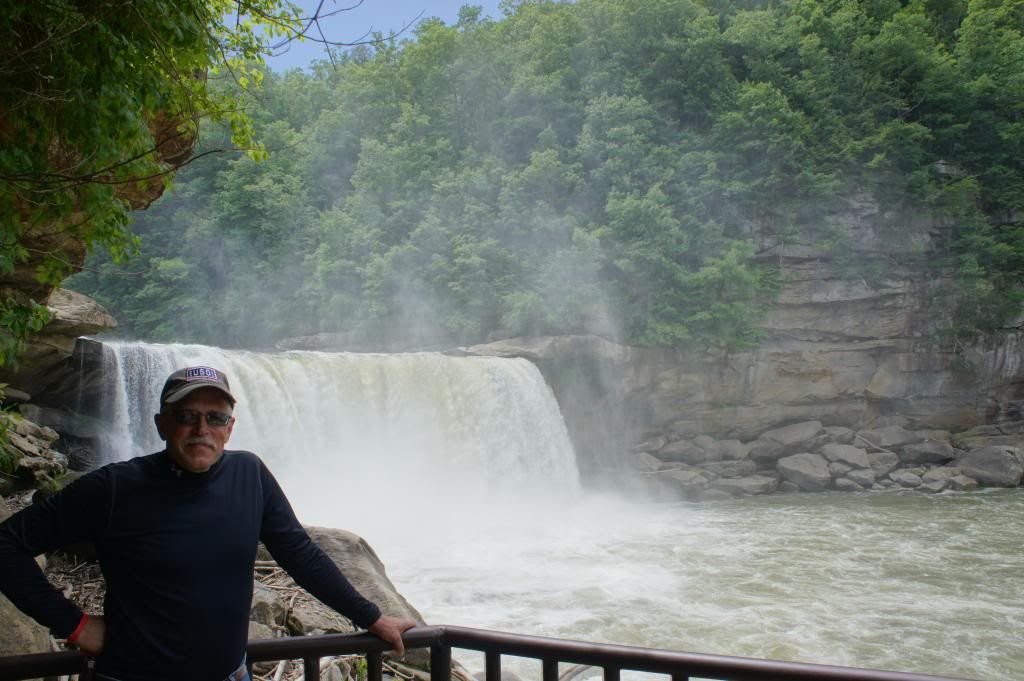 The following morning, my pace notes took us all throughout Kentucky south of Lexington as we made our way to the 'Niagra of the South' and Cumberland Falls State Park. Cumberland Falls finds itself on the Cumberland River and stretches 125 feet wide while falling 70 feet at a rate of 3,600 cubic feet of water per second. The water was moving and though I've never been to Niagra, it was more impressive than what I was expecting. The water was mesmerizing and from our vantage point, the cool mist dampening the air even hundreds of feet away, was refreshing in the hot May sun. Catching a point of focus in the water and following it down while it fell seemingly put the natural beauty into slow motion and I found myself doing it often and becoming entranced. Additionally, Cumberland Falls is one of only 2 places in the entire western hemisphere where you can see a 'moonbow' (a light refraction from a full moon producing a rainbow at dusk/twilight hours.)
Cumberland Falls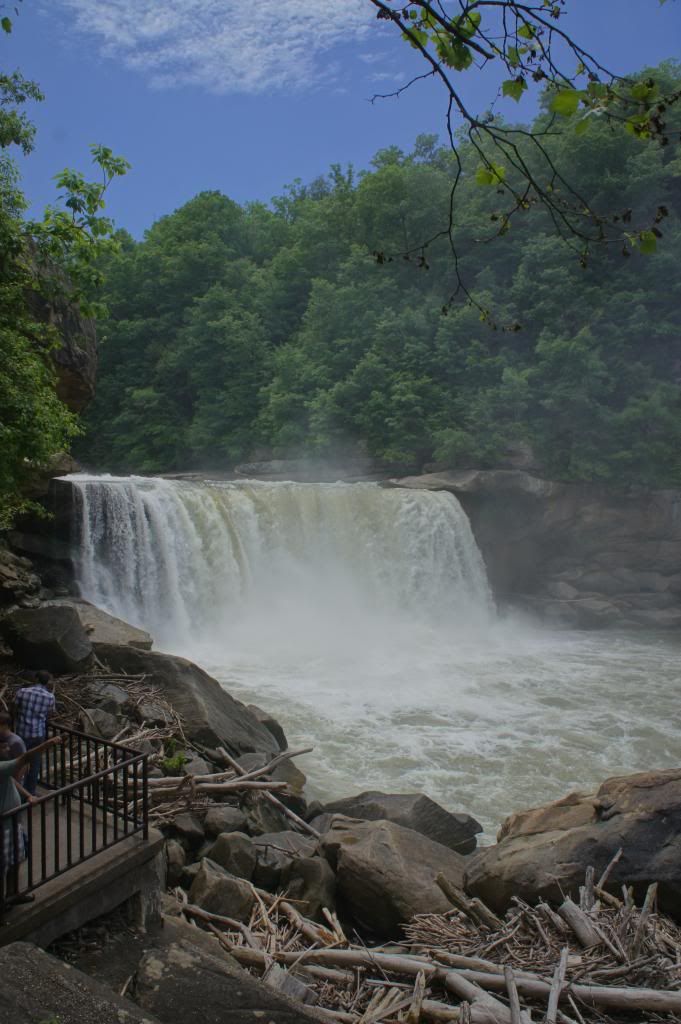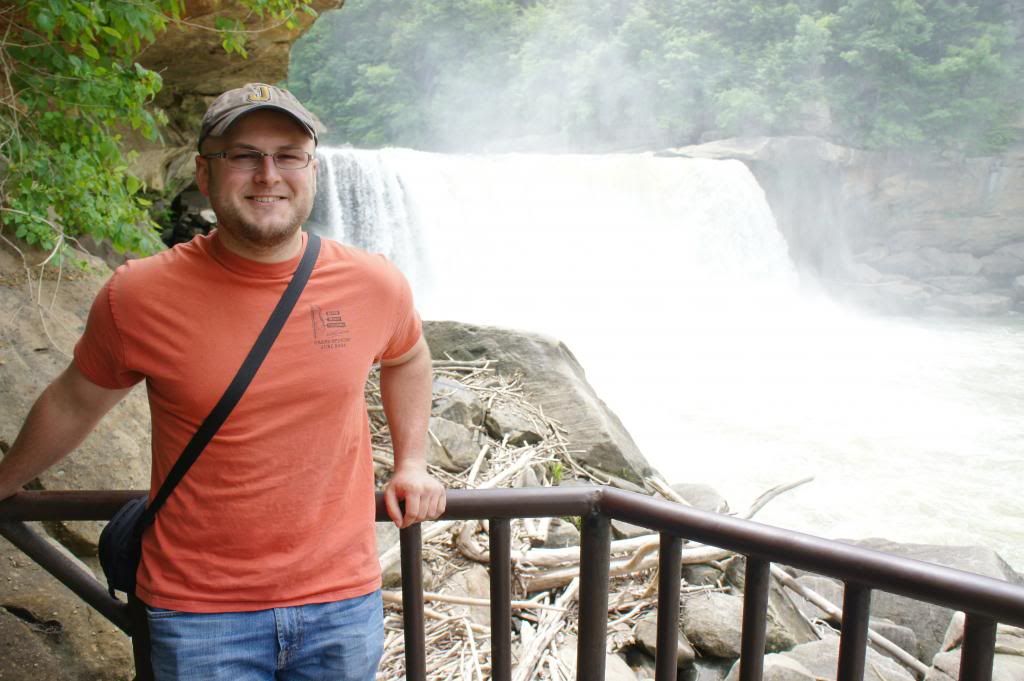 Vag tree, KY. Having myself a little peek.
Stella's Kentucky Deli a fantastic little place!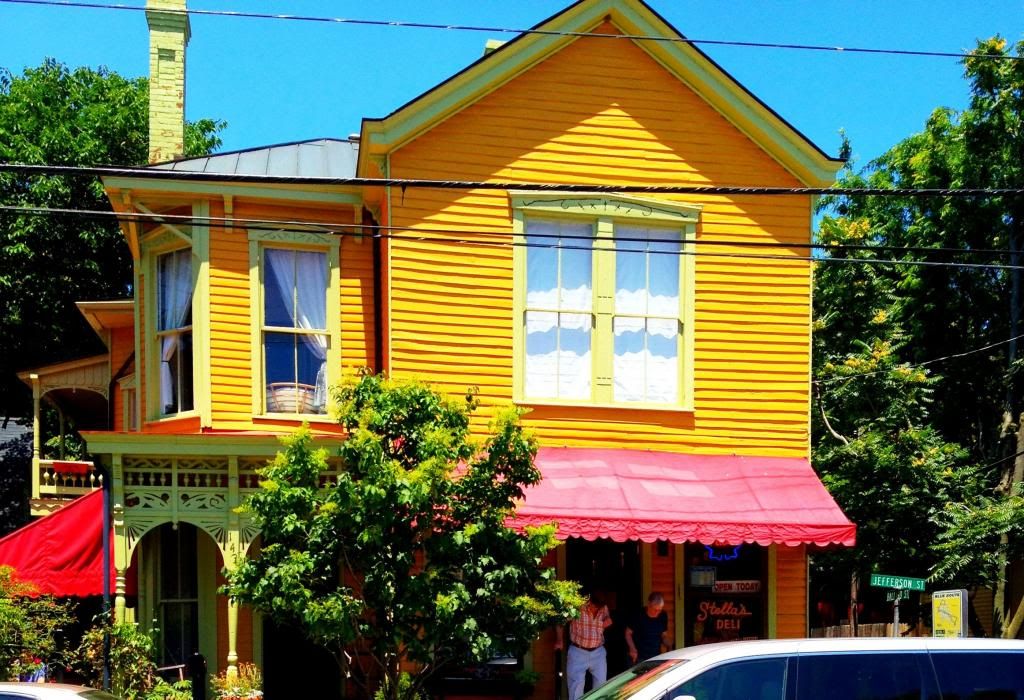 Again we headed back to Lex via backroads and were home in time for a great dinner at a favorite local restaurant of mine right downtown. Stella's Kentucky Deli is a petite, country, mom & pop/hipster 'lite' café just a couple blocks away from the famous Rupp Arena. Although the charming patio is smaller, it's capability to instantly remove the city bustle and profess a calm, quiet atmosphere is uniquely appreciated. Locally sourcing all, and I mean all their food from local farms within a 100 mile range; the fare is ridiculously fresh, tasty, and only sets you back monetarily the same amount as a crappy Applebees would.
My dinner at Stella's; pork loin with spicy greens and grits. Washed down with the local brew: West 6th IPA.
---
Slow is smooth, smooth is fast.
Woodford Reserve Distillery outside of Versailles, KY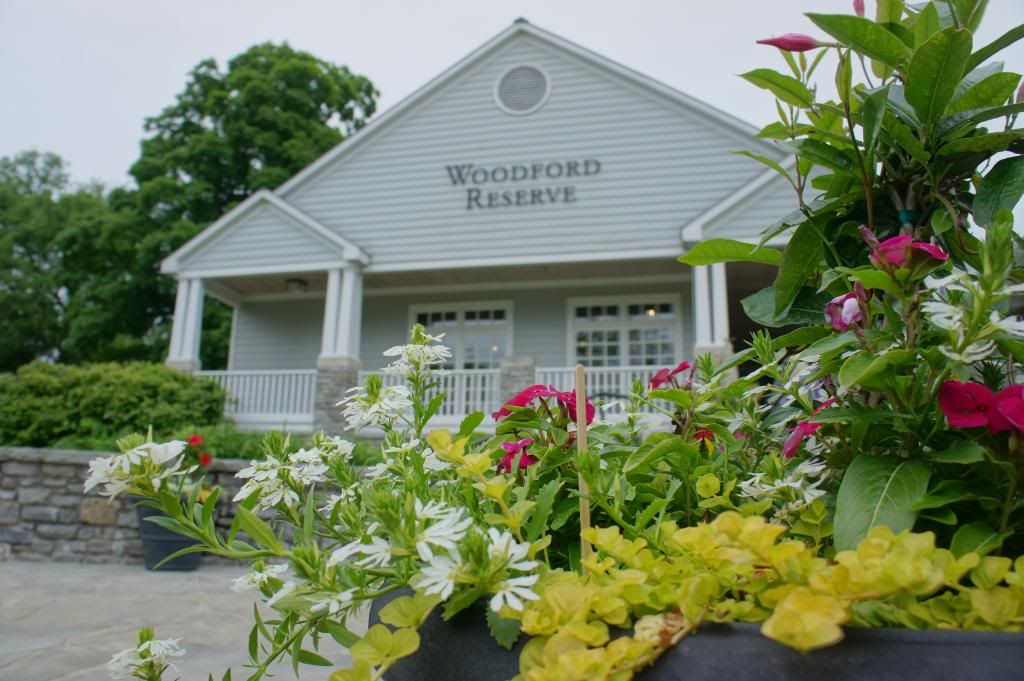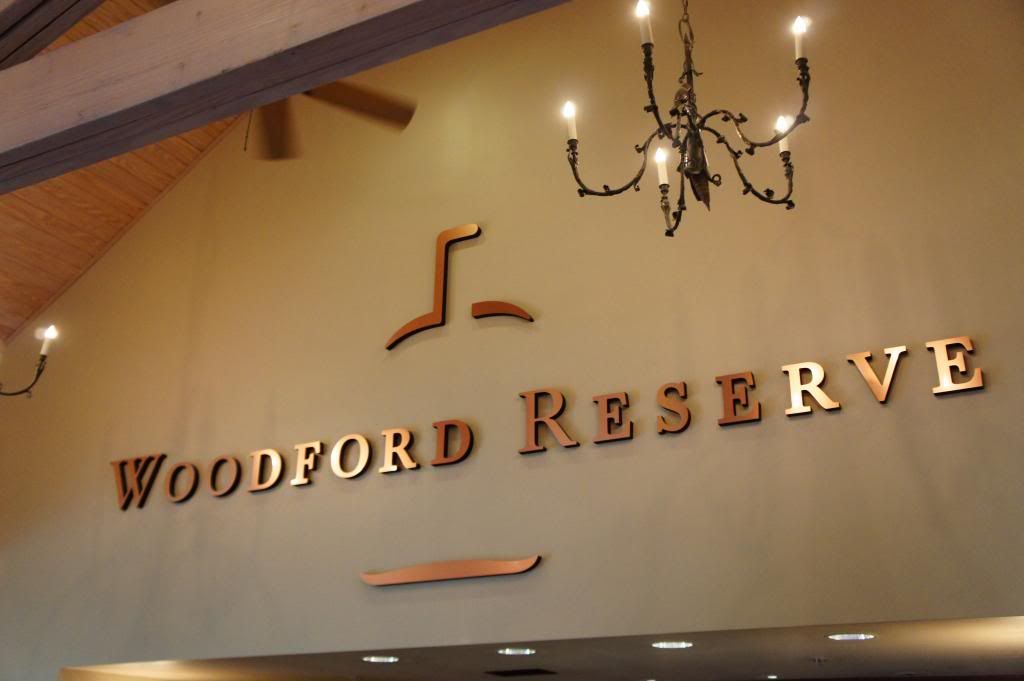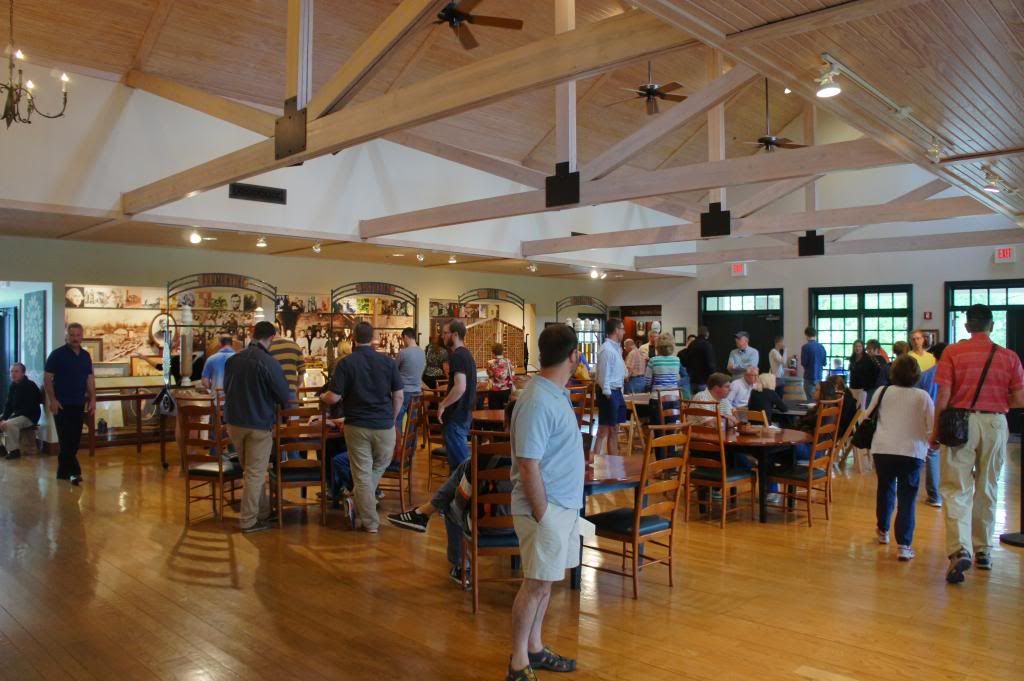 Our next day trip took us through horse and bourbon country just west/northwest of Lexington wandering around the country roads, every which way but straight, between Lexington and the capital of Frankfort. Eventually finding destination along our path, in the form of the Woodford Reserve Distillery, we stopped in for a tour…and a perhaps a little sample. I will admit that I am not a Bourbon connoisseur, nor do I necessarily care for it, no matter how many brands I've tried. Scotch is my hard liquor of choice but I do appreciate the qualities a charred bourbon barrel brings to ageing scotch throughout the Isles. The history, eclectic charm, and rustic scenery however; are more than intriguing to me and have thus resulted in this being my 4th trip to a distillery. It's hard not to be drawn by it, even though I don't care for the drink. Beautifully manicured grounds, plenty of rebellious history, a processed art, and gorgeous photo opportunities, I'm in!
The only triple copper pot distilled bourbon in the world.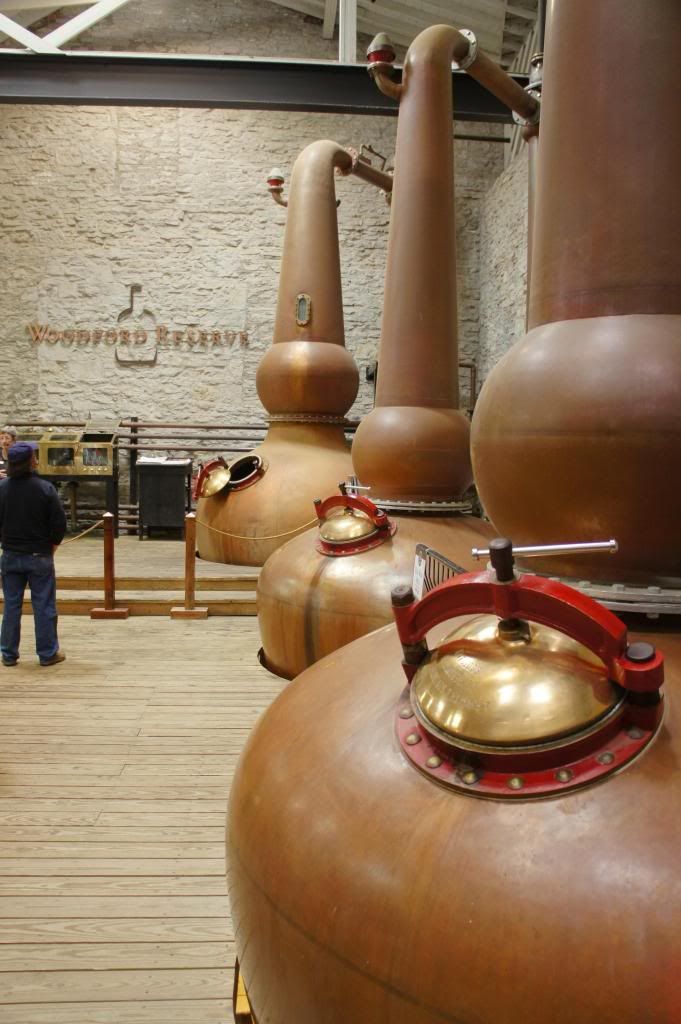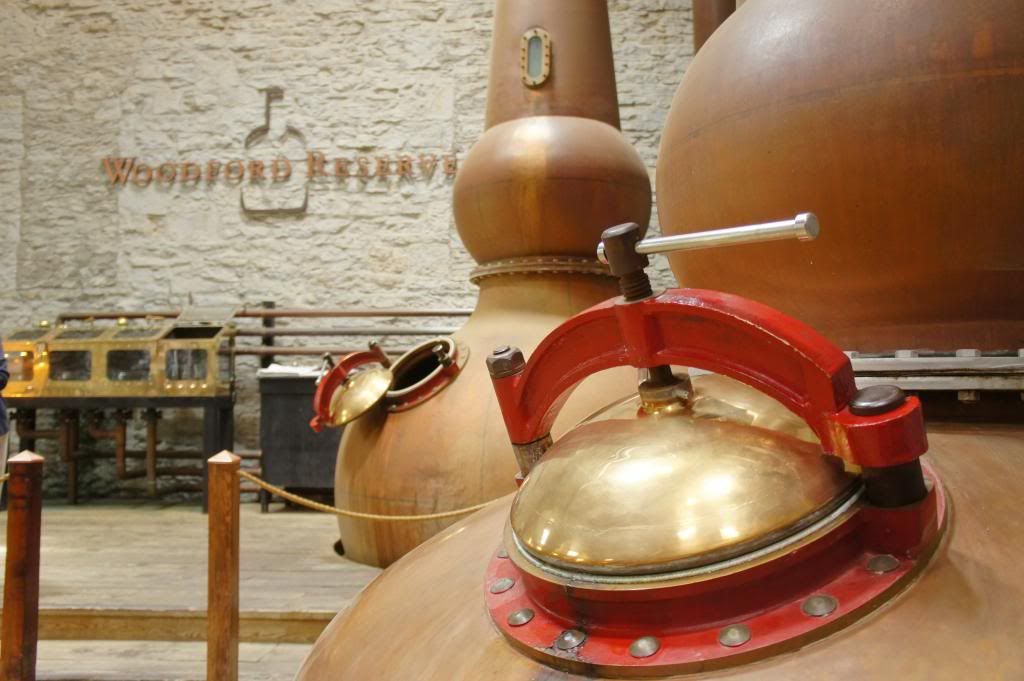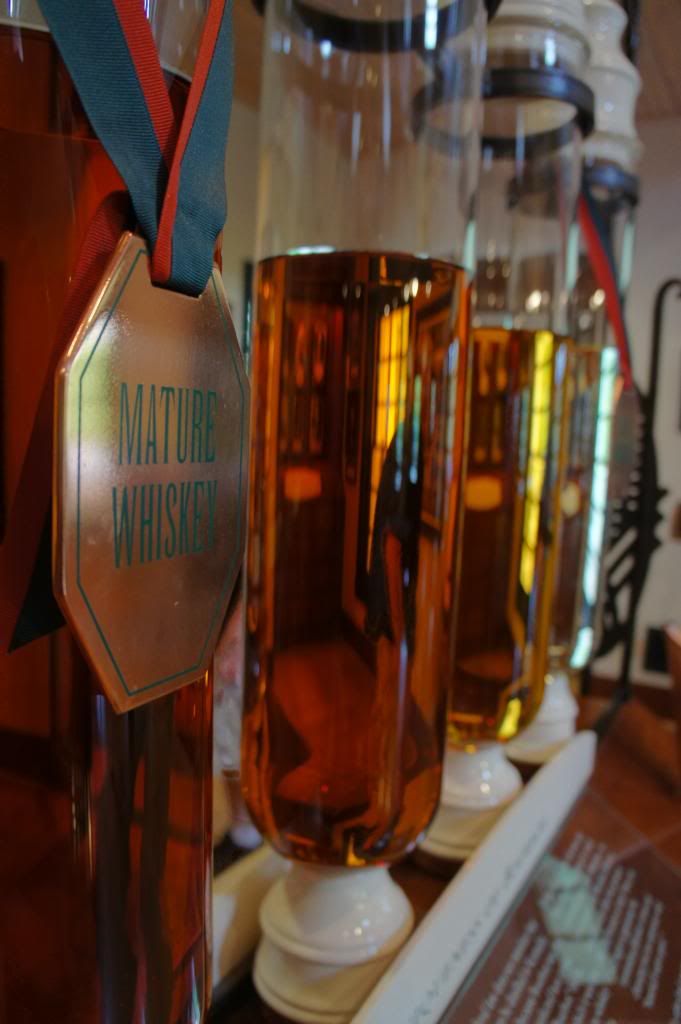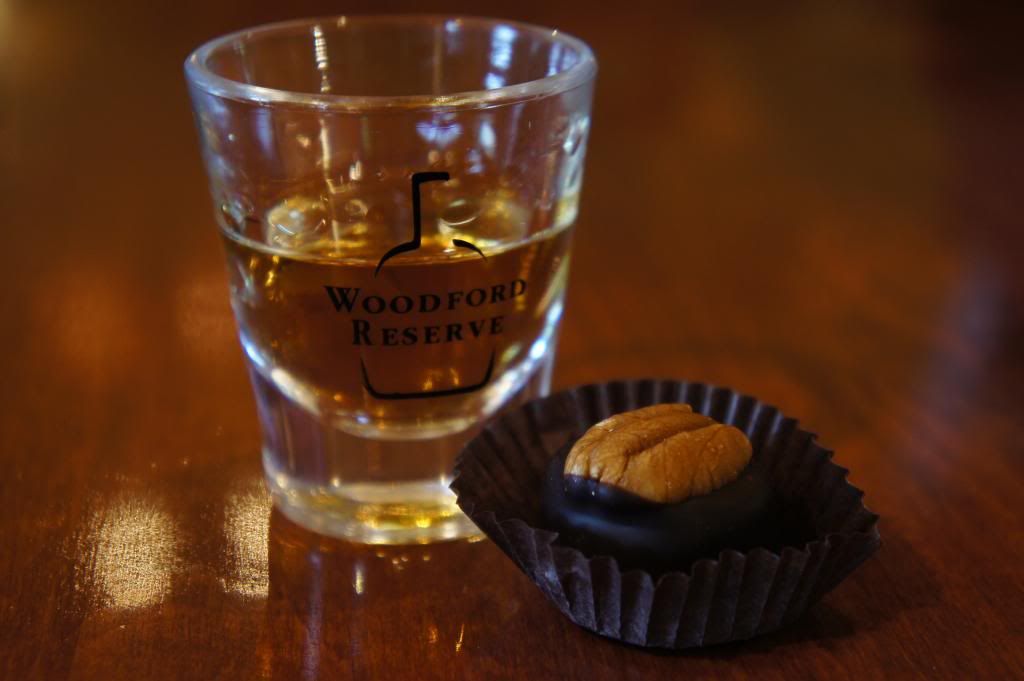 Bourbon balls however, are another story altogether. Dark chocolate, pecan, and bourbon infused chocolate crème inside are absolute heaven. Just enough bourbon to give you a kick as the chocolate melts in your mouth and momentarily steals your breath. The unlimited and free tasty little morsel is worth a drive in itself and I'm absolutely serious. Having warmed our bellies with a complimentary sample or two of Woodford's staple and more than likely the equivalent amount in the form of those delicious bourbon balls, we headed back to Lex. Again, a day trip filled with unique sights, great roads, and all within a few hours ride of where I live.
Bourbon balls!
Fermenting vats...mmmm smell that mash!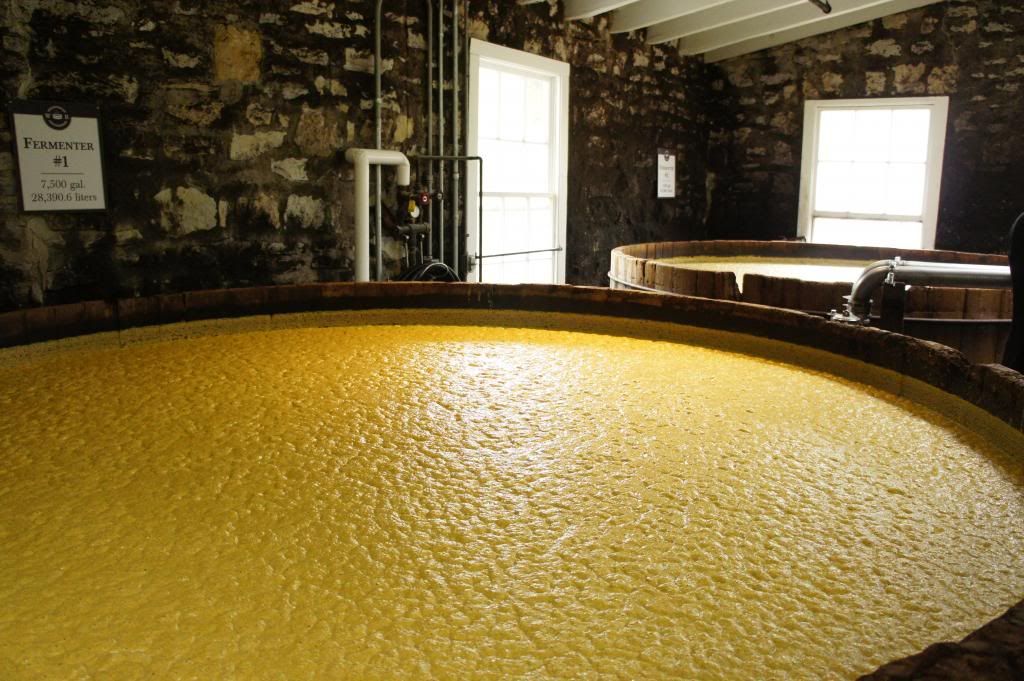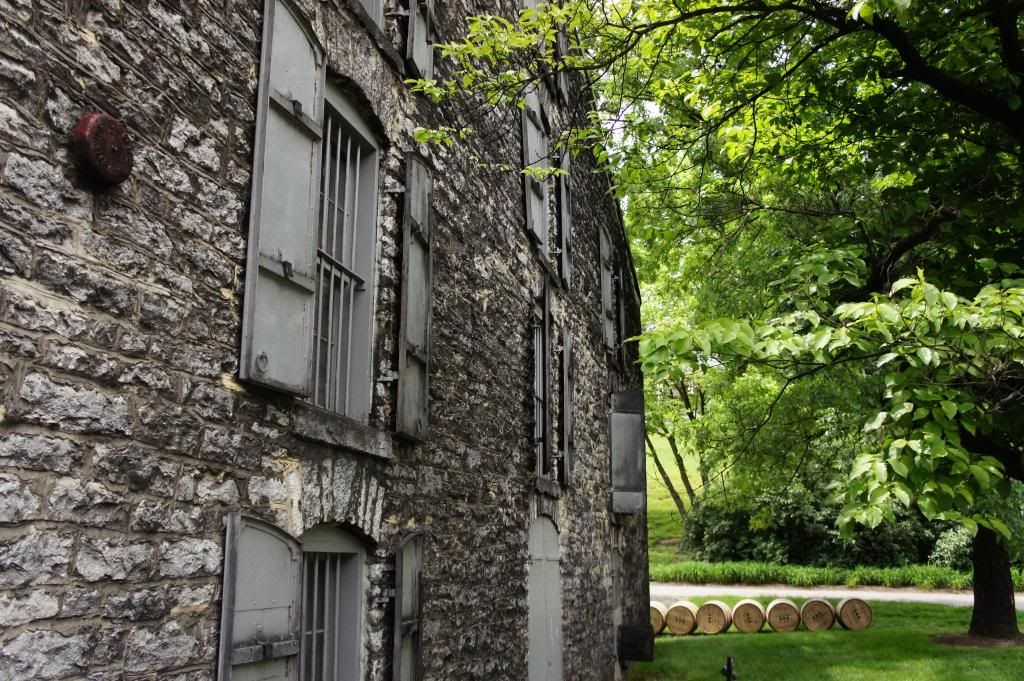 Shelves of wonder. Each barrel weighs in at over 500lbs!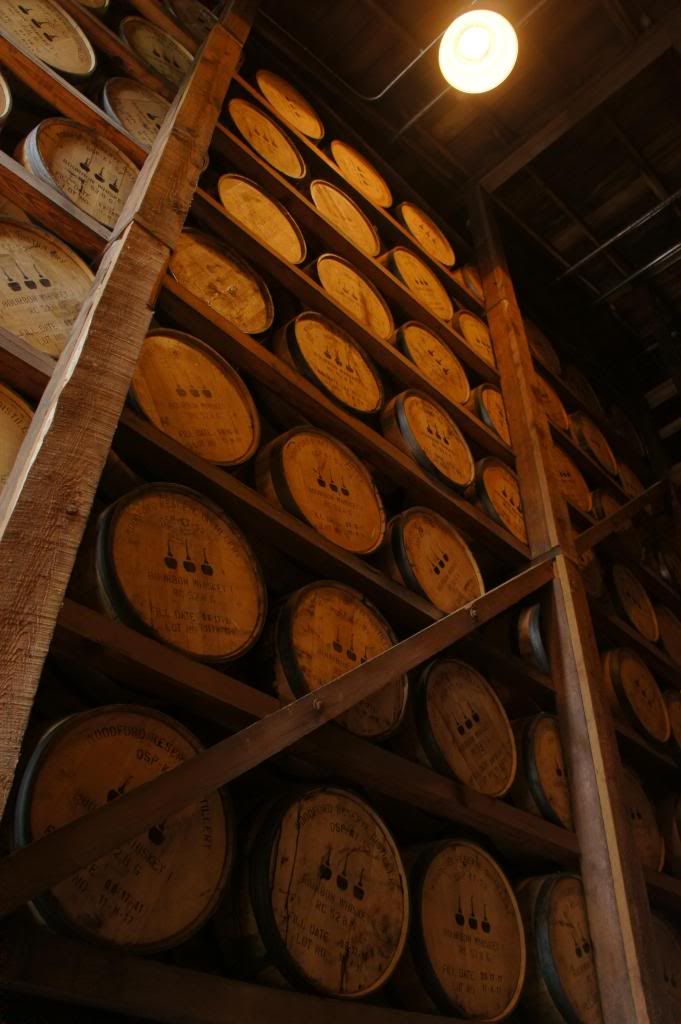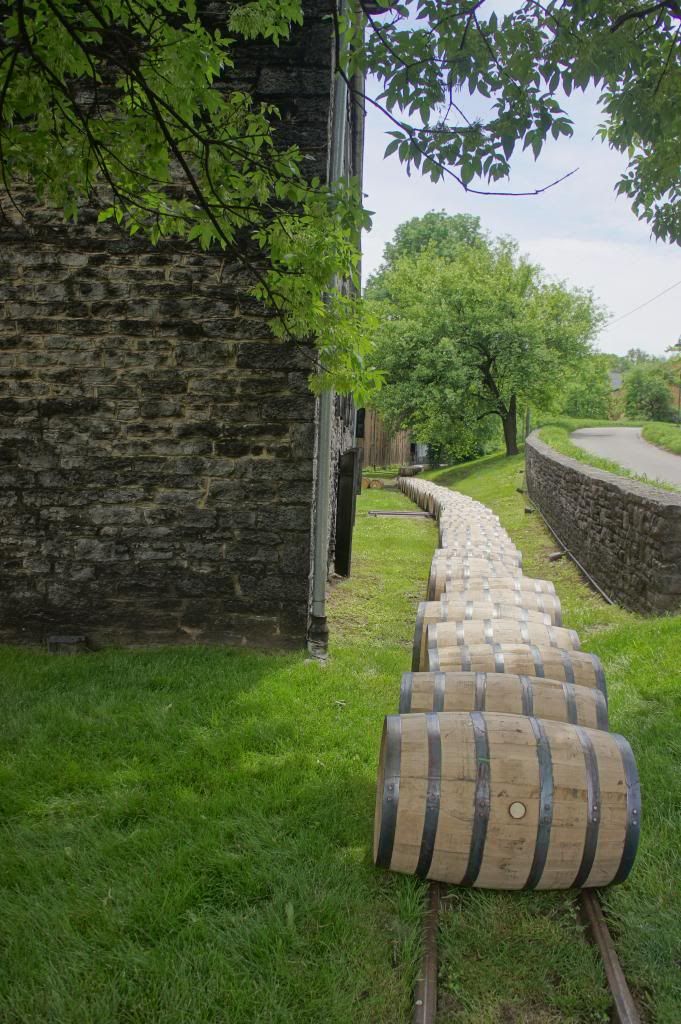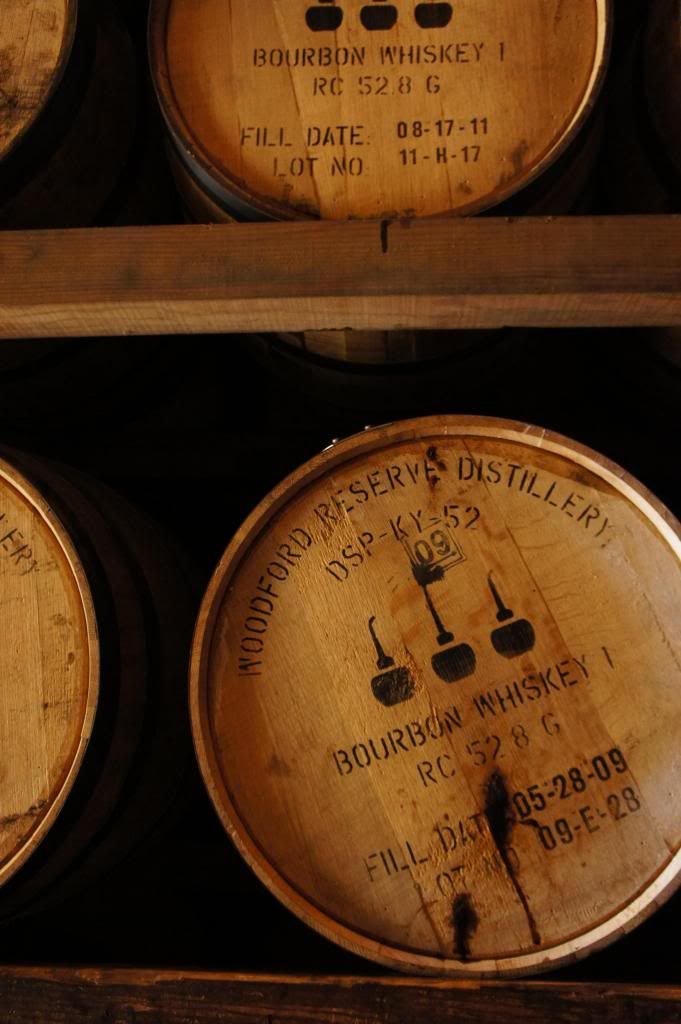 How many samples can I have!?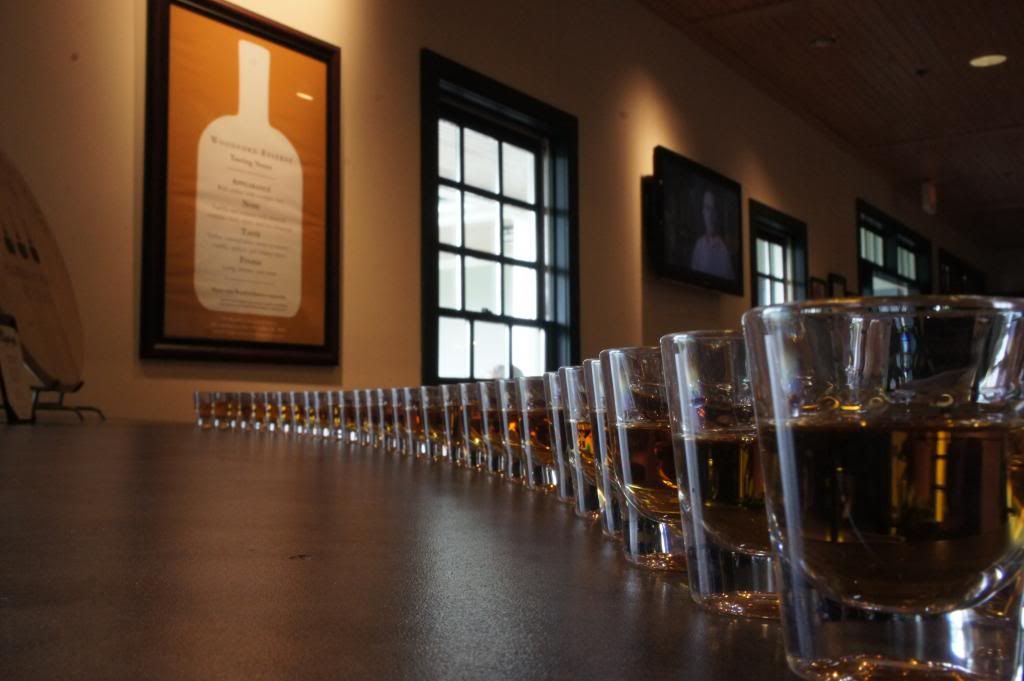 Pops taking a rest on the front porch after one too many samples....haha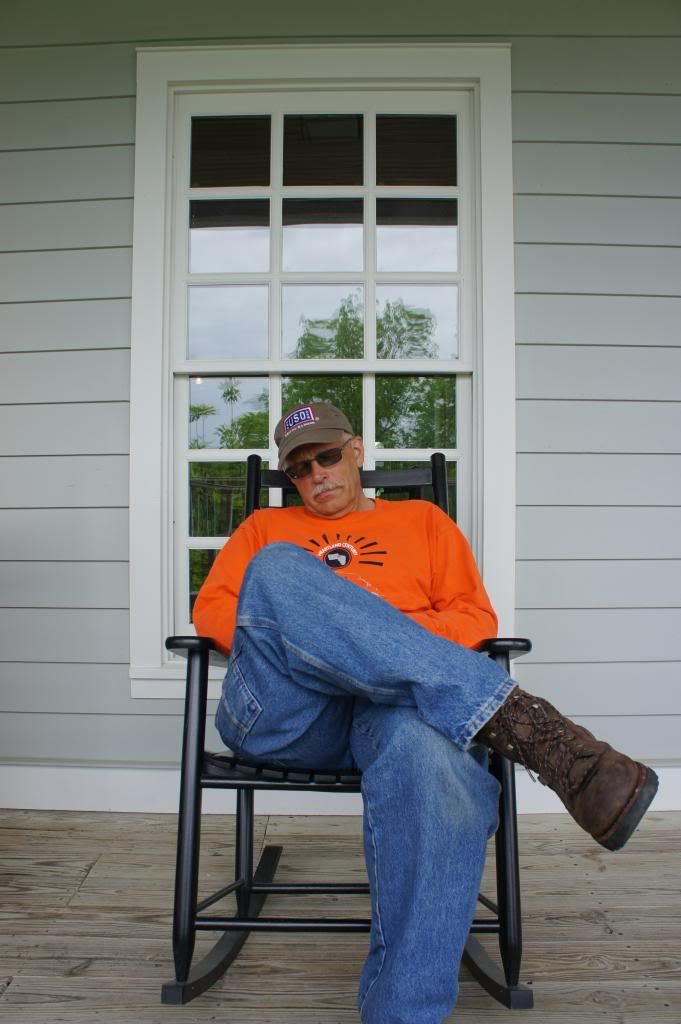 Memorial Day was upon us and our final day trip of the weekend took us on a whirlwind tour of eastern, southeastern Kentucky. This day trip, in addition to the entire weekend, was spent appreciating the absolute beauty of this particular part of our Nation, kept safe and secure by generations of soldiers, sailors, and airmen that have come before. For me, Memorial Day is more than BBQ's and saving 10% on kitchen appliances; it is taking advantage of seeing our country kept free for our use, without ever a question of it's true worth for more than 230 years. Freely experiencing this part of our Nation and everything it has to offer as a result of that committed sacrifice is something I will never fail to appreciate and occasionally will shed a tear over.
Into the Red River Gorge area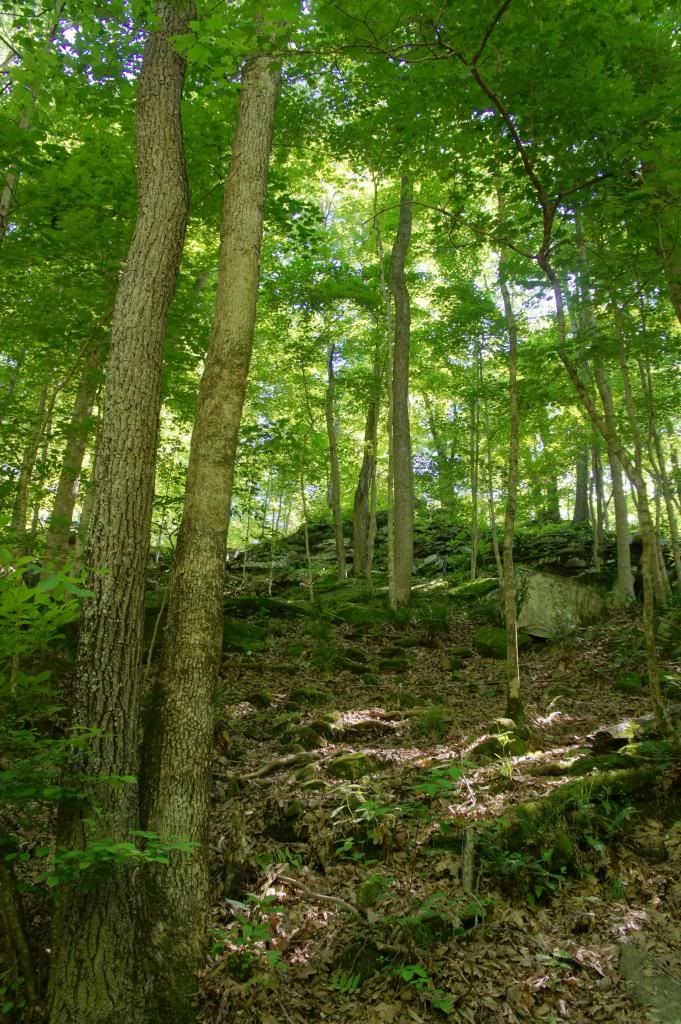 And Nada tunnel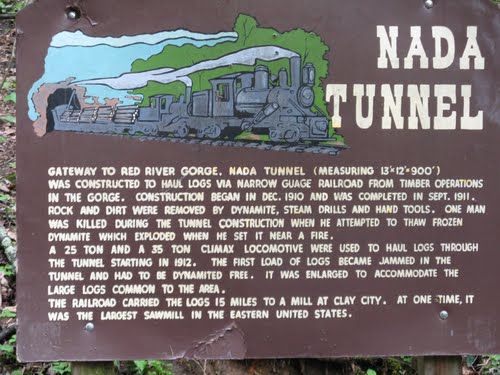 The last day trip had no destinations, just fantastic roads and scenery. Through horse farm country, past military posts, around limestone cliffs, through tunnels, and over lakes, it was an amalgamation of beauty; multiplied and expanded upon by being on two wheels and with my father.
To wrap everything up, it was a great weekend. Plenty of memorable roads, beautiful scenery, father/son time, and all held together by motorcycles. No matter where we went we had fun and for the 5 days, I thankfully relinquished the constant questioning of intrigued onlookers to my father and his Can-Am Spyder.
Some other locations not mentioned. Wallace Station, deep in the heart of horse farm country and another ride/lunch favorite destination of mine and the Food Network's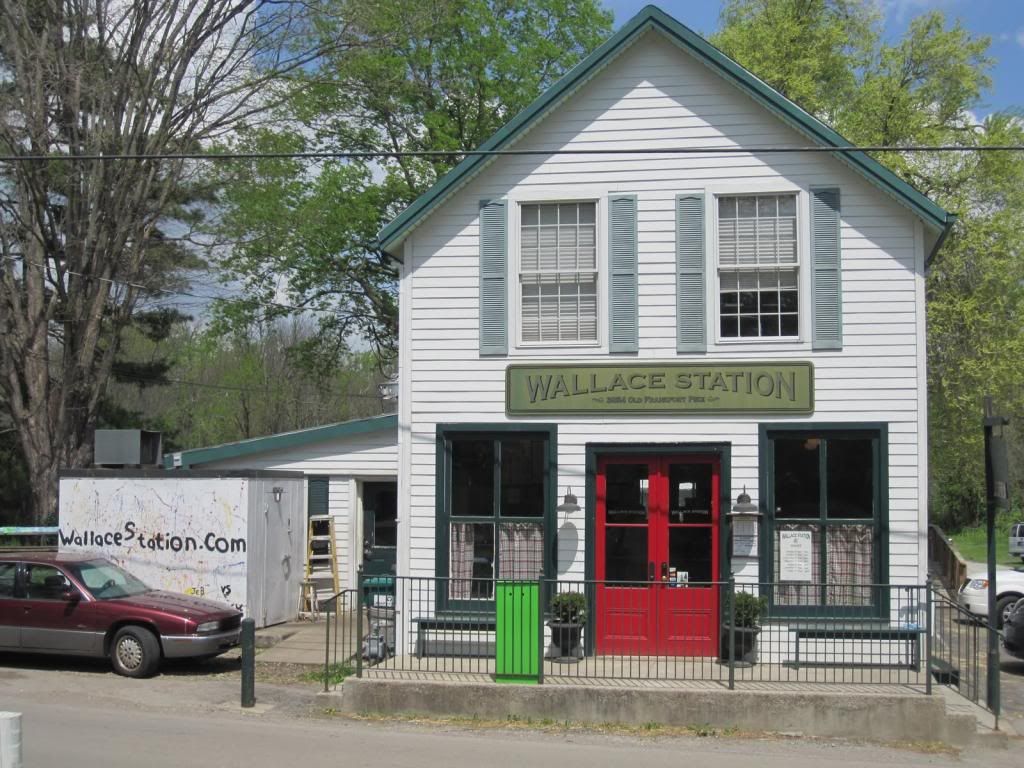 The Cubano at Wallace Station; local shredded pork, bread made just down the road at a bakery school, and farm fresh coleslaw. Fantastic!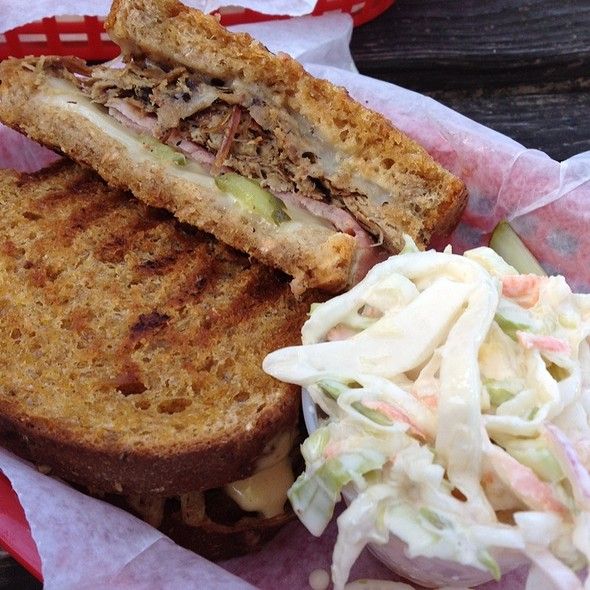 The entire ride weekend was a welcomed step back from my usual pace when taking my solo trips and excursions, but it was about so much more than attacking the roads and living for that next thrill on the constant edge of a blade. This trip was about sharing a ride, creating memories, and living those moments still seemingly new to my current relationship with my father. Sharing something we both enjoy and capitalizing on those moments when we are able to take off and hit the road simultaneously, has made me appreciate the past few years of finally having a positive father/son relationship, one that I selfishly rebelled against and failed to learn from in years past but am truly appreciating now.
My adventurous spirit has succeeded in persuading my Dad to partake in quite a few things that his natural, conservative nature would have otherwise held him back from had it not been egged on; white water, cliff jumping, skydiving, 3rd world travel, and motorcycling just to name a few. He's always played catch-up but has equaled me in thankfulness for having someone willing to live a life rather than wonder where time has gone.
Cheers to the Memorial Day 1000!
The roads:
Mammoth Cave route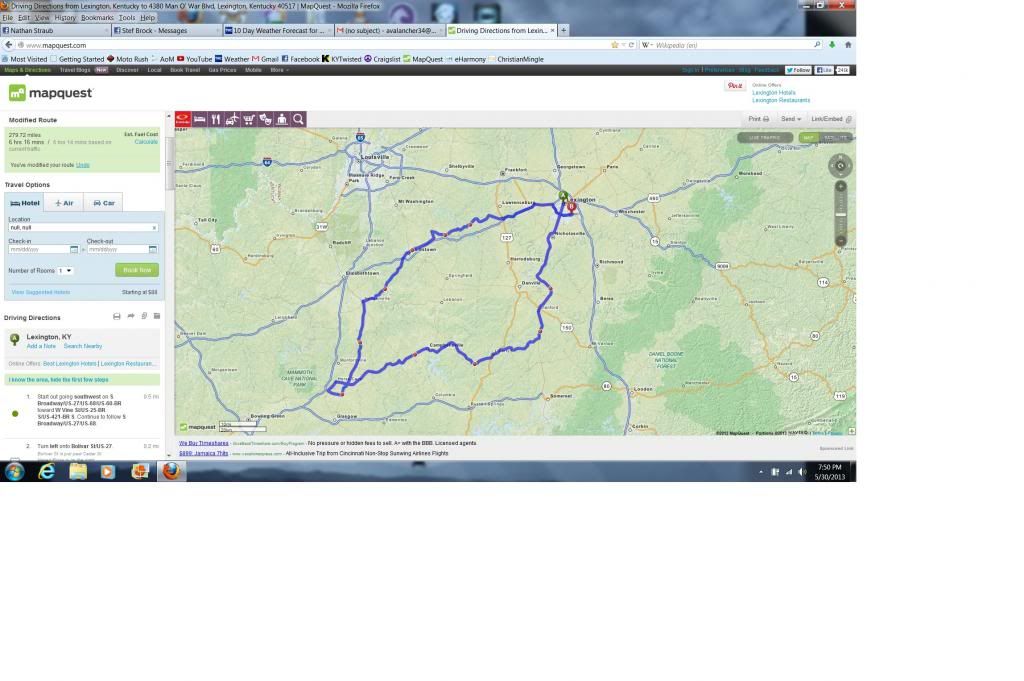 Cumberland Falls route
MapQuest Maps - Driving Directions - Map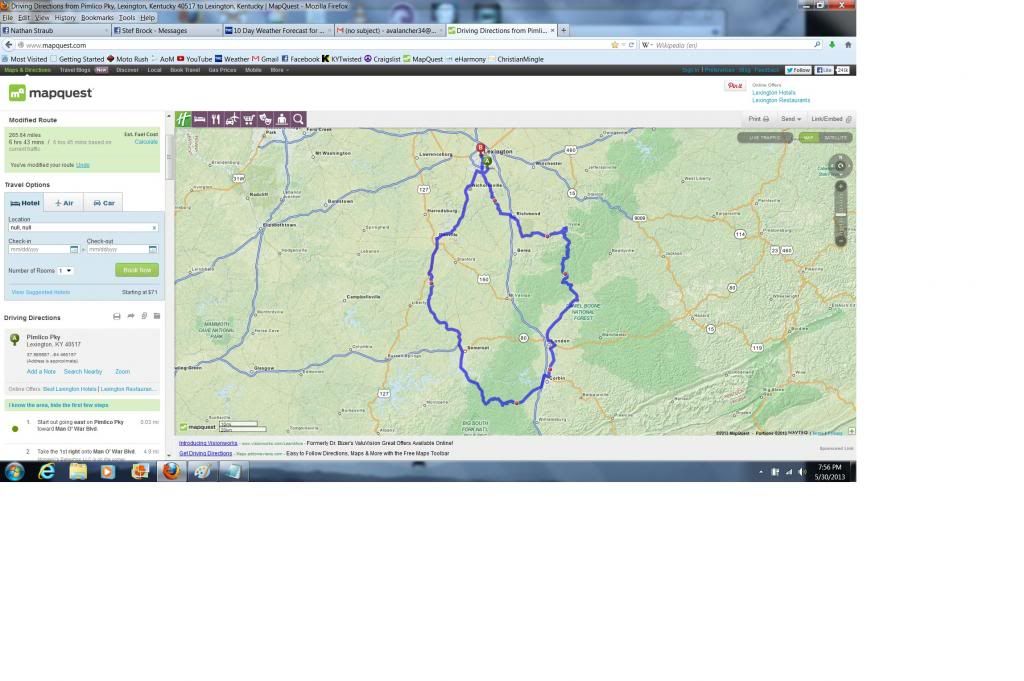 Woodford Reserve route
MapQuest Maps - Driving Directions - Map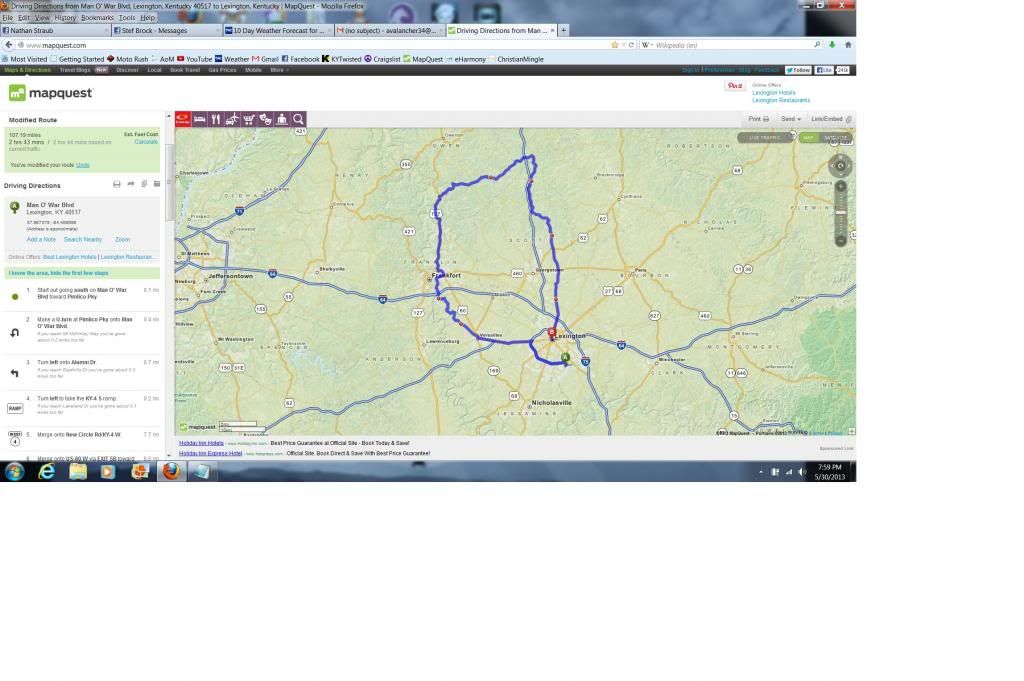 Memorial Day Route
MapQuest Maps - Driving Directions - Map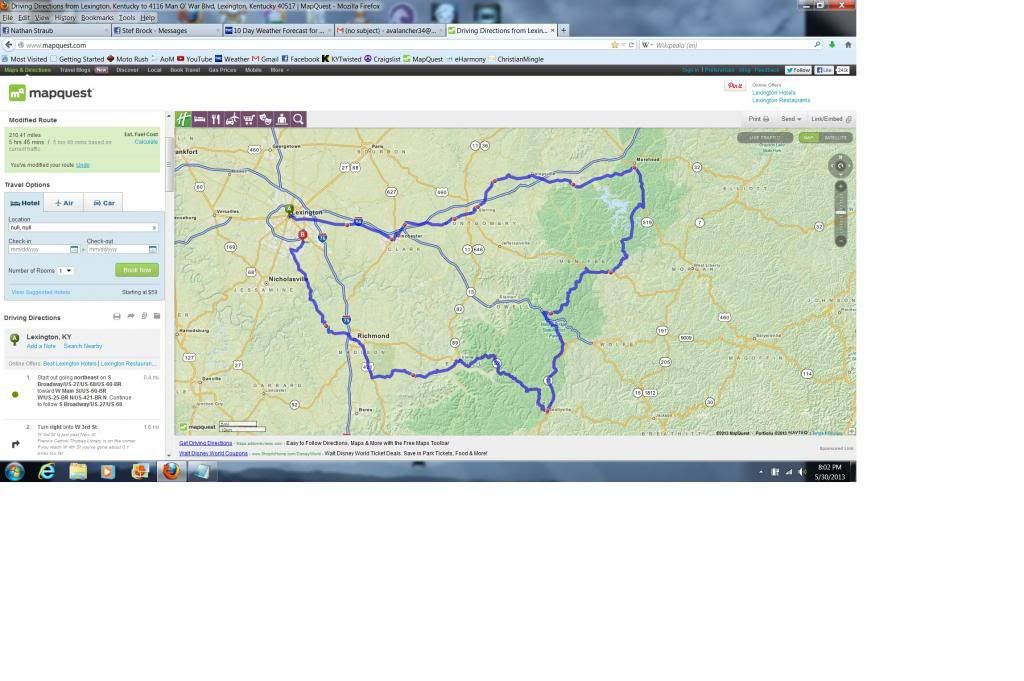 Get out and RIDE!!!
---
Slow is smooth, smooth is fast.
Optio
Join Date: Jul 2010
Posts: 822
Rep Power:
1
What an excellent (and fitting) way to spend the holiday weekend! My parents have friends in Bardstown and Mammoth Caves is spectacular in person. Then you throw in a KY distillery for the win! When the kids are grown, I hope to travel the US of A in a similar fashion.
---
Quote:
What an excellent (and fitting) way to spend the holiday weekend! My parents have friends in Bardstown and Mammoth Caves is spectacular in person. Then you throw in a KY distillery for the win! When the kids are grown, I hope to travel the US of A in a similar fashion.
Bardstown is incredibly beautiful. I grew up in and definitely have an appreciation for small town America. Though it's not what I'm looking for right now at this moment in my life, I look forward to returning to the charm of small town USA.
---
Slow is smooth, smooth is fast.
Sounds like you guys had a great 4 days! Thanks for sharing!
---
Cool sights, quality pics, food, drinks, and motorcycles. A+ reports as always!

It's also cool you get to go on these rides with your pops. Thanks for sharing!
---
My classified(s):
Nothing at the moment
----------------
------------
---------
------
---
- '96 Race-retired GSXR 750 (Sold)
- '01 RC51 SP1 (Sold)
- '03 919
"
Security is mostly a superstition, it does not exist in nature: avoiding danger in the long run is no safer than outright being exposed. Life is either a daring adventure or nothing.
"-Helen Keller
Awesome stuff! thanks for sharing!
---
Quote:
Sounds like you guys had a great 4 days! Thanks for sharing!
+1! Your ride reports are top notch!
---
Posting Rules

You may post new threads

You may post replies

You may not post attachments

You may not edit your posts

---

HTML code is Off

---