Movie in theatres-Long Way Down
---
Say what you will about Ewan and Charlie, the scenery is usually spectacular. I've seen the two previous shows on DVD, the new one is showing in theatres one night only, Thurs. July 31.
Fathom and Wasserman Media Group are proud to present the Elixir Films and Big Earth production of Long Way Down – the ultimate motorcycle adventure - on the big screen. This unique event will be shown in select local movie theatres for one night only, on Thursday, July 31st at 7:30pm! This is your only chance to see a Fathom exclusive cut of Long Way Down – Ewan McGregor (Star Wars, Moulin Rouge!, Trainspotting) and Charley Boorman's (Actor and Motorcycle Fanatic) 15,000 mile motorcycle journey from Scotland to South Africa on the big screen. Join McGregor and Boorman as they face many challenges from the unknown and unforgiving terrain that test their endurance, driving skills and push their friendship to the limit. [/font]
[FONT='Verdana','sans-serif']
http://www.fathomevents.com/details....=Long_Way_Down
[/font]
Cool. I watched Long Way Down last weekend. It's 6 episodes long (6 hours or so?). It's much shorter than Long Way Round, but it's still pretty enjoyable. I have to say that I enjoyed Long Way Round much more, though.

I wonder how this Fathom cut is...I'm sure it's no longer than 3 hours. Surprising to me, they are playing it at all the theaters I go to here in Orlando...hrmmm.
---
Michael Reyes

2002 Honda 919 / 2009 Honda Civic Si Sedan
Are you going Kristen and what theater? concord mills mall??
---
Quote:
Are you going Kristen and what theater? concord mills mall??
We can meet at Starbucks, Adam!
Just look for all the BMWs.
Yeah, we are probably going to go to the show at Starlight. Right off of 485, quick and easy ride for you, come on. Or we can go to Concord Mills if the girls want to browse.
Thanks for the reminder. I've got plans to hit the local 1930 showing on Thursday.
---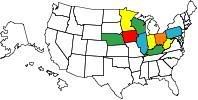 report anyone? my plans changed last min. for me so i did not go
---
My two brothers and I went and were greeted with the sight of about eight BMW sport-tourers lined up under the marquis. Despite rainy weather there were also a few others scattered throughout the lot including a BMW with a sidecar. We were at the window about to buy our tickets when a man asked the line if anyone was there to see Long Way Down. We told him yes and he gave us vouchers for free tickets. He said he had some no-shows and that he worked for BMW of Atlanta. We thanked him and hurried inside because we were a little late but didn't expect it to be a problem. Boy were we wrong, it was packed and we had to sit in the third row from the front. The movie itself was great entertainment as well as thought provoking. It was also great inspiration for a motorcycle trip. The crowd even broke into applause twice during the movie and at the end. Surprisingly older crowd there as well with the average age about 50 (of course you have to work most of your life to afford a BMW). All in all, I'm glad we experienced this in a theater on the big screen with a receptive audience. It was also pretty encouraging to see such a great turn out for a motorcycle documentary.
---
I feel sorry for people who don't drink. When they wake up in the morning, that's as good as they're going to feel all day. -Frank Sinatra
When we entered the theatre there were about 8 people in the audience. Several minutes later an usher walked in and said "Mama Mia is showing in the theatre next to this one". Everyone got up and walked out; we were the only ones there.
Eventually, several other people showed up, but only a handful.
The movie was beautifully filmed. You really got a sense of the country and the people. The African natives came across as very proud and very giving.
But, dang, those are some big mofo bikes, loaded to the max, to be riding through that soft sand and mud. Fantastic publicity for BMW.
Tribunus Laticlavius
Join Date: Oct 2006
Location: Northern California
Posts: 7,109
Rep Power:
1
I really liked the first one, so too bad I missed it! I hope to see it at Blockbuster soon!
---
Corner speed sets u free
Join Date: Sep 2006
Location: Pacific NW
Posts: 1,115
Rep Power:
1
I just watch this last night here in Renton... the theather was about 3/4 full. Really liked it and i'm looking fwd to the DVD. I've heard there will be an extended version of 8 (or 10 maybe) episodes. With Long Way Round the longer one could only be purchased in Canada or via Amazon Canada.
My fav parts of the last one were the interactions with all the people. Looks like there's more of that in this one. The bikes are too big and too loaded. Seems they could lose a little weight and have the support trucks carry more.
How about the guy doing the around the world journey only using human power?
---
Posting Rules

You may post new threads

You may post replies

You may not post attachments

You may not edit your posts

---

HTML code is Off

---