motorcycle tightrope
---
dont know if this is a repost or not, just happen to come across this and though some here would like it.
[youtube]RoD4CYGwF6w[/youtube]
---
it looks like you couldn't get that rig to fall with a nuclear blast.
---
Fool in the Rain
Join Date: Feb 2006
Location: Louisville, Kentucky
Posts: 10,288
Rep Power:
1
My co-workers and I do that everyday at lunch. I'm known as The Great Jimboni.
---
"Towards the end of the vid, it looks like she may have had a bafflectomy." - MarylandMike
Join Date: Oct 2007
Posts: 448
Rep Power:
0
you can see the fork tubes are solidly mounted. no steering allowed =]

still fookin scary tho =]
---
Crazy Germans! lol
---
Erik
2005 Honda 919
I've got a lot of places to see!
(on the bike) :-)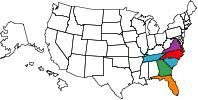 I saw that guy on TV doing the same thing, then later in the program it showed him walking with one of those long sticks across a rope in some city. A big gust of wind came and he lost his balance, he tried to squat down, then slipped, grabbed the rope and then let go, falling to his death. I forget what there name is but the whole family walks tight ropes. Try looking up slack line tightropes...
now those are impressive.
---
Knees in the breeze!
Join Date: Dec 2007
Posts: 1,322
Rep Power:
0
they get all the good Honda's.........
---
Posting Rules

You may post new threads

You may post replies

You may not post attachments

You may not edit your posts

---

HTML code is Off

---