m/bike podcasts
---
Anybody recomend any bike related podcasts..i enjoy motopod/dawghouse/wheelneards..as a postman in the uk i get 2 hear about 4 hrs a day ..better than english pop radio stations..and talk jocks who like 2 hear the sound of there own voice...cheers and beers chaps.
---
Discen
Join Date: Mar 2011
Location: Kenora, on
Posts: 235
Rep Power:
1
Are the 3 you listed bike related. If so I'm going to check them out. I have looked but no luck. I always listen to talk radio, weather it be tsn, sportsnet or CBC
I listen to '
the wheelnerds
' and '
the pace
'
The pace is more MC news related, 1 hour long usually and covers whatever is in the news, gear reviews, and listener questions. They do cover international news but mostly focus on the U.S. stuff.
Wheelnerds started out as more comedy than anything else, but they are really funny and they get fantastic guests to come on the show.
I've never listened to it before, but one of the guys on the pace also is on
bench racers international
focusing on MC racing.
---
The places my 919 has taken me: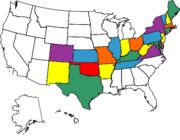 Discen
Join Date: Mar 2011
Location: Kenora, on
Posts: 235
Rep Power:
1
Dawghouse seems to be good
Posting Rules

You may post new threads

You may post replies

You may not post attachments

You may not edit your posts

---

HTML code is Off

---