Tirone Choolaces
Join Date: Aug 2007
Location: USA
Posts: 11,186
Rep Power:
1
Nice road! and a great video. Thanks for sharing it.
---
Cool Video! Roads near my place are boring...
---
Thanks guys - also thanks for not ragging on my throttle control. There's a lot of cops out there, and I tried to keep it under 8k, even in the corners.
---
May I ask what type of camera and any post processing you used? I am just a few days away from picking up a Hero HD and some software.
---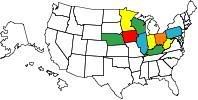 Awesome. SBS has their price listed at $299 now.
I guess I missed that one.
I see the Motorsports package regularly for 240.00 so that's fine by me.
Thanks for the link. I'll digest what I can and save the link for a rainy day. I'm testing a trial of Sony Vegas now. I like what I see but probably don't need half of what it does.
---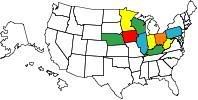 np, have fun with the cam. remember to do the firmware update.
---
Allons-y!
Join Date: Nov 2009
Location: Clarion, IA
Posts: 864
Rep Power:
1
Nice vid. The best part? no annoying hard rock music. I hate that! Just wind and motor noise! the way it ought to be.
---
"Reason is not automatic. Those who deny it cannot be conquered by it" ~ Ayn Rand
I'll have to post a video of my RC...but this is the nicest video I've got. No boring sections in this vid.
---
Posting Rules

You may post new threads

You may post replies

You may not post attachments

You may not edit your posts

---

HTML code is Off

---