Primus Pilus
Join Date: May 2008
Posts: 3,400
Rep Power:
1
Bike @ 90mph vs. Coyote - Put your lunch away before you view!
---
This was found on another site and thought I would share it here:
Click Here
for actual thread on 600RR.net
Quote:
Originally Posted by glamisridr on 600RR.net
I was heading south on 125 here in California, at about 90 mph, all of a sudden I feel the impact, I had smacked into a 40-50lb Coyote and split it in half. I walked away from this free of any injury and without laying the bike down. How I managed this, I am still in amazement!!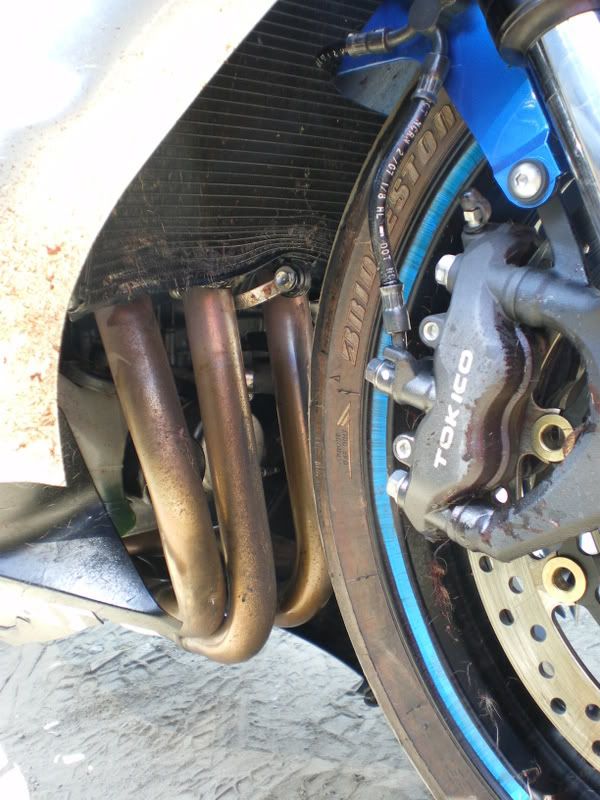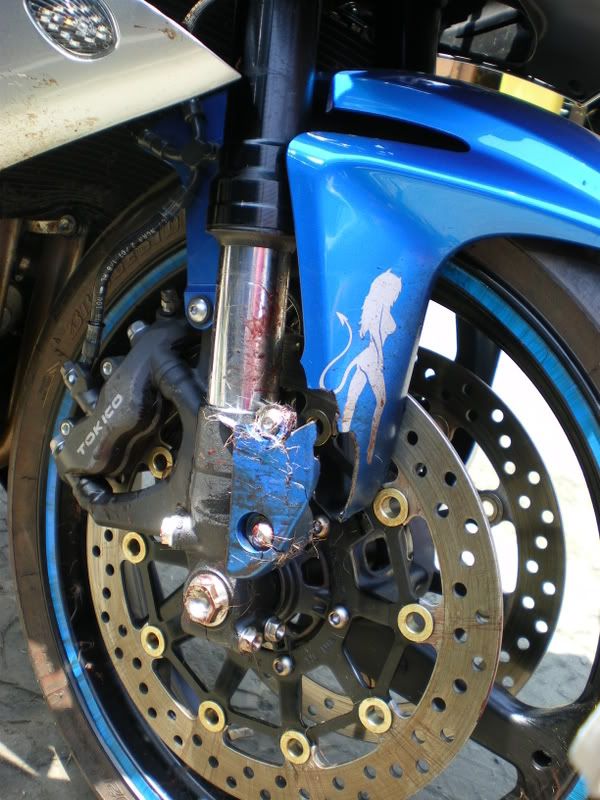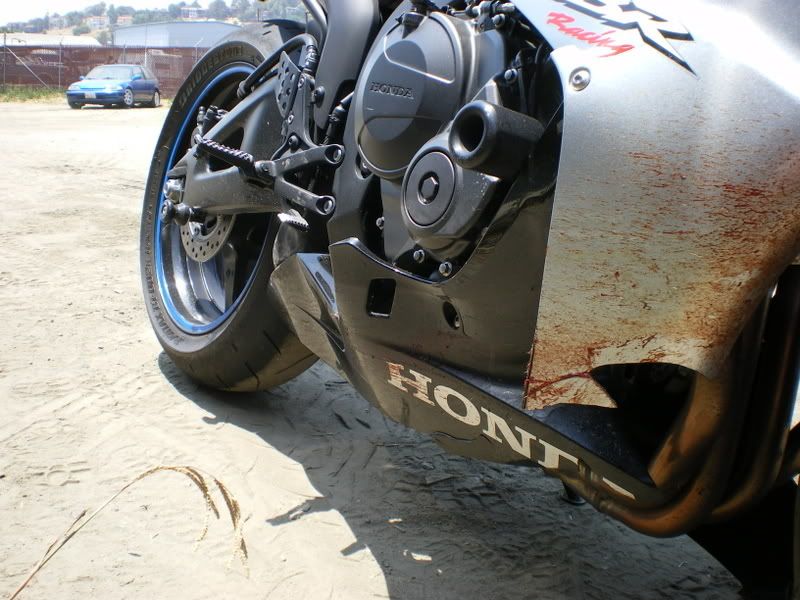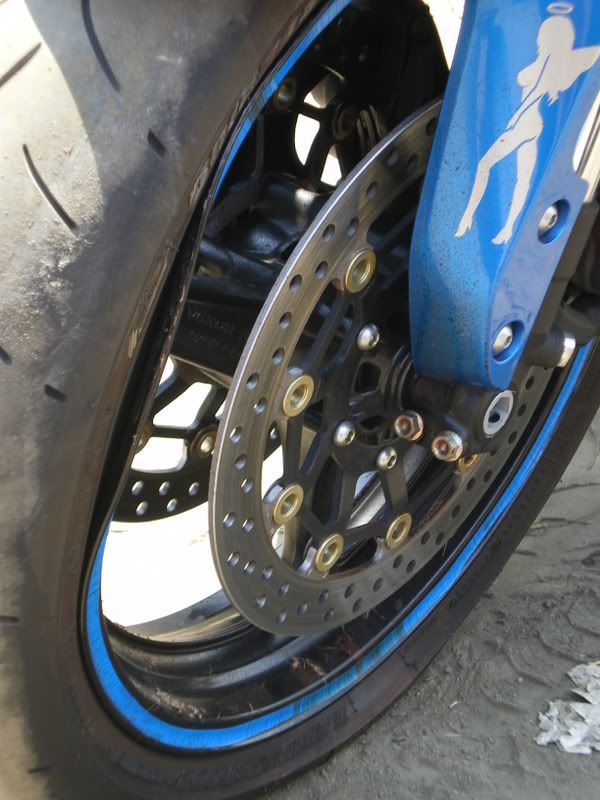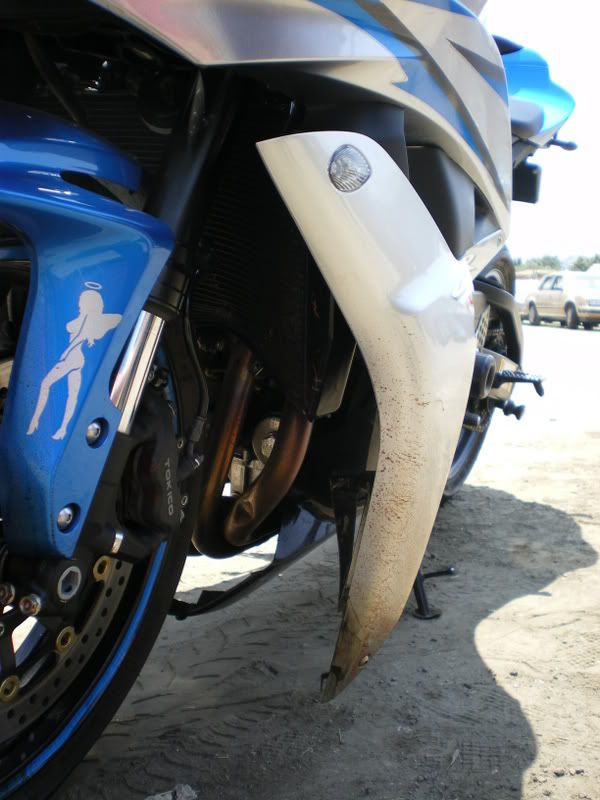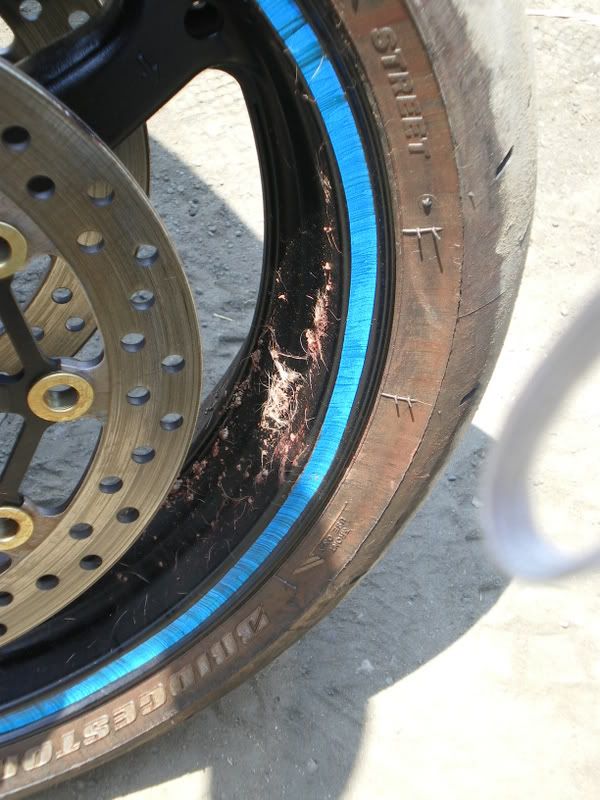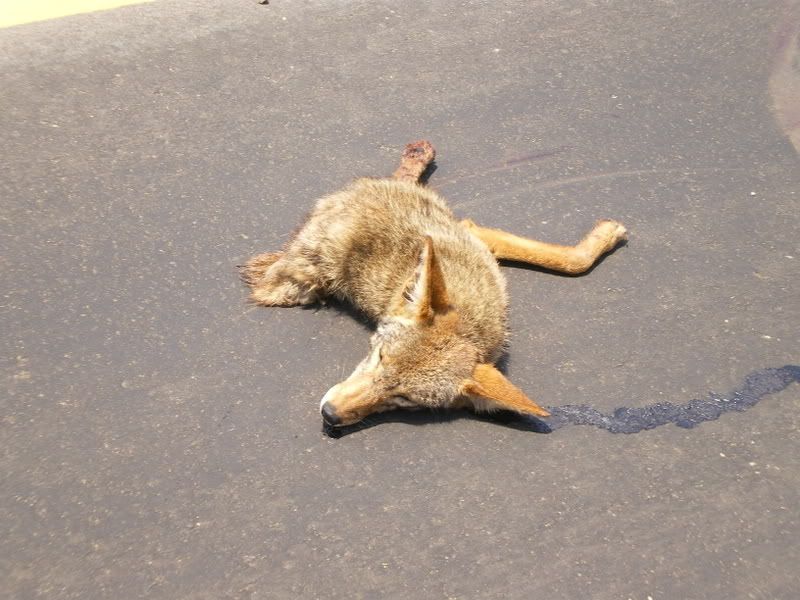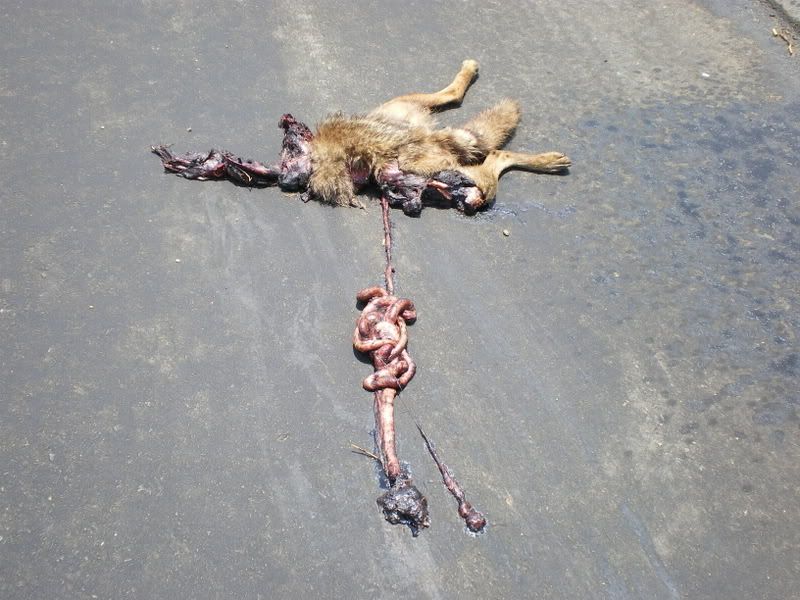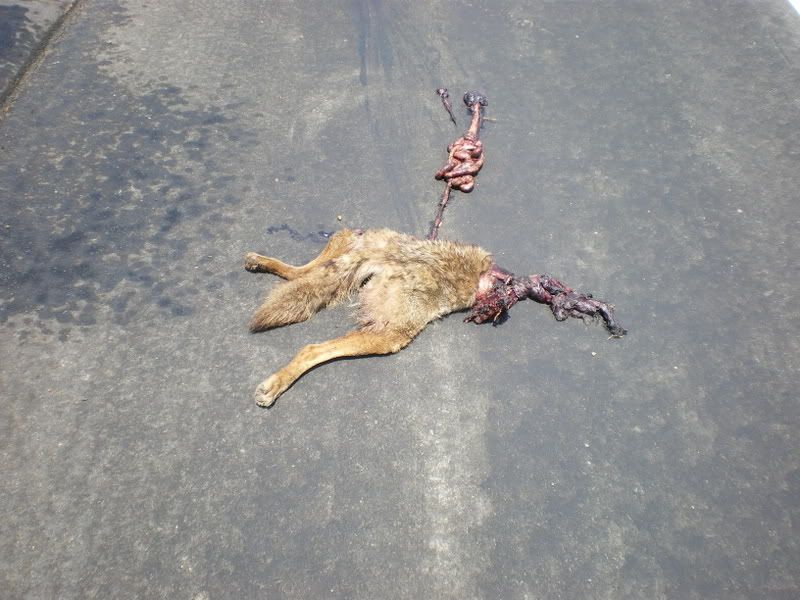 ---
Dang!!!!!!!!!!!!!!!!!!!!!!!!!!!!!!!!!!
Poor little fella...
---
Glad she didn't go down and that she's OK, the coyote on the other hand I couldn't care less about.

We have so many of them around here and they're really becoming a serious problem. They don't seem to be afraid of humans anymore and I see them wandering through my industrial complex in the mornings digging in the dumpsters.

A few years ago I spotted one drinking from my swimming pool!
As I was walking out to my shop at about 5am one morning, I noticed something to my left about 8ft. away. When I looked over, it calmly stopped drinking and looked at me as if to say "what the hell are you looking at buddy".
I clapped and yelled real loud and it ran down my driveway and cleared a 6-1/2 foot fence like it wasn't even there. It went across the street and ate the neighbors little foo-foo dog. (not a big loss)
---
Professional
Most of the blood and hair happens to be on the devil girls side. Oooh now the bike needs an X'ed out coyote badge !
---
-Mark-
There's gold in them hills
wow no big loss of life there bet they had to clean their shorts!
---
mmm....are you grilling it later?
---
Tribunus Laticlavius
Join Date: Oct 2006
Location: Northern California
Posts: 7,109
Rep Power:
1
Amazing! This case proves the theory of juicing it, not braking just before hitting a 60lb animal. Although YMMV.
---
Join Date: Jan 2006
Posts: 1,636
Rep Power:
0
Coyote..... Its what is for dinner.
---
Is that a broken head tube?
---
BrokeRecord
Join Date: Jul 2007
Location: West Monroe,La
Posts: 1,180
Rep Power:
1
I've hit a buzzard and a 65lbs deer hound, and both flew like a flat rock on a pond.
But, if he'd jumped up before impact, it would be BAD.
---
[
Imagine the smell of that on hot pipes!
---
I LOVE Tig Bitties!
Join Date: May 2008
Posts: 353
Rep Power:
0
DAYUM!!!!!! In half is right
Quote:
Amazing! This case proves the theory of juicing it, not braking just before hitting a 60lb animal.
From the description it sounds like they weren't even looking... if they couldn't have avoided it .. no doubt hitting it while making evasive maneuvers would have spelled trouble. Check out this flick of a groundhog flipping a bike.
http://vids.myspace.com/index.cfm?fu...deoid=40071038
---
haha nice form!!!! bad landing!!!!!!!
---
2007 CB919 37 mi Aug 20 2008
Al
Join Date: Jun 2008
Location: Auckland, New Zealand
Posts: 189
Rep Power:
1
I ran over a white Labrador once. Damned thing must have been drunk, or was I..???

I was on my way home at about 3:30 a.m, came down the road and saw the dog about 50 yards up ahead as it walked across the road. It stopped mid-road and looked up at me. I'm getting much closer now. It turned and started back the way it came so I aimed the bike to the other side. It turned and went back to its original course again, but by now I couldn't divert and hit it mid section. It yelped as I went across the top of it, sticking my legs out to steady myself as I was launched upward. I somehow got my right leg jammed between the brake lever and the mut and had it nearly ripped off in the process. Then I landed back on two wheels and lifted my aching foot back onto the footpeg, past the now bent brake lever and carried on my merry way. I saw the dog pick itself up run off in a hell of a state... I don't know who got hurt more, me or the hound. I didn't stick around to find out. It was in a dark neighbourhood - if ya gets my meaning...
---
Posting Rules

You may post new threads

You may post replies

You may not post attachments

You may not edit your posts

---

HTML code is Off

---