Tirone
Join Date: Jun 2012
Location: Memphis
Posts: 4
Rep Power:
1
New here, gear advice
---
Hello all,
I just got my first bike in America recently (student from the far east).
I got a good deal on a 02 919 and got it. The bike seems to need nothing.
I am trying to decide gear to buy. I have a helmet alone for now, (which also I plan on replacing with a closer fit soon), that I got to ride it home.
These are the options for the gear. I am tight on budget(
),but want to get as much protection as possible.
1. Gloves -
Fly Trekker Gloves - RevZilla
40$, textile gloves
Alpinestars SMX-3 Air Gloves - RevZilla
TEKNIC Chicane Short Gloves Black 2011 Model from SportbikeTrackGear.com
50$ Goatskin gloves. with steel and kevlar.
2. Jackets -
Alpinestars T-Omega Air Flow Jacket - RevZilla
Its available for 80$ in Amazon(without any reviews though)
Option 2-
AGV Sport Solare Jacket - RevZilla
109$ , but its available in the neon colors for visibilty. I use this
to commute to work and will use it to commute in the future too
apart from the weekend rides.
3.Pants
AGV Sport Solare Vented Pants - RevZilla
109$
http://www.amazon.com/Xelement-Advan...401628&sr=1-14
80$
http://www.amazon.com/gp/product/B00...1&s=automotive
TourMaster Quest Textile Pant Video - YouTube
75$
You have any thoughts ,opinions on this?
Mostly touring on asphalt and lot of city riding.
What else should I be looking at buying?
Should I get a CE approved back Armour too?
I am thinking of eventually adding a pair of boots too ( after a few more pay checks)
Is there any difference between the lower certified helmets and the expensive ones, apart from fit and lightness?
What should I be looking for?
Any other advice from experienced guys?
I can ride pretty well(Fingers crossed), but this is the biggest Motorcycle
Ive owned and gear back home were basically cheap/unbranded ones flooded from local asian market. They were enough for the speeds there.
I appreciate any comments and thanks in advance.
EastIndian
---
---
2007 Honda 919.
Used to be Red, now it's Green. Open for name suggestions.
Hello and welcome! You're in the right direction as far s getting good gear, jst find what you like and read the reviews. Remember, you get what you pay for...
---
Tirone
Join Date: Jun 2012
Location: Memphis
Posts: 4
Rep Power:
1
Hey Eatdirt and rmb,

Thanks guys for the reply. I will check out that site and get reading with
the reviews.

EastIndian
---
Hi, man, welcome.

You are looking at good quality brands, which should give you good service for a long while, so that's a good start.

Don't put off the boots for too long - think of them as gloves for your feet, and equally important.

Being in the US gives you access to great gear at excellent prices...
---
Welcome to the site! Even though you're on a budget, quality brands usually pay for themselves in the long run. Glad to see you are making it a priority to get gear soon! Enjoy the site...lots of helpful people here.
---
My goal is simple. It is a complete understanding of the universe, why it is as it is and why it exists at all.
- Stephen Hawking
Check out Teiz Motorsports specifically the
Lombard
. On sale right now and if you use the coupon code "STNET" you'll get another $50 off the sale price.
$299 for a full suit loaded with armor, vents, and 2 different liners, one insulated and one rain. Very easy on off with one full length zipper from left ankle to neck and one zipper from right ankle to crotch. I put this suit on and take it off over my work clothes in less than a minute.
I love mine, and the customer service is fantastic. They also were running a promotion where if you buy it and within a month of receiving it you write up a review with pictures you get free replacement for life. Including if it gets destroyed in a wreck.
Good luck with whatever you decide to get. Ride safe.
---
The places my 919 has taken me: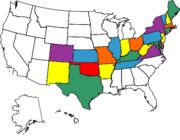 I would go to a local bike shop and buy gear. The fit of your helmet, jacket, boots, and gloves is very important in how well they protect you. Also, the level of comfort is unknown with buying online. Supporting the local shop is always a plus too.
---
Tirone
Join Date: Jun 2012
Location: Memphis
Posts: 4
Rep Power:
1
Hey Guys,
Much appreciate the replies.
Orange-Does the one piece fit nicely? Most pics I saw, make it seem like it isnt exactly snug, lot of places it just seems to be hanging?
Are the armors fixed tight or do they move around a lot?

Bryan-I checked out a few(2) local stores, but the inventory is limited to 2 or 3 brands, some unheard ones too.

-EastIndian
---
"CERTIFIABLE"
That Tiez motorsports one-piece looks like a heck of a deal - if it fits well. Do they offer free exchange for fit? In warmer temps, I commute every day in my Olympia Stealth textile/mesh one-piece. It doesn't have the features of the Lombard but it's very convenient.
---
Ken Phenix - IBA #47092
Sorry for the delayed response, just got back from vacation.
The suit is adjustable in many areas so that it fits well and as snug as you want it to be in the right places. When you are off the bike it does kind of hang in some spots because it is designed for riding posture.
The armor pocket has velcro inside that allow you to fix the armor in the correct location.
They do offer free exchange for fit, but they're measurement system was spot on for me. I had a few questions before ordering so I called customer service. The owner answered the phone, I gave him my measurements and he told me what size to order. It fits me very well.
They also have some of their higher end stuff on sale as well as some of the 2 piece suits.
And no, I do not work for Teiz.
---
The places my 919 has taken me: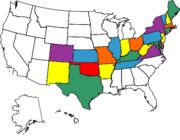 Tirone
Join Date: Jun 2012
Location: Memphis
Posts: 4
Rep Power:
1
Hmmm, i`ll look into it! Looks neat! Thanks!
---
Posting Rules

You may post new threads

You may post replies

You may not post attachments

You may not edit your posts

---

HTML code is Off

---