New Helmet..
---
Alwiz a Caberg fans..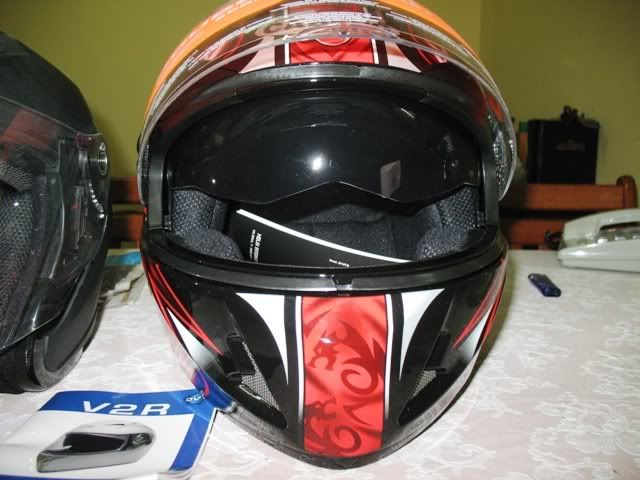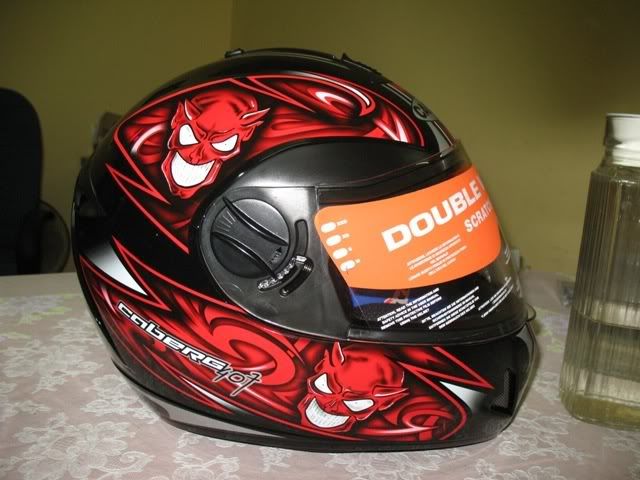 ---
You can get all kinds of cool looking stuff over there, last time I was in KL, I shopped till I dropped, for all kinds of Motorcycle stuff.

Just hard to find the stuff for bigger bikes, but the helmets were plentyful, just hard to size my fat melon.
---
I Can and will ride anything!
Bikes I own:
New addition 1978 CB750Four
2006 919
1994 home built springer
1984 KLR 600
1953 Servi-car (I gotta get this put back together)
1942 WLA (Gotta finish this one as well)
1985 Honda 200M ATC
1985 Honda ATC 70
1997 Yamaha Big Bear 350 4X4 ATV
Early 1984 Ironhead Sporty (Wife has laid claim to this bike)
1986 Sporty that I am putting a ironhead engine into
YEA BIGDAA I Gotta GUN!
It's not that I am punishing YOU, I am just taking YOUR money and giving it to LAZY Asses who refuse to get off the TIT of the Government...Obama to Joe the Plumber
I've never heard of Caberg before. What brand is it comparable to?
---
2009 Honda Goldwing
Four wheels move the body. Two wheels move the soul.
Nice lid! I'm diggin' the drop-down visor.
Posting Rules

You may post new threads

You may post replies

You may not post attachments

You may not edit your posts

---

HTML code is Off

---