Sup from Cincinnati
---
Sup from Cincinnati, name is Brandon I'm from New York, right now I have a CB 919, VFR 800i, VFR 750, KTM DUKE2, YZ 144, love to ride all day everyday, hit me up if your in the local area and wana ride.
Thanks
---
Hello, and
---
Erik
2005 Honda 919
I've got a lot of places to see!
(on the bike) :-)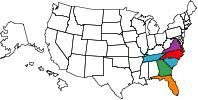 Welcome to the site. I'm thinking about a Viffer for my next bike, may be a few years down the road though.
---
"A motorcycle is not just a two-wheeled car; the difference between driving a car and climbing onto a motorcycle is the difference between watching TV and actually living your life."
-2005 CBR 600 F4i
-2001 RC51 ** SOLD
-2002 VFR 800**SOLD
-2002 919 **SOLD
-2006 599 ** WRECKED
Tirone Choolaces
Join Date: Aug 2007
Location: USA
Posts: 11,177
Rep Power:
1
Welcome Brandon. Nice line-up of bikes!
---
Welcome to the site! Are you a Junkie?
---
Press Any Key To Continue.
Posting Rules

You may post new threads

You may post replies

You may not post attachments

You may not edit your posts

---

HTML code is Off

---