Niner in knoxville
---
What's up guys! I've been a member here for awhile, just never posted. I am a Jaguar technician in Knoxville.TN. My 919 is my first bike. I bought it in fall 2010 , took the MSF course and I've been enjoying it ever since! I do live near the dragon, but I don't think I'm quite ready for that yet!

I have learned alot from this site, not only about my bike, but how to act as a responsible rider. I practice atgatt and I encourage my friends and my brother to do the same. Just wanted to say thanks, guys!
---
Hello and welcome! Glad we could help!
---
Thanks for the link, definitely gotta join up! And thanks for the welcomes!!
---
Will fly for food.
Join Date: Apr 2012
Location: Lonoke, Arkansas
Posts: 859
Rep Power:
1
Nice bike! I joined this site about the same time you did and can't help but feel the same way about this place being quite the resource!
Ride safe and often!
---
1985 Kawasaki GPZ900r
1999 Honda CBR1100XX
2006 Kawasaki KLX250s
2008 Yamaha XT250
2003 Kawasaki Ninja 500
2001 Honda Shadow 750 ACE
Nice Niner! Lots of great people on here with great resources, and lots of bikes to envy and get ideas from on ways to spend money
---
Erik
2005 Honda 919
I've got a lot of places to see!
(on the bike) :-)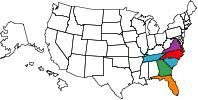 Posting Rules

You may post new threads

You may post replies

You may not post attachments

You may not edit your posts

---

HTML code is Off

---