New 919 in Virginia
---
Hey all, my name is Jeff and I live in Richmond, VA. I picked up an 06 919 over the weekend. Previously I have had a 81 CB 750F, 03 Yamaha FZ1, 89 Honda VFR, and most recently I had a 03 Kawasaki Z1000. I got this bike for commuting to work and longer trips on weekends to the mountains and beaches. Attached is a photo of my new bike.

I joined this forum because I have read a lot of members ride 919's so I figured I would get some good technical support and know-how from members. Cheers!
---
Welcome, you'll love the bike . I work in Chesapeake and have been wanting to get an NC /VA riders trip going this summer up in the mountains.

Sent from my DROID RAZR using Tapatalk 2
---
"A motorcycle is not just a two-wheeled car; the difference between driving a car and climbing onto a motorcycle is the difference between watching TV and actually living your life."
-2005 CBR 600 F4i
-2001 RC51 ** SOLD
-2002 VFR 800**SOLD
-2002 919 **SOLD
-2006 599 ** WRECKED
Hello, and welcome!
---
Erik
2005 Honda 919
I've got a lot of places to see!
(on the bike) :-)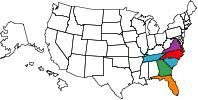 Tirone Choolaces
Join Date: Aug 2007
Location: USA
Posts: 11,177
Rep Power:
1
Welcome Jeff. Congrats on the new bike.
---
Tesserarius
Join Date: Jul 2010
Location: Virginia, USA
Posts: 695
Rep Power:
1
Hello from Williamsburg. 8-)
Thanks all.

Bee: I'm down for a weekend ride up to the Blue Ridge sometime. Let me know if you ever schedule something.
---
Tirone
Join Date: Jun 2012
Posts: 5
Rep Power:
1
Welcome to the neighbourhood from Essex, UK
---
Posting Rules

You may post new threads

You may post replies

You may not post attachments

You may not edit your posts

---

HTML code is Off

---