Hi from Australia
---
Hi all.
My name is Gary & I live in Adelaide South Australia.
Just got back into bikes after many years of not riding. Picked up my 06 Hornet 900 about 3 months ago. Wishing now that I'd got back into it sooner.
My Hornet is pretty much a standard bike with low miles, so I,d like to carry out a few changes to make it my bike. I've attached a photo
[ATTACH]21053[[ATTACH]
Gary
---
Tirone Choolaces
Join Date: Aug 2007
Location: USA
Posts: 11,177
Rep Power:
1
Welcome Gary. Great looking machine! Congrats.
---
G'day, and welcome, you've came to the right place, these guys are 919 mod maniacs
---
:buell:
Hello, and welcome!
---
Erik
2005 Honda 919
I've got a lot of places to see!
(on the bike) :-)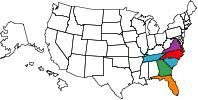 G'day also from Oz. I'm in Melbourne and just got back from a ride to Adelaide and back. You have some nice mountain routes over that way! There are a few other Aussies on the site. Now let the modding begin I say!
---
Excellent choice of colour, mate, well done! And welcome!
---
Thanks all for the warm welcome. I look forward discussing mods to my bike with you all.
Stay upright
Gary
---
G'day from the Blue Mtns NSW. I have the same bike (check photos).
---
Posting Rules

You may post new threads

You may post replies

You may not post attachments

You may not edit your posts

---

HTML code is Off

---