Tirone
Join Date: May 2007
Location: Kenosha, WI
Posts: 46
Rep Power:
1
Hi!
---
I posted a couple of times but never properly introduced myself. I figured better late than never. I live in Kenosha, Wisconsin. Here's a pic of my 04 919. I bought it two years ago and the only regret I have is the winter weather sucks here!
I just did the 900rr exhaust swap. I've read on here that the stock 99 can won't fit but mine has a 1/2" gap between the can and the peg. I also threw 15/45 sprocket combo on it. All I can say is now this thing is hell to keep down in the first and second!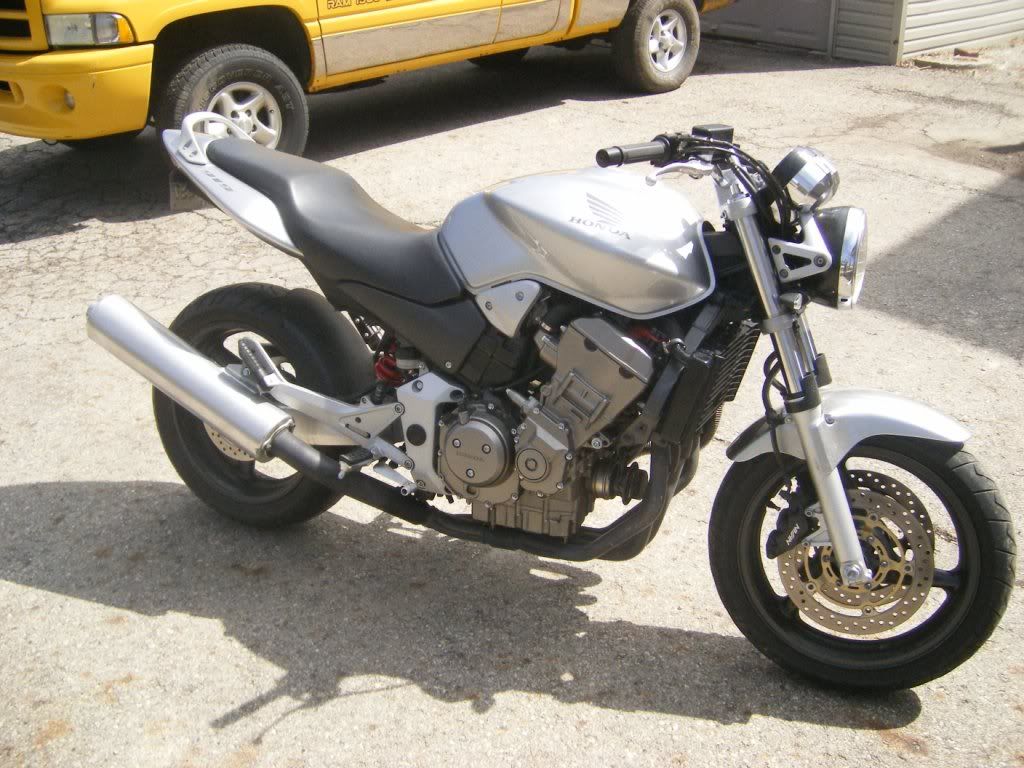 ---
Tribuni Angusticlavii
Join Date: Nov 2006
Location: Virginia Beach
Posts: 3,726
Rep Power:
1
Welcome to WT
---
2008 Yamaha FZ1-
Street
2005 Honda CBR 600rr-
Track
Welcome aboard Smoke.




---
Proud member of Wristtwisters, where we drill things the right way.
glad to see you came back around
Chuck Norris has lost in battle with this Member
Join Date: Aug 2008
Location: ft lauderdale fl
Posts: 12,874
Rep Power:
1
welcome and nice lookin bike ya got there.




Join Date: Mar 2009
Posts: 55
Rep Power:
0
Hey there Smoke, welcome to WT.
---
Hello and welcome.
---
I feel sorry for people who don't drink. When they wake up in the morning, that's as good as they're going to feel all day. -Frank Sinatra
Tirone
Join Date: May 2007
Location: Kenosha, WI
Posts: 46
Rep Power:
1
Quote:
welcome and nice lookin bike ya got there.
Yeah the sun did a good job covering up all the dirt! I can't remember the last time I washed it.
---
Posting Rules

You may post new threads

You may post replies

You may not post attachments

You may not edit your posts

---

HTML code is Off

---