Tirone
Join Date: Jun 2012
Location: baltimore
Posts: 35
Rep Power:
1
Tesserarius
Join Date: Jul 2010
Location: Virginia, USA
Posts: 695
Rep Power:
1
Enjoy it, those bikes are a blast
Hello and welcome! Congrats on your 919! Love the green!
---
Tirone Choolaces
Join Date: Aug 2007
Location: USA
Posts: 11,122
Rep Power:
1
Welcome rj. 919's are great bikes and the rare green ones are cool.
---
"Hi Dr. Nick!!!"
---
"In my opinion, the M1 rifle is the greatest battle implement ever devised."
General George S. Patton
Hello, and welcome!
---
Erik
2005 Honda 919
I've got a lot of places to see!
(on the bike) :-)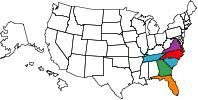 Welcome! love that shade of green!
---
I saw that bike on CL. Welcome!
---
Tirone
Join Date: Jun 2012
Location: baltimore
Posts: 35
Rep Power:
1
Thanks guys! This bike is stupid fast... its alot for first bike but I respect the hell out of the power and what it can do. I cant wait to modify it to make it my own (fender Eliminator, custom led taillight with integrated turn signals, frame sliders, bars/grips and maybe even the dual headlights depending on the beam pattern)
---
Posting Rules

You may post new threads

You may post replies

You may not post attachments

You may not edit your posts

---

HTML code is Off

---