Tirone
Join Date: Jun 2012
Location: Port washington
Posts: 2
Rep Power:
1
Hello from Wisconsin
---
My 1981 GS750 I've had for 8 years.
I also have a 05' v-star 1100
---
Tirone Choolaces
Join Date: Aug 2007
Location: USA
Posts: 11,177
Rep Power:
1
Welcome! Sweet looking ride.
---
Hello, and
Great looking bike, nice comfy seat!
---
Erik
2005 Honda 919
I've got a lot of places to see!
(on the bike) :-)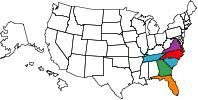 Welcome!
It seems like my dogs get into all of my pics too.
---
I plan to die young, as late as possible.
Milites Gregarius
Join Date: Nov 2008
Location: iowa
Posts: 143
Rep Power:
1
Welcome!! Nice looking and clean bike.
---
Welcome to the site!


Sent from my way better than Android iPhone4 using Tapatalk 2
---
Never Trade the Thrills of Living for the Security of Existence.
Welcome dude. Really digging the bike, more pics pleaaze
---
"A motorcycle is not just a two-wheeled car; the difference between driving a car and climbing onto a motorcycle is the difference between watching TV and actually living your life."
-2005 CBR 600 F4i
-2001 RC51 ** SOLD
-2002 VFR 800**SOLD
-2002 919 **SOLD
-2006 599 ** WRECKED
Tirone
Join Date: Jun 2012
Location: Port washington
Posts: 2
Rep Power:
1
Few more bike pics. Thanks for the feedback. Shes been a fun project.
---
Posting Rules

You may post new threads

You may post replies

You may not post attachments

You may not edit your posts

---

HTML code is Off

---