Join Date: Apr 2009
Posts: 2
Rep Power:
0
another newbie here
---
Hey all, the names Steve, been riding for almost a year now. I bought my 919 november of 2008 and have 2800 miles on the odometer (pic below).
[IMG]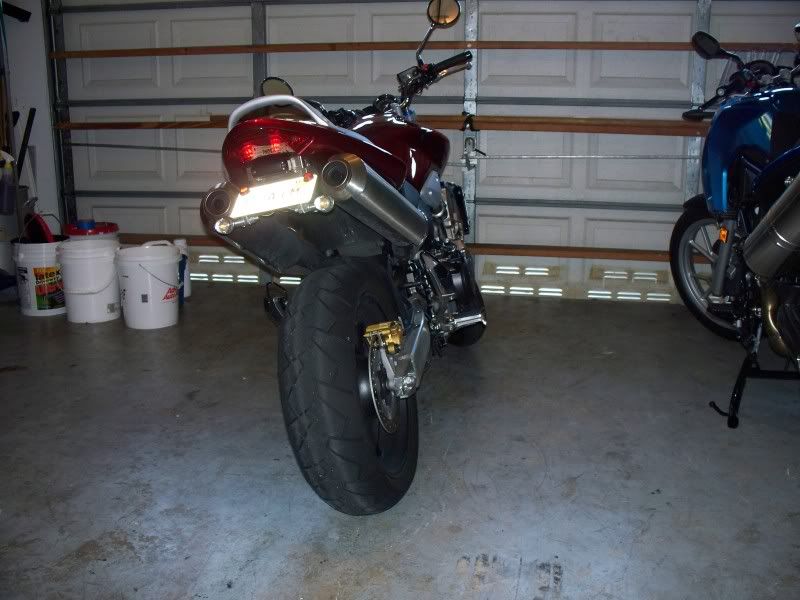 [/IMG]
---
Tribuni Angusticlavii
Join Date: Nov 2006
Location: Virginia Beach
Posts: 3,726
Rep Power:
1
Welcome to WT
---
2008 Yamaha FZ1-
Street
2005 Honda CBR 600rr-
Track
Welcome and have fun
---
Do or Do Not... There is No Try.

2007 919...Delkevic Stubbies, Carbonfiber Hondaline Wind Screen, Integrated Blinker Mirrors, Brake Light Modulator, Headlight Modulator(soon)
Join Date: Mar 2009
Posts: 55
Rep Power:
0
Hello and welcome.
---
I feel sorry for people who don't drink. When they wake up in the morning, that's as good as they're going to feel all day. -Frank Sinatra
Tirone Choolaces
Join Date: Aug 2007
Location: USA
Posts: 11,186
Rep Power:
1
Welcome Steve. Congrats on the new bike!
---
Welcome Steve
Nice picture on your first post, is the blue one the wifey's?
---
-Mark-
There's gold in them hills
Welcome to OUR world!!!!!!!!!!!!!!!!!!!!!!!!!!!
---
Posting Rules

You may post new threads

You may post replies

You may not post attachments

You may not edit your posts

---

HTML code is Off

---