Leaving now to make the trip up to KC -
Taking the wife, kid and CASH
---
Driving in, we come across this huge hanger -
Getting closer, we see this looks like it is going to be a good time!
In alphabetical order, of sorts:
A nice Ariel
Snipped a BSA logo -
A Connie of the flying kind -
It was impressive, pretty nicely equipped, not far from a "modern" aircraft!
Back to the show:
A Custom CX
Hiawatha Doodle Bug
Awesome Dragster
Yamaha Flat Tracker
a Huge aircraft engine
From the rear of the hanger
Nice Harley, FLH I believe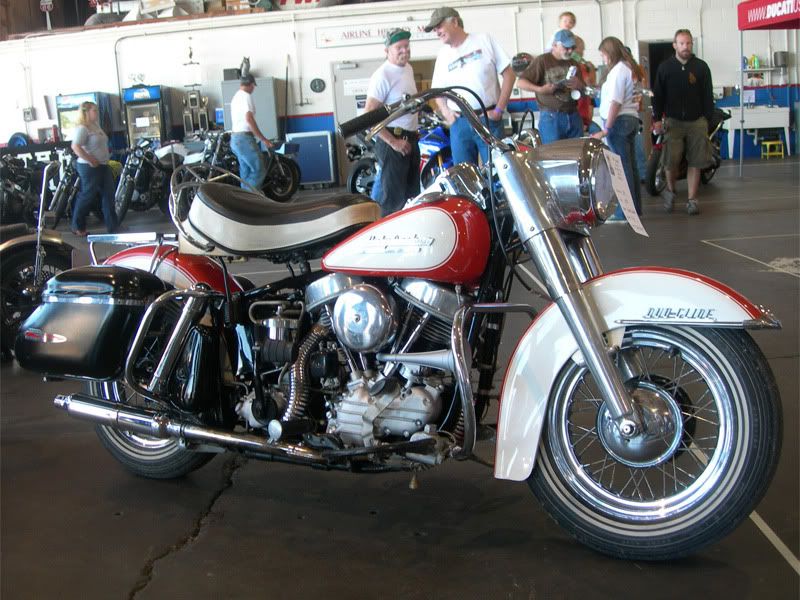 Honda 125 race bike
Superb Honda CB custom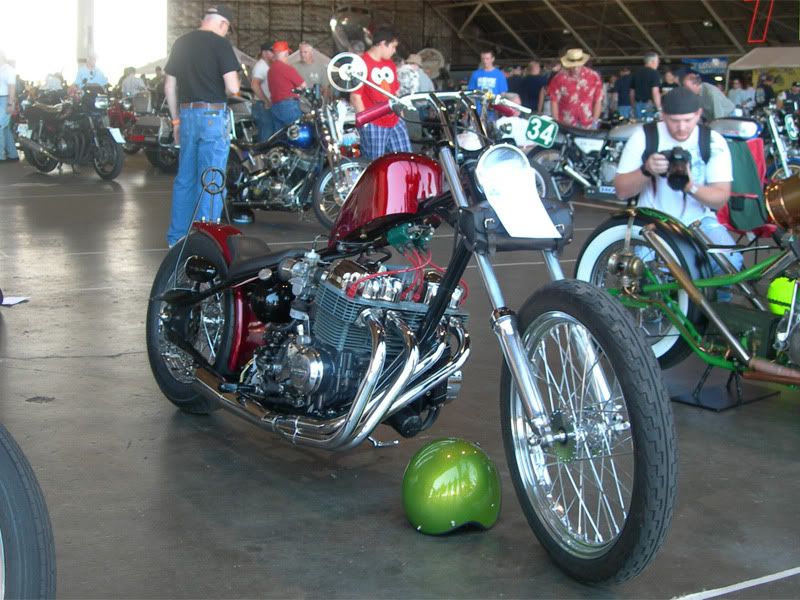 With dual carbs
CBX Race bike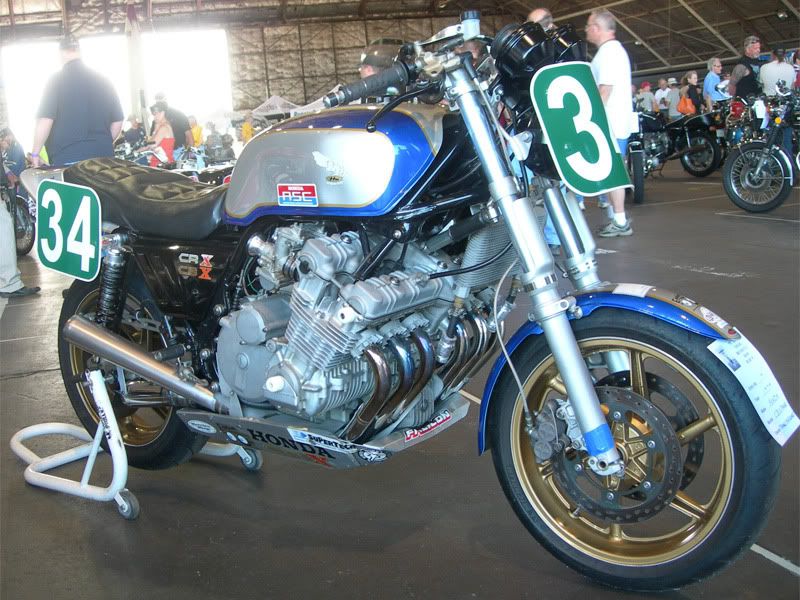 Again
Another Honda Cafer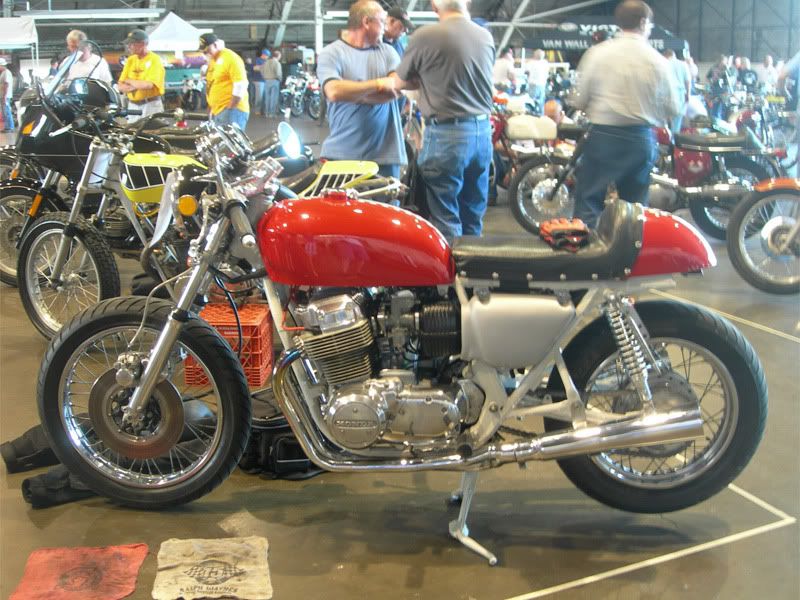 Nice old Indian
Indian mini-bike w/side car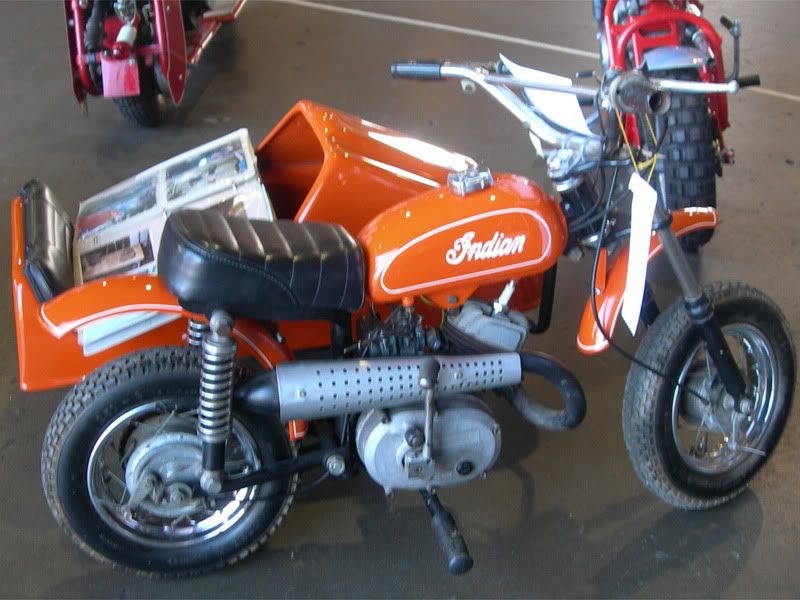 Inside the hanger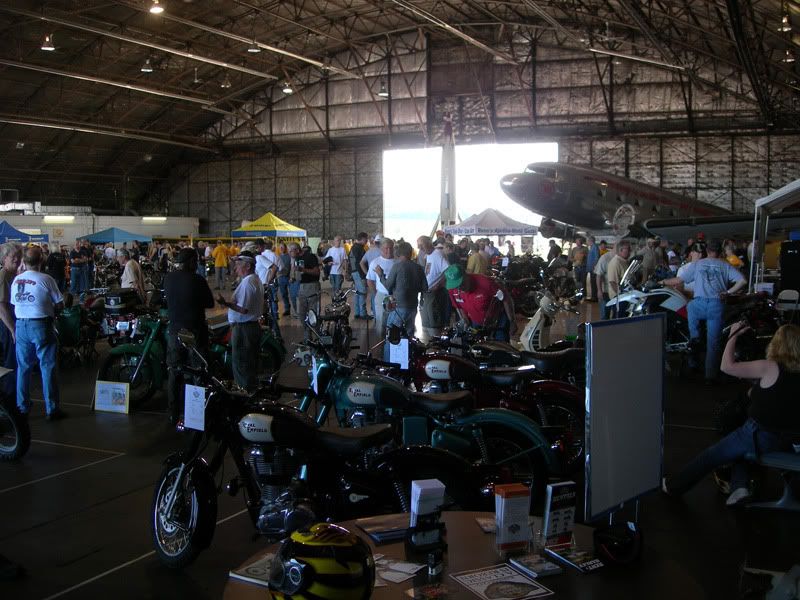 Kawasaki KZ1300 in the parking lot
---
Kawasaki S2
A Laverda that I really liked -
Another Harley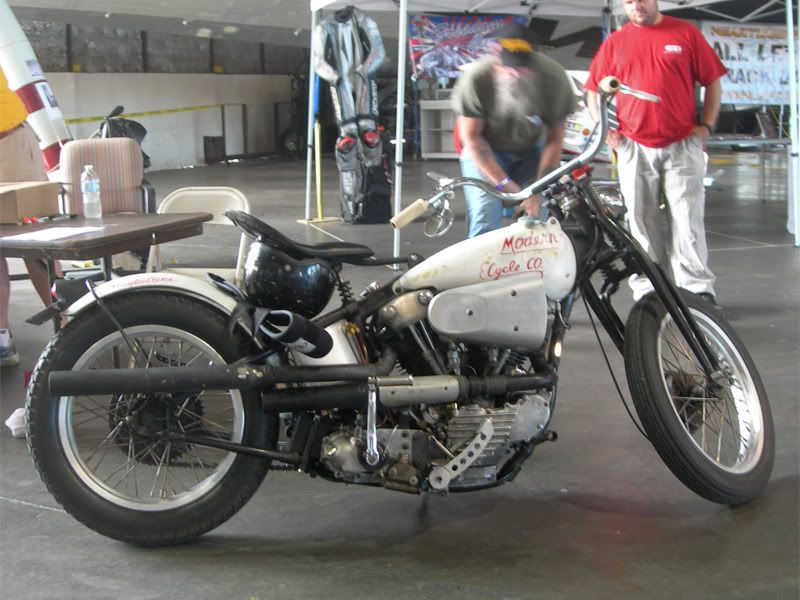 Moto Morini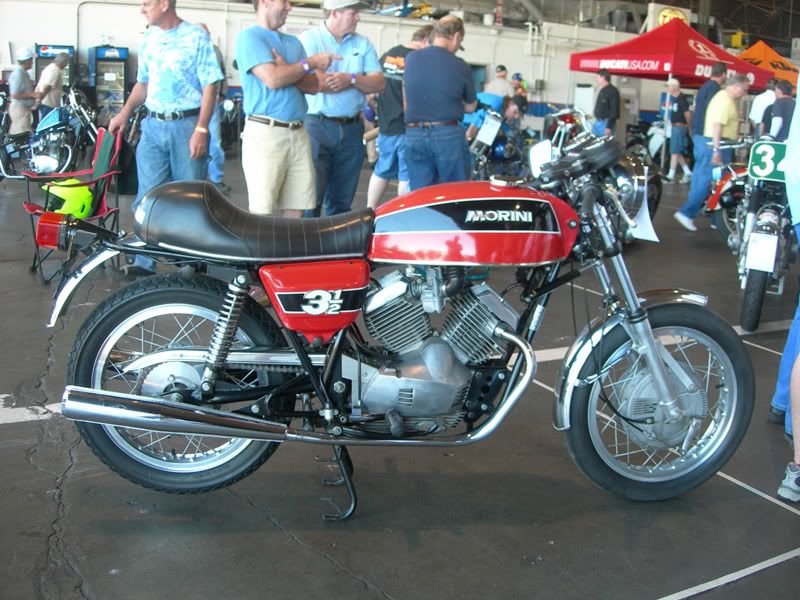 3.5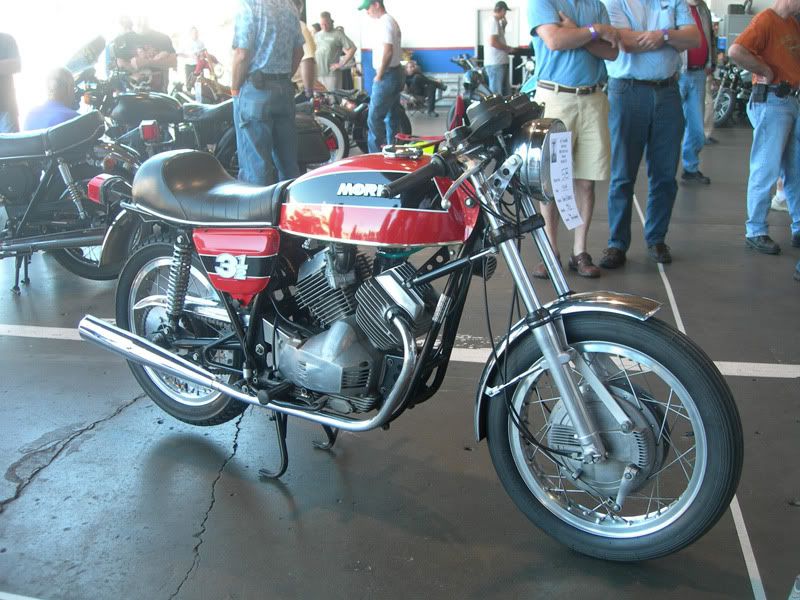 Arpilla in the parking lot
And another cafe racer
$150.00 best not spent
Neat Guzzi
Three more cool bikes in the lot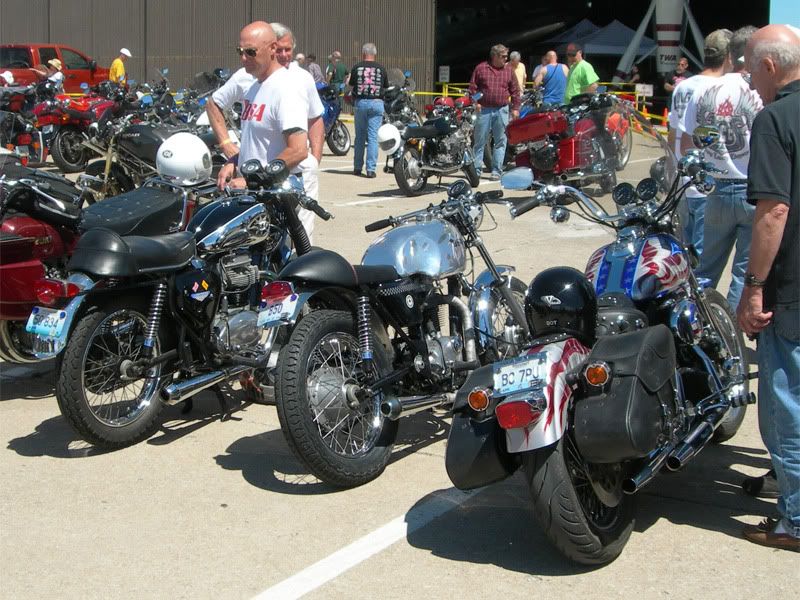 $750.00 Triumph
Much nicer Triumph
Suzuki GT Diesel Conversion
Triumph Scrambler
Neat Guzzi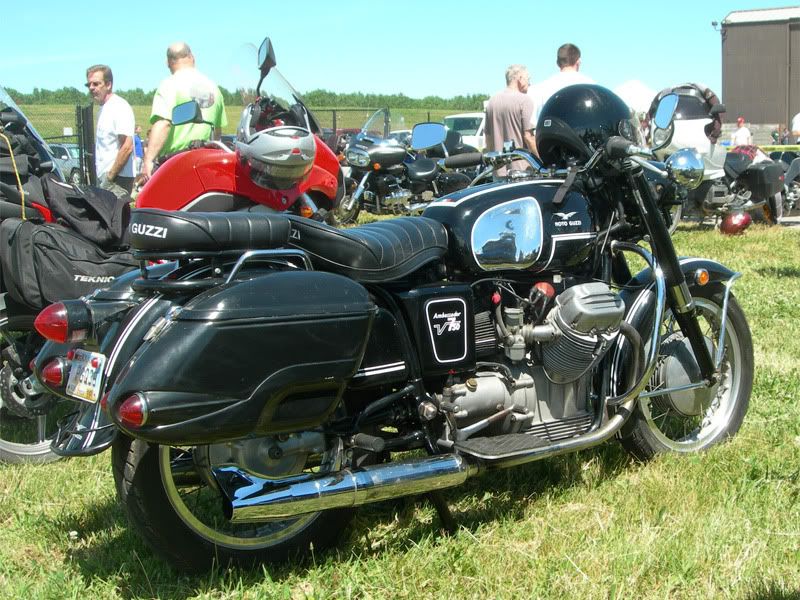 Something called a "Vincent"
Another custom Yamaha
Yamaha Racer
Here is another nice Harley
Another shot inside
And on the way home, a stop at the KC Harley plant
---
Tirone Choolaces
Join Date: Aug 2007
Location: USA
Posts: 11,178
Rep Power:
1
Looks like a great day. Cool ass bikes. Love that CBX!
---
I'm with you on the CBX. There were also some narly KZ1000 based street fighters, one with a custom titanium header that looked awesome.

The old camera is, well, old and most of the pictures did not come out.

But enough did, glad you and others enjoyed.
---
Cat Herder
Join Date: Sep 2007
Location: Winchestertonfieldville
Posts: 1,788
Rep Power:
1
I would love to make it to something like that. We had a bike show here a few years ago but it was manufacturers showing off the new stuff. Nice pics
---
2015 Ducati Monster 1200S
"Anyone who says money can't buy you happiness has obviously never used money to buy a Ducati motorcycle."
Posting Rules

You may post new threads

You may post replies

You may not post attachments

You may not edit your posts

---

HTML code is Off

---